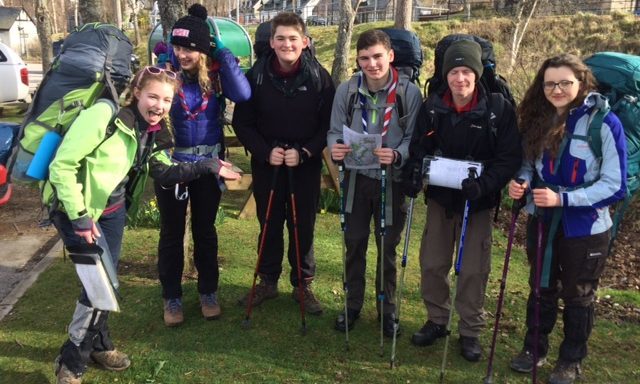 Fife teenagers will pay tribute to a victim of the Manchester bombing as they embark on a challenge to walk and camp on seven islands in four days.
Explorer Scouts from St Andrews will lay a wreath for Eilidh MacLeod, who was among 22 people killed in the terror attack at an Ariana Grande concert on May 22.
The starting point for their Outer Hebrides island hop is the island of Vatersay, where Eilidh, 14, was buried.
Inspired by Eilidh's sense of adventure, the six youngsters of the 8th Fife (St Andrews) will pay their respects at her final resting place on Vatersay, which is connected to Barra by a causeway
Leader Charmaine Duthie said: "This journey began with the Explorers wanting to stretch themselves and go somewhere that would be new for our unit as well as challenging and, in the world of social media, would also offer some fantastic Instagram opportunities thanks to the amazing scenery the Outer Hebrides guarantees.
"The sad loss of Eilidh has made our Explorers value even more the need to embrace this challenge, take opportunities offered to them but most of all enjoy life to the full.
"One might say they are facing this final journey in Eilidh's memory and in her honour."
The youngsters, aged 17 and 18, are undertaking the mission as the final leg of their expedition to gain Duke of Edinburgh gold awards.
They will lay their wreath on Saturday along with a card signed by all the Explorers and leaders in their group.
One of the messages reads: "Eilidh, we are all of a similar age to you and, like you, enjoy going out to embrace and explore the wider world we live in."
The group – Sasa Tough, Brynja Duthie, Alex Binyon, Craig Campbell, Callum Aird and Isla Bonnell – will spend the night in Vatersay community hall before embarking on their journey on Saturday.
They will walk in wild country, carrying all they need to sleep, cook and eat, and must find water en-route.
Walking more than 50 miles, their trip will also take in Eriksay, South Uist, Benbecula, Grimsby, North Uist and the Isle of Skye.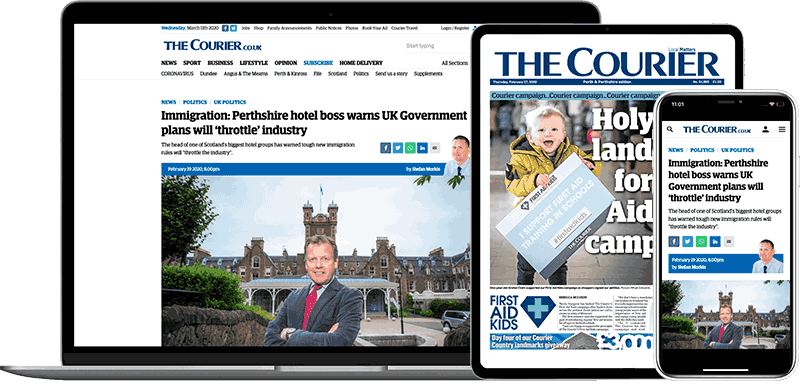 Help support quality local journalism … become a digital subscriber to The Courier
For as little as £5.99 a month you can access all of our content, including Premium articles.
Subscribe