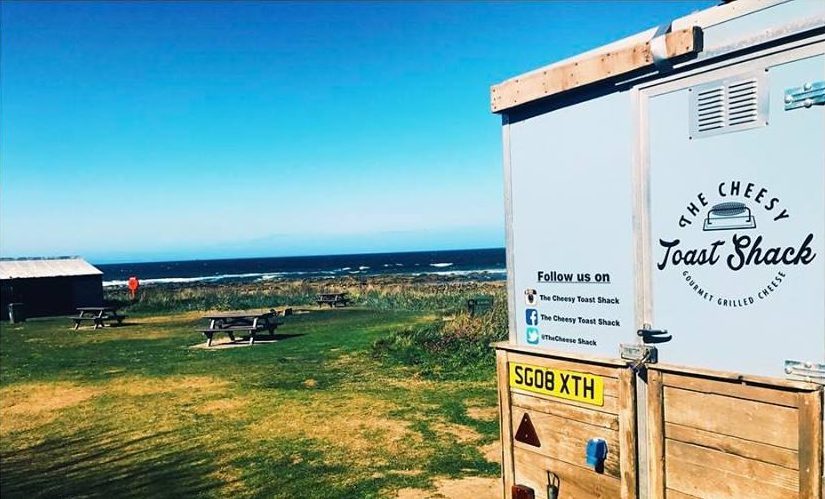 A gourmet food van could be bunkered by the closure of a beach car park during a high profile golf tournament in Kingsbarns, its owners have warned.
The Cheesy Toast Shack's busiest period is the six weeks of the school holidays, when families flock to popular Kingsbarns Beach.
But closure of the beach car park for eight days for the Ricoh British Women's Open at Kingsbarns Golf Links will leave the sands virtually deserted.
Sam Larg and Kate Carter, who were finalists in last month's Scottish Street Food Awards and have been named the Best Place to Eat at the Edinburgh Festival Fringe, expect to lose around £5,500.
They claim they were given little notice and offered no suitable compensation by either event organiser IMG or Fife Council, to whom they pay a street trader licence fee.
Sam said: "This is putting our livelihood at risk."
During the holidays the van is open seven days a week from 9am to 9pm.
Sam said: "We need to make £30,000 in those six weeks or we don't have a business for the rest of the year.
"They are shutting us down for a week and refusing to give us any suitable alternative or compensation.
"They offered us a pitch to the trade at the golf course for three days but we phoned around other traders and were told to avoid it as we would make absolutely no money. Most of the people there will be using in-house catering or existing traders.
"I find it incredible that a big company can roll into town for a week with complete disregard for local businesses."
He also claimed that Fife Council had failed to protect it in granting permission for the road closure.
Local residents are also angered at the intention to close Back Stile, the only access to the beach, to the public from July 30 to August 6 so it can be used for golf traffic.
Kingsbarns Community Council has locked horns with IMG over the issue and temporary diversion of a section of Fife Coastal Path away from the course.
Ross Hallett, IMG championship director, said: "We have been in dialogue with Mr Larg to discuss a number of practical solutions which he has declined.
"Kingsbarns is hosting its first Major Championship this year and the worldwide exposure the course and surrounding area will receive will have a positive effect on local businesses and the economy."
Kevin Smith, council lead profession for roads network management in north Fife, said IMG's application to close the road was recently approved after extensive consultation with the community since March.
He said: "During these negotiations, discussions took place between IMG and Mr Larg and an alternative commercial pitch was offered by IMG.
"Street traders by their very definition are subject to a number of variables and conditions, most notably the condition that they may need to be moved.
"This is clear in the terms of the licence contract and we're not obliged to offer an alternative site.
"However, we understand it's difficult for traders when this happens, which is why I have written to Mr Larg offering to meet to discuss other alternative sites."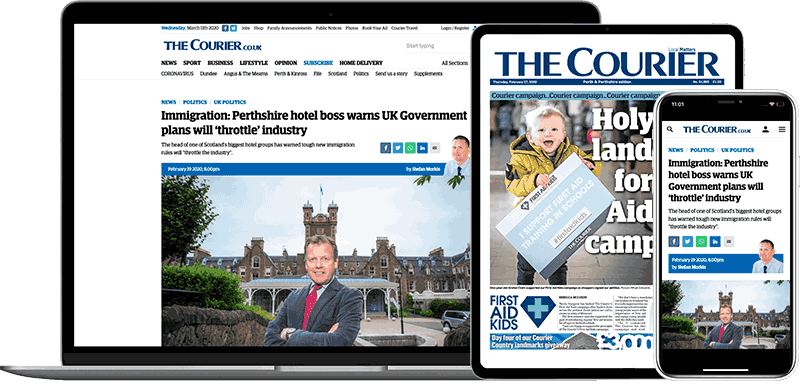 Help support quality local journalism … become a digital subscriber to The Courier
For as little as £5.99 a month you can access all of our content, including Premium articles.
Subscribe