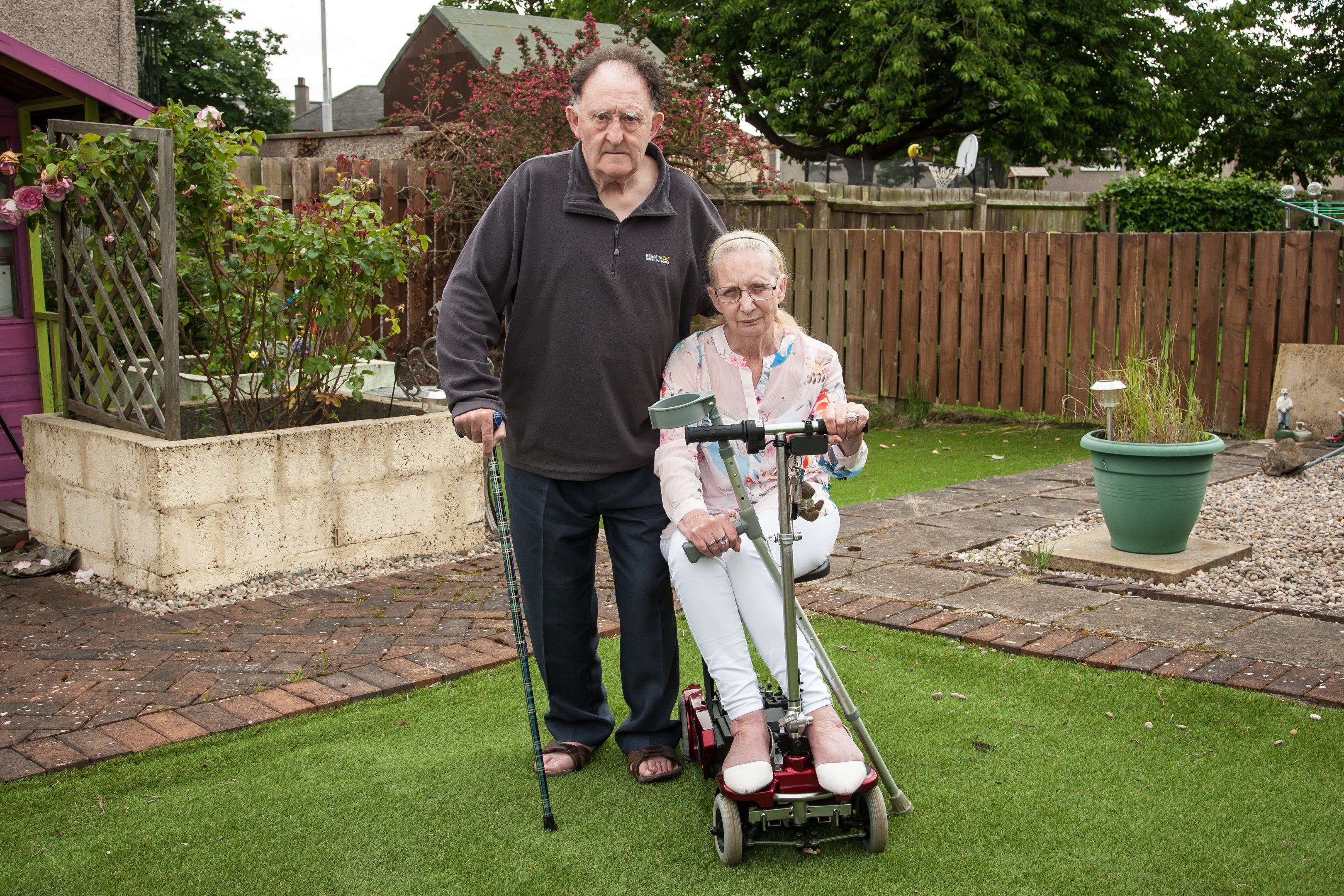 A Rosyth couple who have cruised all over the world were astounded to be told they could not sail from the port in their own backyard.
Wheelchair-bound Elizabeth Taylor has always wanted to visit St Petersburg and she and husband Stewart were excited to book a dream trip to the Russian city from the Port of Rosyth, just yards from their home in Tovey Road.
But they were distraught to be told by operator Fred. Olsen that it could not take passengers completely reliant on wheelchairs at the Fife dock as access to the vessel was by a stepped gangway.
Stewart said: "We've sailed all over the world and never had any problems yet we were told we couldn't cruise from our own doorstep."
Although they have since been assured the information was given in error and wheelchair users can indeed board at Rosyth, Elizabeth wants to see Fred. Olsen's boarding with her own eyes before she books.
She said: "Call me cynical but I won't believe it until I see it for myself.
"There was an issue and all of a sudden it's resolved, I find that very strange.
"The next time Fred. Olsen is here I intend to go down and have a look.
"I've always wanted to go to St Petersburg, it's on my bucket list, but I don't want to have to go all the way to Southampton to get there."
Mr and Mrs Taylor were told by a booking agent on the phone that they could not sail from Rosyth due to wheelchair access difficulties.
Information on the firm's website, which has since been altered, said there were physical restrictions in getting guests fully confined wheelchairs on board at Rosyth as passengers would have to manage a stepped gangway, the angle of which depends on the tide.
A spokesperson for the firm said: "We are sorry that the Taylors were not able to book their Fred. Olsen cruise from Rosyth and we can understand their disappointment.
"We have been working closely with the Port of Rosyth and we can confirm that we are now able to welcome wheelchair guests at the Port.
"We apologise that our website contained incorrect advice and this has now been updated.
"We would be delighted to take the Taylors booking from Rosyth, and they should contact our reservations team.
"We are committed to offering all our guests the very best itineraries from the Port of Rosyth and we will be moving our flagship, Balmoral, to the port from May to July next year for a total of nine cruises."
Dunfermline MP Douglas Chapman had taken up the issue port owner Forth Ports.
He said: "It's a concern that other disabled people who wished to take a cruise from Rosyth may have received the wrong advice.
"So I'm pleased my team got this issue resolved quickly.
"Mr and Mrs Taylor can now go on a cruise holiday from their home town if they wish."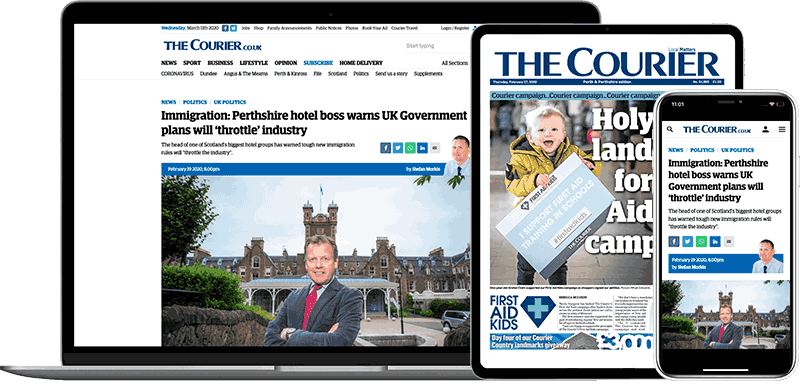 Help support quality local journalism … become a digital subscriber to The Courier
For as little as £5.99 a month you can access all of our content, including Premium articles.
Subscribe