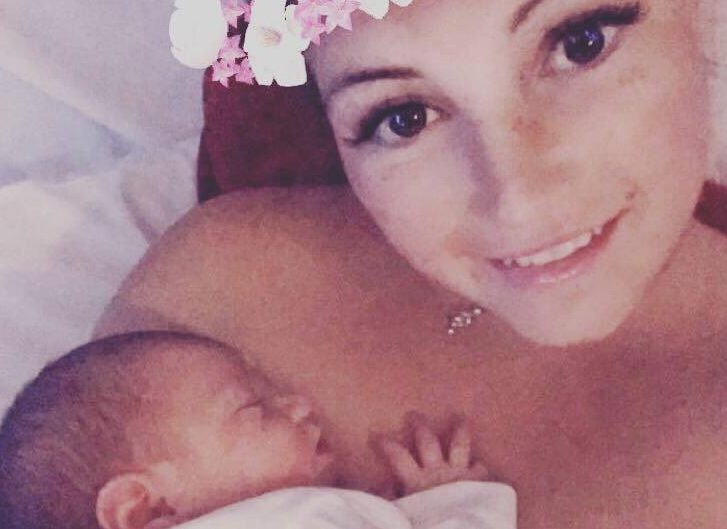 The girlfriend of missing Dunfermline serviceman Corrie McKeague has delivered his baby daughter.
April Oliver posted a picture of herself cradling the child on her Facebook page on Father's Day.
Miss Oliver said she would not be releasing any further details.
RAF gunner Corrie McKeague vanished while on a night out in Bury St Edmonds in Suffolk on September 24 last year.
Miss Oliver announced in January, four months after the 23-year-old disappeared, that she was pregnant with his child.
She had discovered she was pregnant two weeks after Corrie was last seen.
Mr McKeague's mother Nicola Urquhart accompanied Miss Oliver when she went for her first scan.
Ms Urquhart posted on the Find Corrie Facebook page: "We have finally welcomed this beautiful little lady into the world. She is absolutely perfect. I am so very proud of April for getting her here safely. Both mummy and baby are doing well. Thank you so much for all your love and support"
Miss Oliver, a personal trainer, was a hospitalised earlier this month as a result of the stress she has been under since Mr McKeague went missing.
When she announced the pregnancy in January, she said: "We'd had conversations about children and what we wanted in the past and it was something that I hoped he'd be here to help me make the decision for but unfortunately he isn't.
"Although it was a horrible time and something I wish I could have experienced with him I was also happy that it had happened and I was excited, but I felt bad for being excited."
The couple, who met online, had been dating for five months before Mr McKeague's disappearance.
He was last seen on CCTV walking towards an area filled with large bins.
A refuse truck made a collection from the area a short time later and data from his mobile phone matched part of the lorry's route.
Specialist officers from Suffolk and Norfolk police have been searching for the body of Mr McKeague at the Milton landfill site for several weeks.
So far the search teams have sifted through more than 4,430 tonnes of waste but have yet to find any material that directly connects to Mr McKeague.
His father Martin McKeague said he believes his son's body will be found on the site.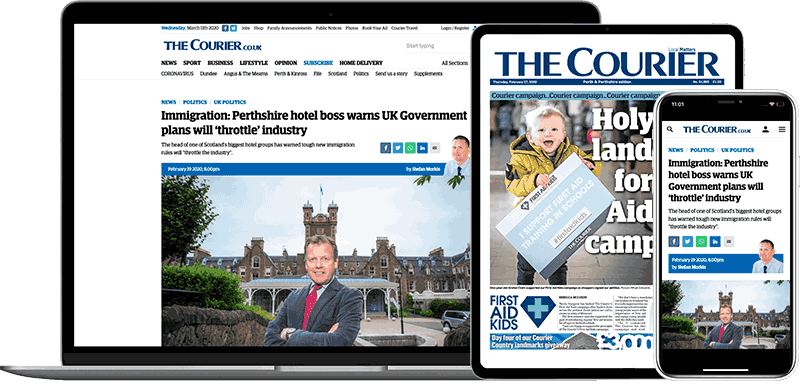 Help support quality local journalism … become a digital subscriber to The Courier
For as little as £5.99 a month you can access all of our content, including Premium articles.
Subscribe