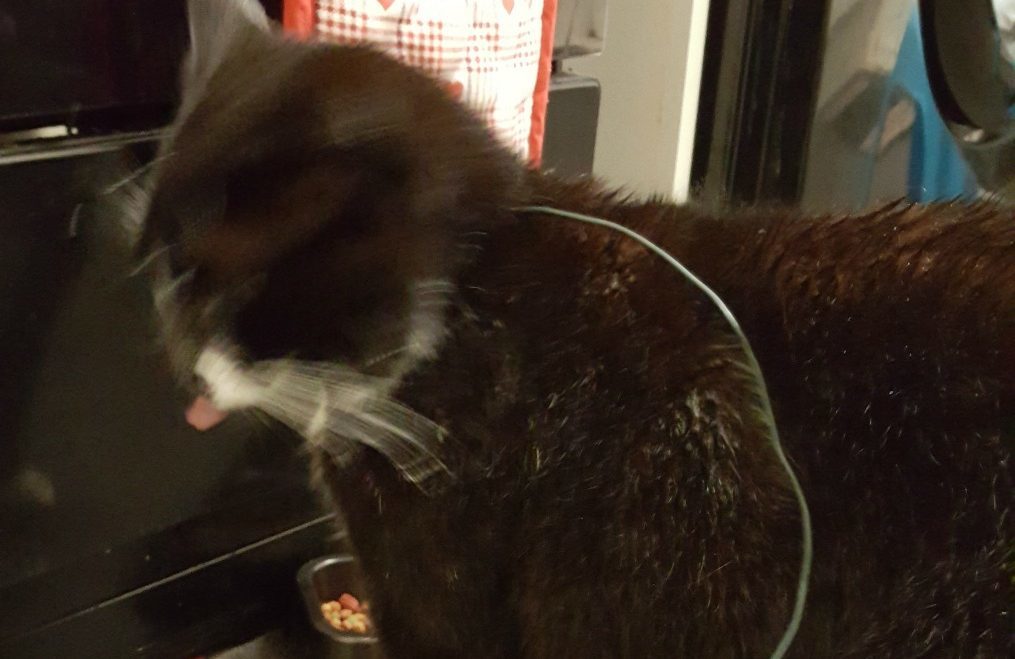 Cats in a Fife village are being targeted by someone setting homemade snares.
Three pets in the same Ceres street have been caught in illegally set traps in a month.
The Scottish SPCA believes someone is deliberately trying to harm domestic cats.
The third victim, Chubbs, returned to his home in Buchanan Park on June 7 with a wire round his neck.
He was not seriously hurt but he and his owner were distressed by the experience.
Scottish SPCA Inspector Steven Gray said: "Obviously this was incredibly distressing for Chubbs' owner.
"No one expects their cat to be deliberately harmed like this.
"Chubbs had gone outside between 9pm and 10pm that night and returned with the snare wrapped round his neck.
"Luckily, he hasn't suffered any severe injuries but he's clearly had a bit of a fright and has since been more clingy and reluctant to go outside.
"This homemade snare was set illegally and only a month ago the same thing happened to a cat owner on the same street.
"Someone is intentionally setting these snares to harm domestic cats and it's unacceptable."
An appeal has been issued for help in tracing the perpetrator.
Anyone with information is urged to phone the Scottish SPCA helpline on 03000 999999.