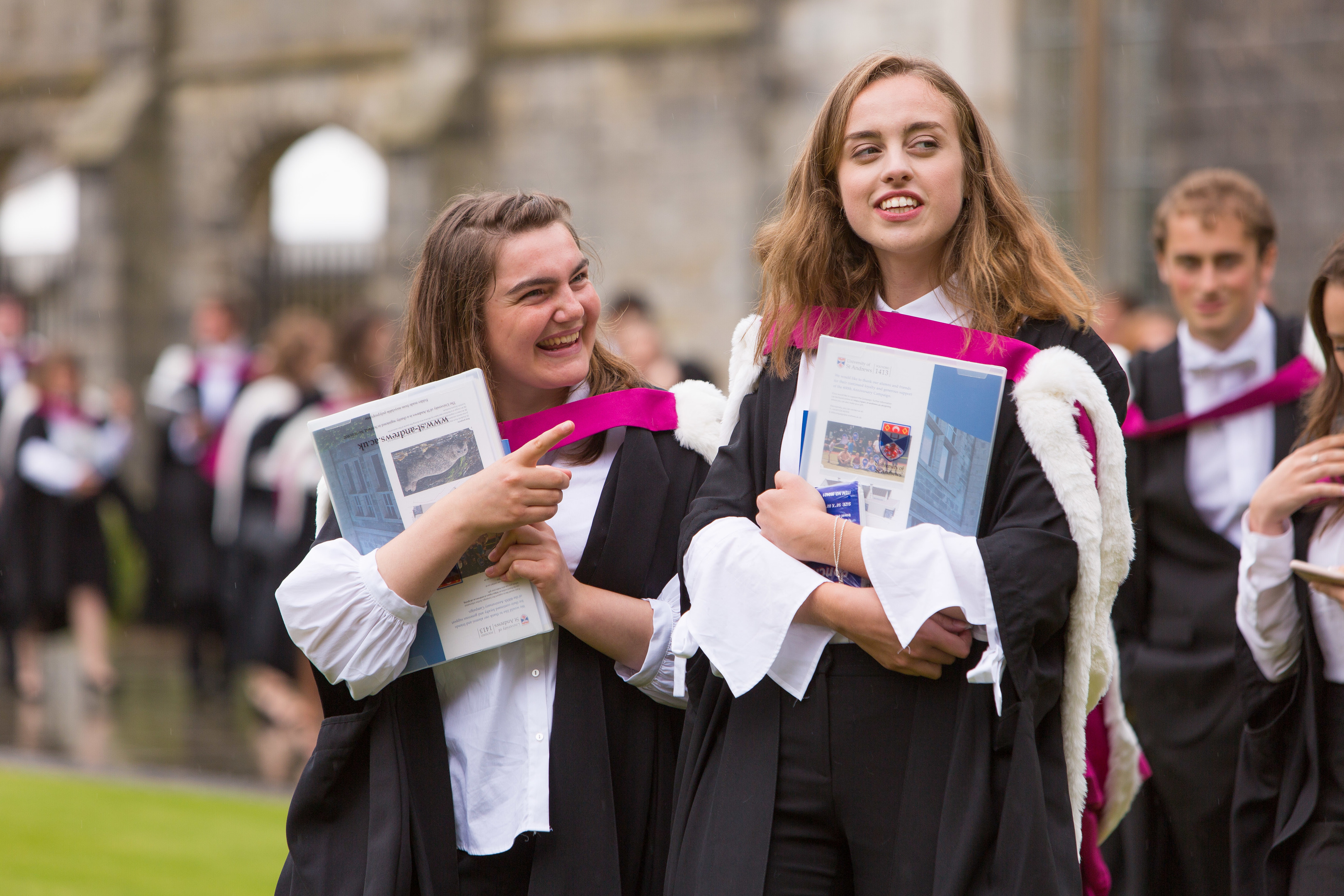 Hundreds of students graduating from the University of St Andrews were told they may face more challenges than their predecessors.
As they were presented with their degree certificates at two ceremonies, Professor Ailsa Hall spoke of the uncertainty of the wider world in which they would embark upon their careers.
The School of Biology professor said: "This is an uncertain time, and perhaps you are a St Andrews cohort facing more uncertainty than many that have gone before.
"All I need to say is Brexit, Scotland's independence and the tweets of President Trump for you to get my point.
"You will be confronting the need to discriminate between fact and fiction, between lies and truths.
"But during your time at this university, whatever your subject, you have been endowed with the skills to think critically and to be sceptical, a skill which I think you will all need to call upon as you take up your various postgraduate challenges.
"In this era of social media, instant and continuous news, it is necessary now more than ever, to ensure the evidence supports the conclusions, something that we as scientists are all acutely aware."
Also presented on Wednesday were three honorary degrees to Professor Michael Klein, the Laura H Carnell professor of science at Temple University, Philadelphia, Scottish agriculture representative and railway adviser, Dr John Cameron, and Clement Mubanga Chileshe, director of the Olympic Youth Development Center in Zambia.
Farmer Mr Cameron CBE, who lives in the East Neuk of Fife, has served on national and international agricultural bodies, including as president of the National Farmers Union Scotland.
A qualified train driver, he is passionate about railways and owns two steam locomotives, the Union of South Africa and the Great Marquess. He has served on the British Rail board, chaired ScotRail and been a director of South West Trains.
He was also governor of Dollar Academy for almost 40 years and set up the Cameron Trust with wife Margaret to support, among other things, gap year working travel for young people.
The Principal's Medal went to Maya Beit-Aire, who graduated with a Master of Arts degree in geography and social anthropology, for outstanding academic and personal impact.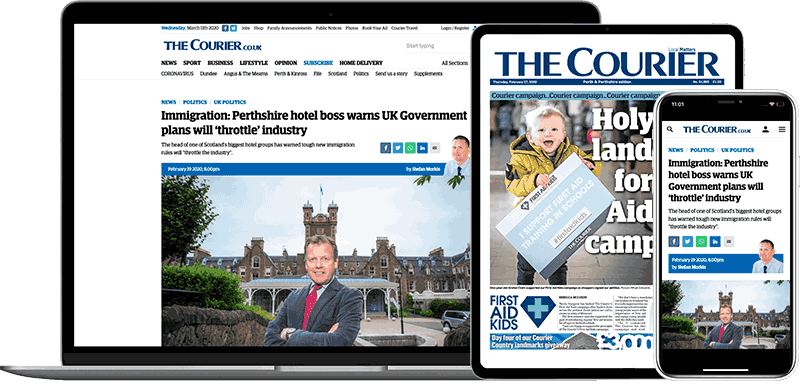 Help support quality local journalism … become a digital subscriber to The Courier
For as little as £5.99 a month you can access all of our content, including Premium articles.
Subscribe