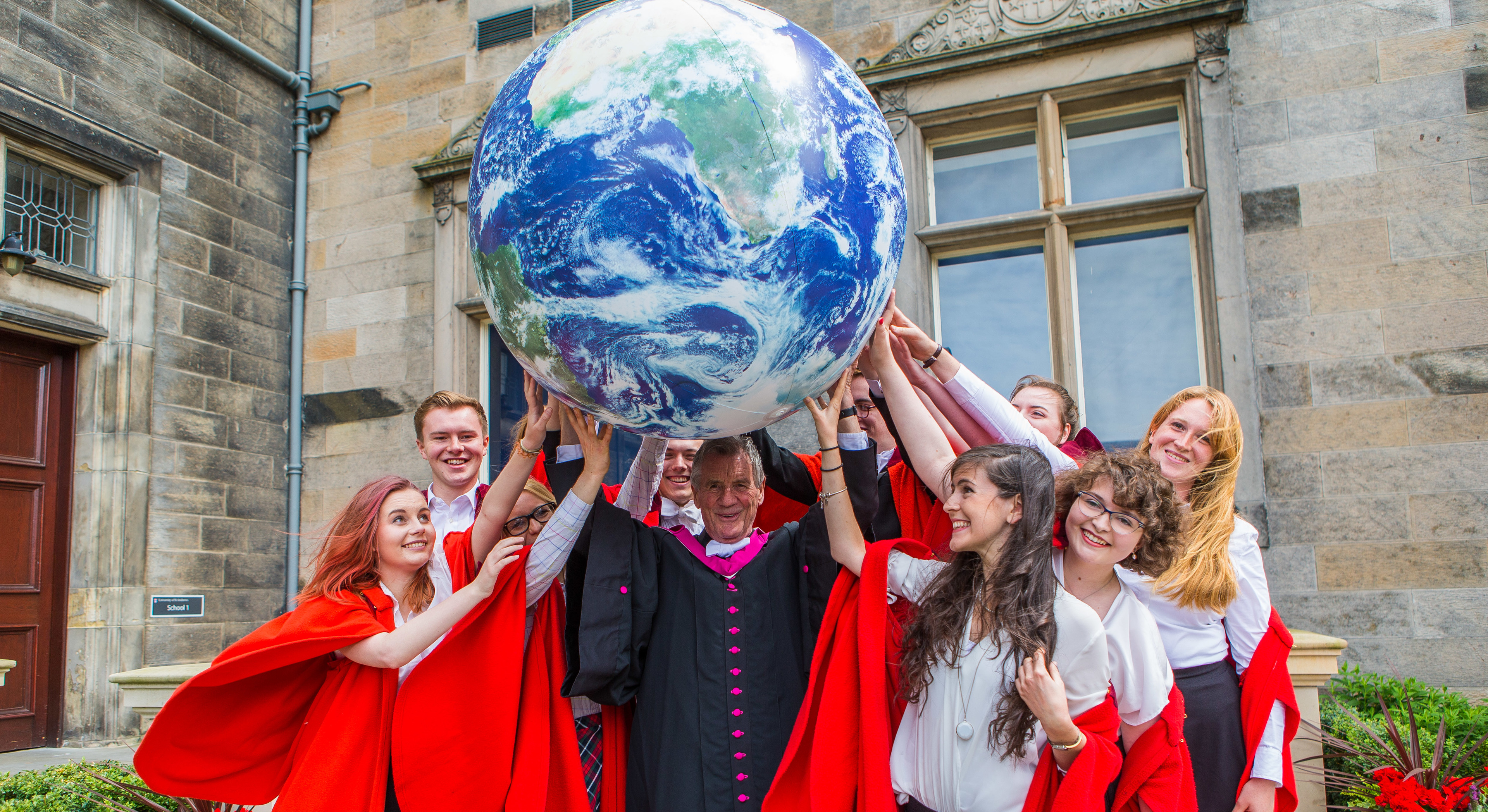 Comedy was never far away when Michael Palin was awarded an honorary degree by St Andrews University.
The Monty Python legend raised some laughs when a giant inflatable globe he posed with for photographs afterwards took off in the wind.
The writer and broadcaster attempted to rescue it in true Python style before he spoke of his pride at being made a Doctor of Science by the ancient university.
He followed in the footsteps of two of his co-stars from the hit show, Terry Jones and former rector John Cleese, as he received his certificate.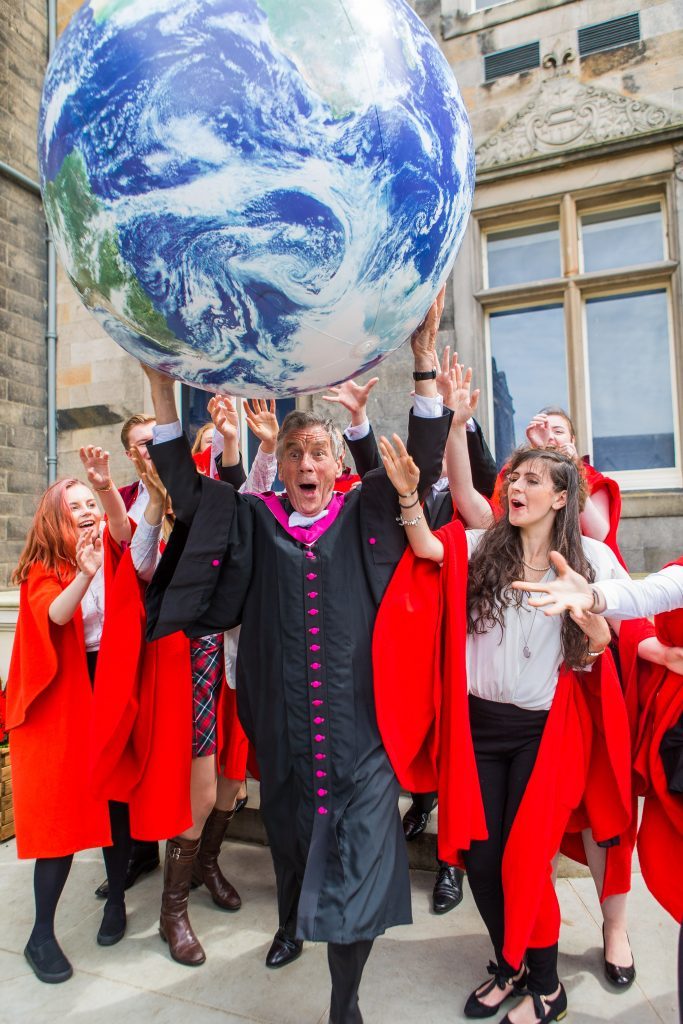 Palin, 74, recognised for his contribution to geography as well as his writing and screen career, said: "It was a great honour to be given a doctorate, especially in such distinguished company.
"It's quite a high point in my educational life. I'm still learning and I can now add this. I will probably put it at the top of the tree, Doctor of Science at St Andrews."
St Andrews, he said, was a fine town and few places could have more of atmosphere.
He said: "It really has a strong feeling to it, a feeling of history, I suppose.
"I have one or two honorary degrees but none in quite such circumstances. It has been very, very well done, they really make you feel it means something and I'm very, very thankful to the university for that."
The ceremony, where hundreds of students graduated and an honorary degree was also conferred upon consultant surgeon David Nott, was Palin's second time on the Younger Hall stage, having performed there in 1971 when Cleese was rector.
But he joked: "That was 46 years ago, I can't remember any of it, that's the problem!
"We probably had a few drinks afterwards."
Presenting Palin for his award, Professor William Austin also outlined the comedian and BAFTA-winning film star's successful travel writing and documentary-making career, which included 'Around the World in 80 Days' and 'Pole to Pole', and his contribution to geography.
He said: "In his inimitable, understated fashion, he has gently, yet persuasively, educated and inspired millions about nature and culture and the interactions between them around the world.
"As a singularly effective president of the Royal Geographical Society he worked energetically in promoting geographical understanding and the discipline of geography in schools and universities across the UK, contributing to the subject's surging popularity in recent years."
Palin, a CBE, cited his work on documentary Himalaya and the films Life of Brian and A Fish Called Wanda as highlights of his career.
Cleese, rector from 1970 to 1973, was awarded an honorary degree in 1971 and Jones in 2013.