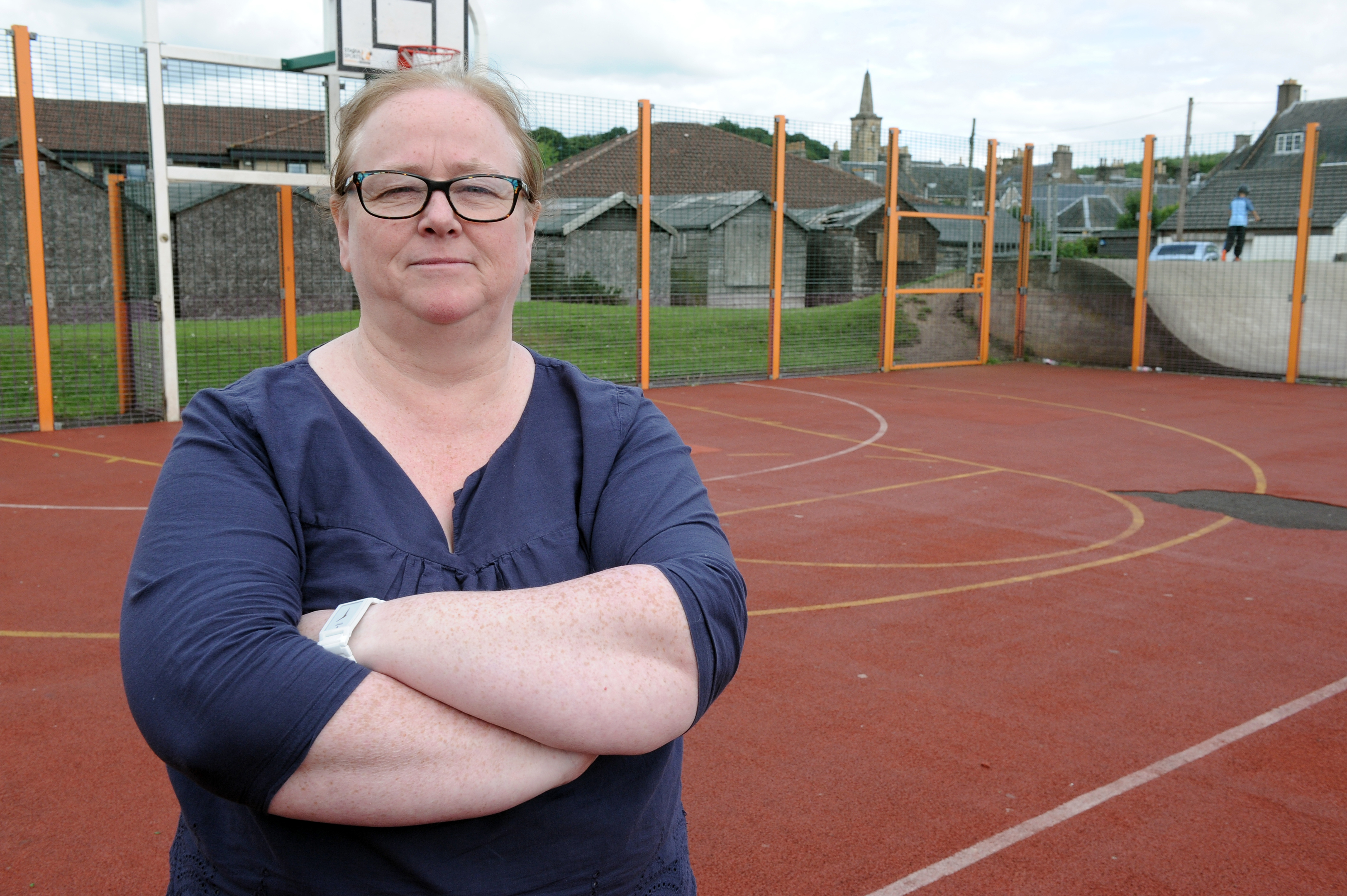 Youngsters in a Fife town could be kicking their heels this summer after vandals destroyed a local play area.
Markinch Community Council has warned that it may have to postpone other projects to cover the cost of repairing the John Dixon Park MUGA, which has been closed as school children begin their holidays.
The playing surface was torn up and metalwork surrounding the sports facility mangled, with the repair bill expected to cost the charitable organisation upwards of £1,200.
With police having been made aware of the situation, Angela High, chair of the community council, said that the timing of the vandalism could not have been worse.
"Over the years there has been a lot of people working on these projects and giving up their time to do fundraising," she said.
"You expect some vandalism to happen every now and again but it's just so frustrating.
"This is the time of year when you would expect the children to be there.
"There has been parts pulled up before but there is so much this time that I've had to ask for repairs to be costed."
The MUGA is hugely popular with local children for playing ball games such as football and basketball.
The damage is thought to have occurred last week with the play area having since been sealed off to the public.
The community council could claim against its insurance policy to cover the costs of the repair work, however, this would impact on its future costs, placing strain on the group's finances.
A planned Trim Trail – a fitness circuit around John Dixon Park – could now potentially be delayed as costs are diverted from that project to cover the bill of repairing the MUGA.
Mrs High added: "We are trying to improve things and move forward but this sort of things drags us backwards.
"We can't stand guard 24 hours a day."