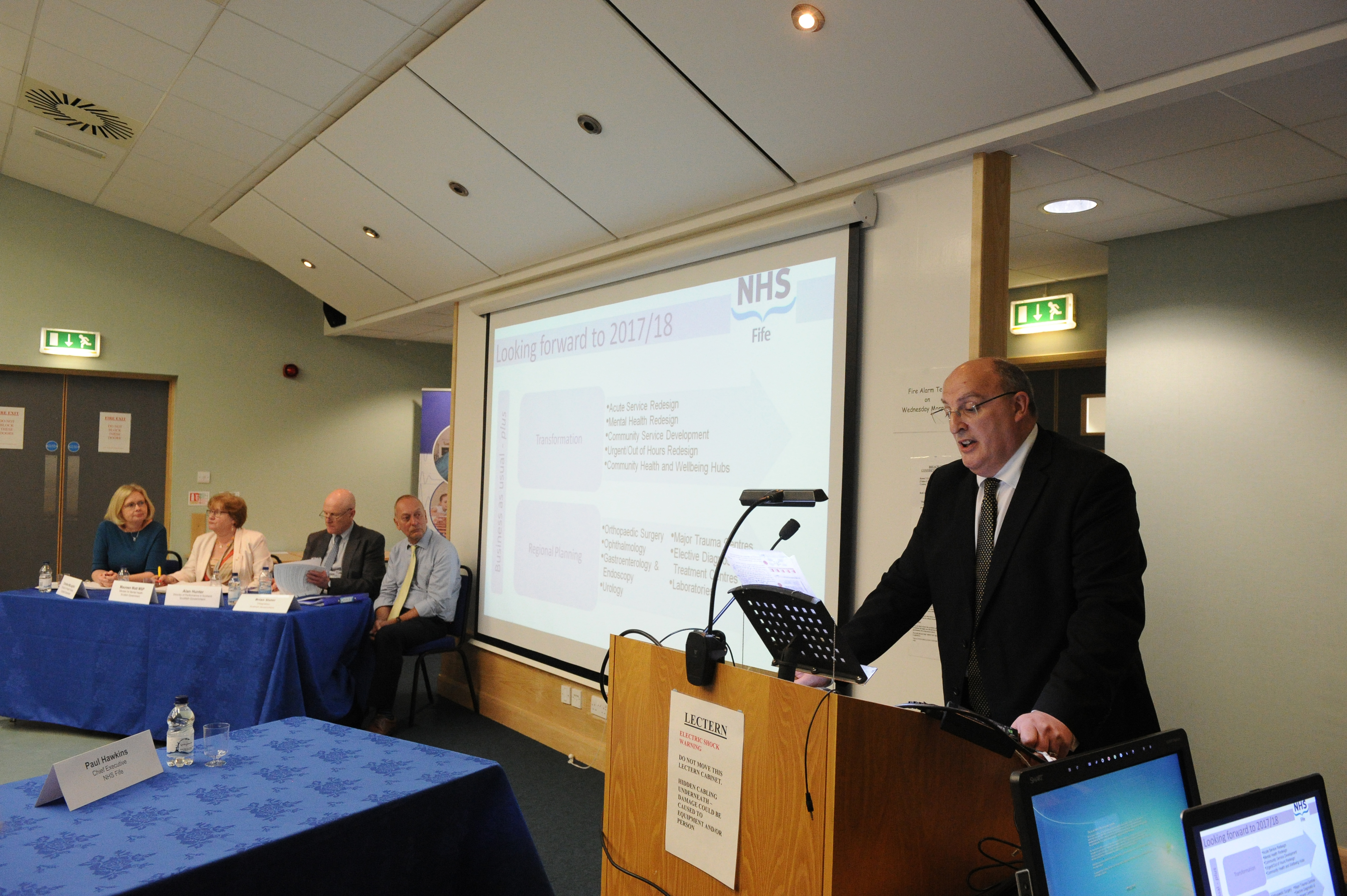 Health chiefs in Fife have underlined a commitment to delivering the very best care in an ever changing landscape as NHS Fife's performance fell under the spotlight on Thursday afternoon.
NHS Fife's annual review, which was this year held at Kirkcaldy's Victoria Hospital, provides an opportunity for members of the public, patients, families and carers to look at the health board's performance over the year and the innovative programmes and developments which are improving patient care in Fife.
This year's review was attended by minister for mental health Maureen Watt MSP, who was welcomed by NHS Fife chair Tricia Marwick and chief executive Paul Hawkins.
And as in most years, there was a very mixed picture to report with plenty of good performance highlighted as well as areas with room for improvement.
The review noted that good performance has been maintained in a number of key areas, with 95.4% of patients attending A&E at Victoria Hospital seen within the four hour target, meeting the standard and above the national average.
More than 90% of patients completed treatment within 18 weeks of referral, again meeting the standard and outperforming the Scottish average of 84.9%; 96% of cancer patients were treated within 31 days from decision to treat, above the national standard; and 5488 of alcohol interventions were completed exceeding the standard of 5448.
However, areas of performance needing further work were also highlighted.
Those included a continual decline in the percentage of patients receiving cancer treatment within 62 days of urgent referral, and a rise in the number of patients waiting longer than the 12-week treatment time guarantee.
Although falling short of the national standard, improvement was noted in both Child and Adolescent Mental Health (CAMHS) waiting times and incidence of Staphylococcus Aureus Bacteraemia (SABS).
Chief executive Paul Hawkins commented: "NHS Fife strives to constantly improve services and it is encouraging to see that our innovative programmes are not only making our hospitals safer but are making a positive difference to the healthcare experiences of patients and their families.
"We have maintained good performance in key areas and are making inroads in areas where further work is necessary.
"Despite a challenging year, we have also delivered a breakeven position financially, with our accounts receiving a clean bill of health from Audit Scotland.
"In a changing landscape, we remain committed to delivering the very best care to the people of Fife."
Improving services through innovation was also a recurring theme of the review.
For more, see Friday's Courier.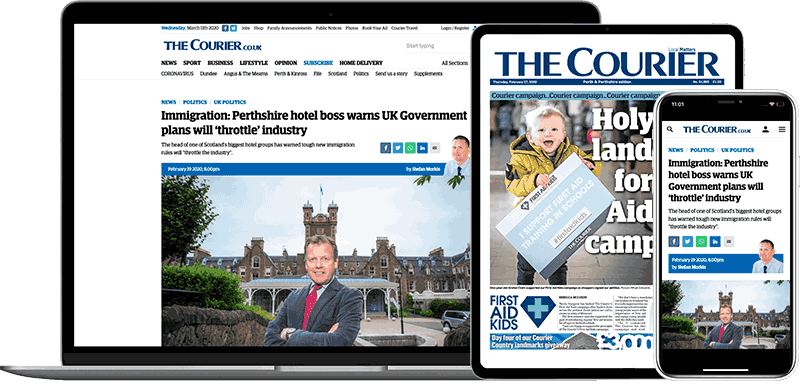 Help support quality local journalism … become a digital subscriber to The Courier
For as little as £5.99 a month you can access all of our content, including Premium articles.
Subscribe