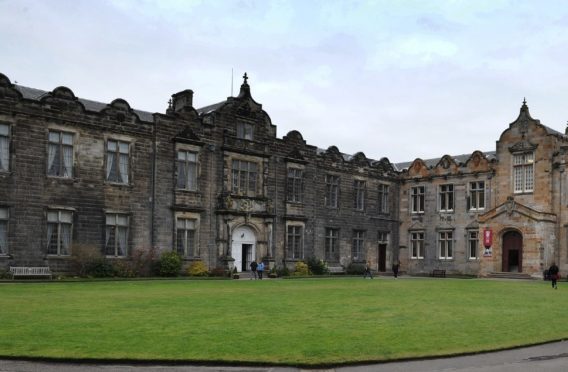 A legendary guide to the best universities and colleges in the United States has singled out St Andrews as one of its top choices for Americans seeking high quality education.
The university is the only one outside North America to have been named a "best buy" in the 2018 edition of the Fiske Guide to Colleges, which combines the strongest academic performance with value for money.
The guide has long been established as the bible of the US college admissions system.
Typically as thick as a brick and more than 1,000 pages long, it is the go-to university reference for millions of American school-leavers.
With increasing numbers of Americans looking overseas for a rounded university education, Fiske has turned its gaze on Fife.
"St Andrews – the most international of Scotland's four ancient universities and the most popular destination for Americans studying in the UK," said the 2018 guide.
"Harvard likes to brag about the fact that it was founded back in 1636. Think that's old?
"Try 1413, the date Pope Benedict XIII issued a Papal Bull recognising the University of St Andrews as Scotland's first university and the third in the English-speaking world.
"US institutions may trumpet their diversity, but nothing stateside compares to the richness of living abroad among the best and brightest from all corners of the globe.
"St Andrews delivers it all against a hauntingly beautiful backdrop that will remain forever etched in the minds of all who come here."
While St Andrews is one of Scotland's smallest, it accounts for a fifth of all Americans currently studying in the UK.
The university's links with the US go back centuries – three of the signatories of the Declaration of Independence had degrees from St Andrews, Hillary Clinton accepted a degree in 2011 and two years later St Andrews went to New York to stage a major fundraiser to mark its 600th anniversary.
President of the St Andrews Students' Association Lewis Wood said: "For many, the quality of the student experience, academic environment, and the unique community at St Andrews is invaluable.
"A recent economic impact assessment found that St Andrews high proportion of overseas students, of which Americans are the single largest group, was integral to the university's £480m annual net contribution to the UK economy and its support of almost 9,000 Scottish jobs."