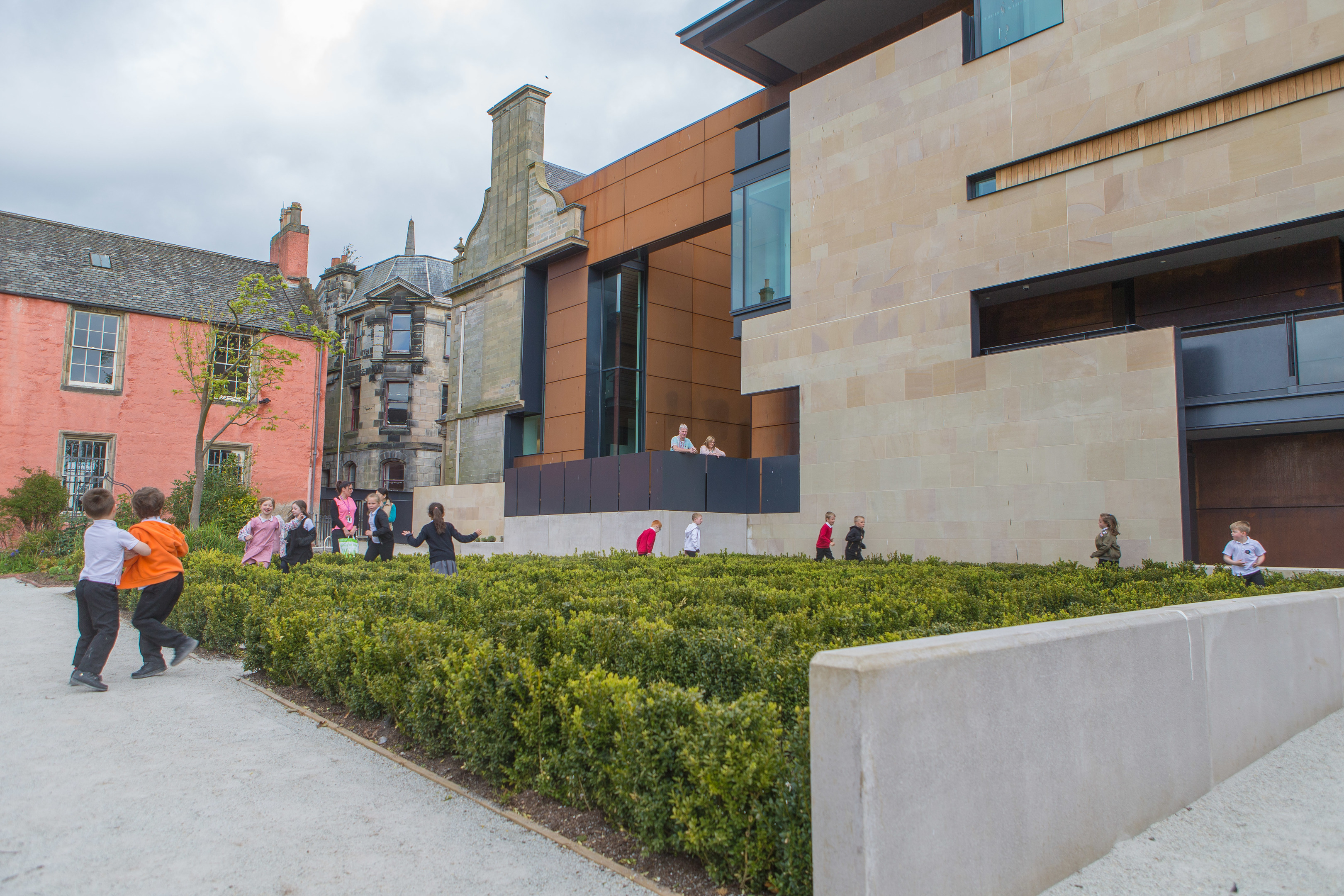 Two months since it opened, and the award-winning Dunfermline Carnegie Library and Galleries appears to be a runaway hit.
Venue manager Simon Hobson recounted the atmosphere on May 18's opening day of the £12 million cultural hub, which marries the world's first Carnegie Library with a contemporary expansion, as "electric".
"There was a real buzz about the place that I think has left a lasting memory for all those who were involved."
Standing out was the first person through the door, after people has started queuing an hour before it opened, and the reader who was the first to check out a book…from the shelves of the 19th Century Carnegie Library, now in its new setting.
"A regular customer of the old library for many years, it was a special moment for her to be issued the first book in the new facility."
Simon said the volume of people coming through the door showed no sign of abating.
"We had 1,426 on the first day alone, and 5,103 across the four-day opening weekend.
"This strength of numbers carried on throughout the entire first week when we had nearly 7,500 visitors in total, with a strong weekly average of 5,000 being sustained even now."
Much was made of the fact everyone wanted the public to see the hub as a social gathering place.
Simon added the new café, run by partners Heaven Scent, was "rapidly becoming a destination in its own right".
A range of events have sold out.
"Demand outstripped capacity for the Book and Baileys night, the historical talk presented by Fiona Watson and Harry Potter celebration."
Demand for Bookbug sessions has been exceptionally high and the public is receptive to its Sunday Seminars.
Simon paid tribute to staff and an army of volunteers.
"We have a team of 36 here and from day one I was struck by the infectious positivity and commitment that each and every one of them has brought to their work, and to the high standard visitor experience that we are committed to deliver.
"Our volunteers have also been amazing.
"This project could not have happened without the support and contribution of our hundreds of volunteers who have contributed positively in so many way they are impossible to list."
Feedback from visitors had been "overwhelmingly strong and supportive".
He added: "We're still developing a full range of venue hire options but look forward to sharing that soon."