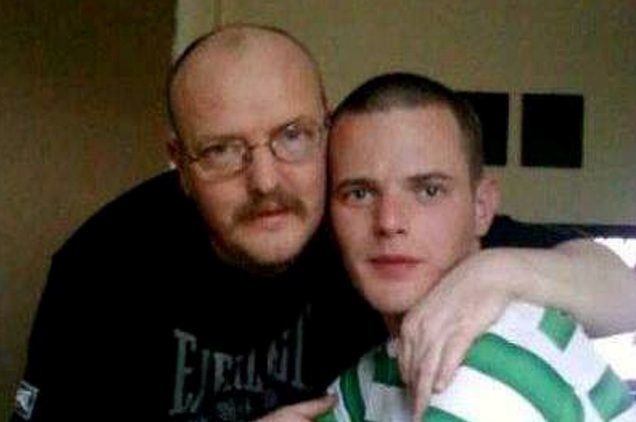 The father of missing Allan Bryant Jr is "praying each day" for answers to his son's disappearance.
Allan Sr said his family had experienced an emotional rollercoaster since police initiated a search of a Glenrothes house last month.
With that operation having now concluded, and with forensic officers having been unable to make any breakthrough, Mr Bryant said his family are more desperate than ever for a resolution.
"I cannot even explain how we felt during the last month," he said. "Angry, confused, traumatised, sad, desperate.
"I find 'hope' such a strange word to use. No family should have to hope that forensics find blood or DNA of a missing loved one.
"That is the life we now have and sadly we pray each day this will happen some day in the near future."
Allan Jr was 23 when he disappeared after a night out with friends on November 3 2013.
He had been at Styx Nightclub on Caskieberran Road, with CCTV footage showing him leaving the venue in the early hours of the morning.
To this day, there remains no trace of Allan Jr, who would now be 27, with his father having stated on several occasions his belief that his son is dead.
Meanwhile, police say they will be taking no further action following a complaint about an alleged online post directed at the Bryant family.
In a Facebook post, which has since been removed, Thomas McAllister, who lives at the property searched earlier this month as part of the police investigation into missing Allan Jr, said officers should "look closer to home".
The post was reported by the Bryant family shortly before forensic officers returned the Barnton Place house to the 25-year-old and his family last Tuesday, having found nothing to link the home to the disappearance.
A Police Scotland spokesperson said: "Police in Fife received a complaint relating to social media posts on Sunday 16 July. Inquiries established no criminality and advice has been given to all parties."