An octogenarian with a head for heights is overseeing the repair of a historic Fife landmark.
Retired chartered surveyor Ian Ramsay, 82, has been scaling the 65ft high steeple of Kingsbarns Parish Church.
Around £42,000 is being spent on preserving the B-listed building, which dates back to 1631.
Despite retiring years ago, Mr Ramsay is still sprightly thanks to walking and swimming, and is used to working on scaffolding.
He said: "If you work in the building trade, you get used to scaffolding, and scaffolding these days is fairly tightly controlled by regulations.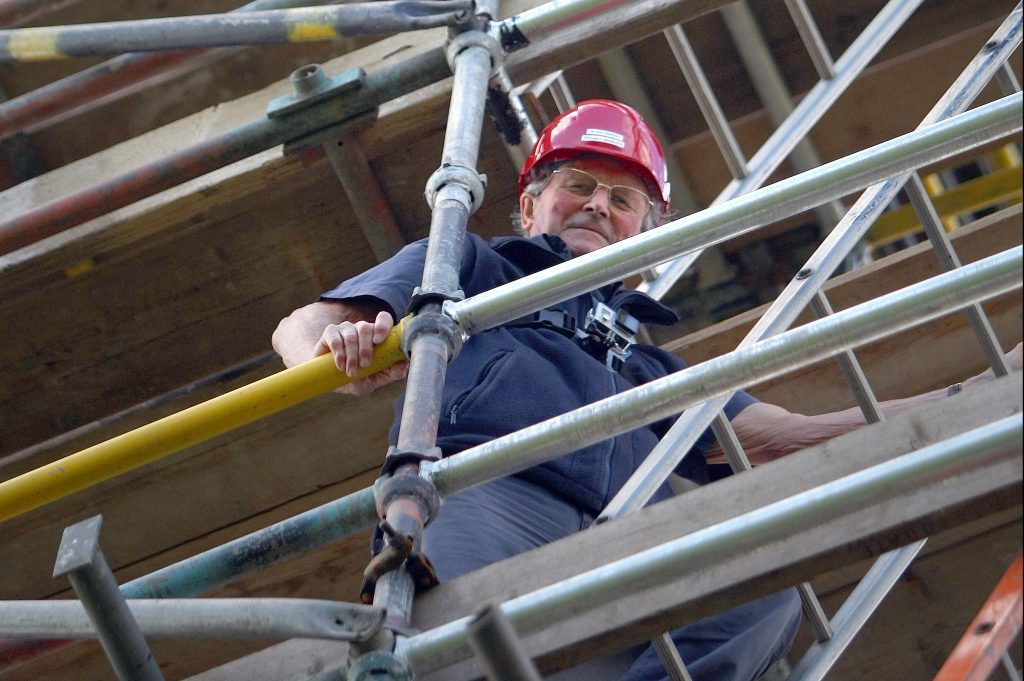 "It's not a big deal for me but it is very high and even if there is a modest wind at the bottom there can be a strong wind at the top, so you have to be careful."
The project has been partly funded by the Church of Scotland and the National Churches Trust, with the remainder being covered by church reserves.
An online fundraising page has been set up at mydonate.bt.com/charities/kingsbarnschurch.
Mr Ramsay thanked the local community for supporting the repairs.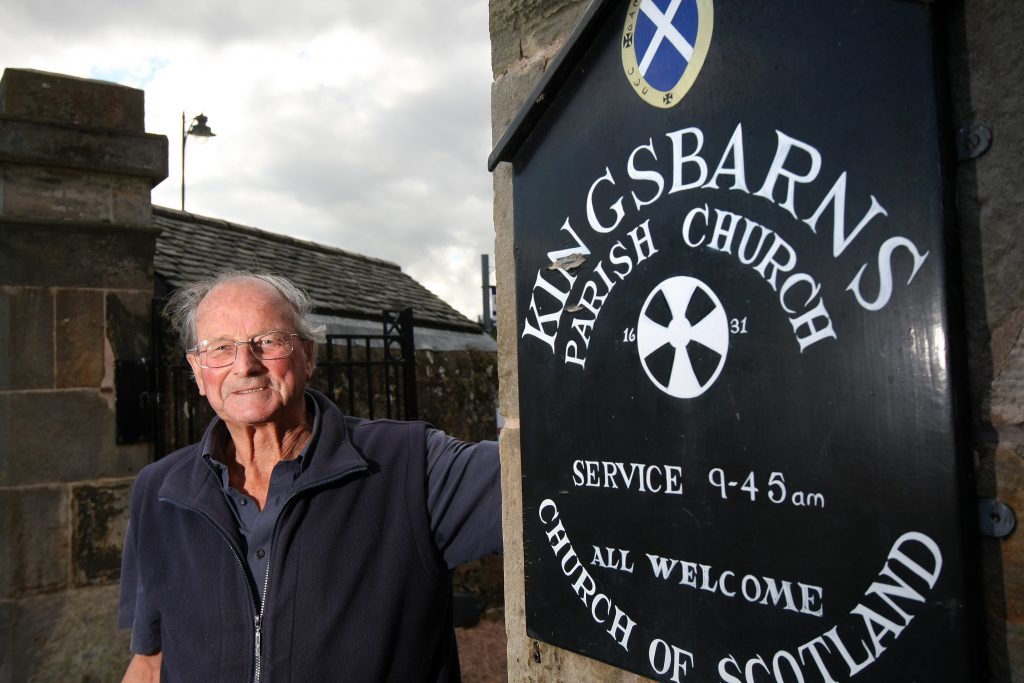 He said: "We have to raise about £10,000 to £12,000. Members of the community, whether they come to the church or not, are rallying round as they have done before. They're good at helping out."
Work on the tower and steeple will involve mending cracks in the structure and removing weeds growing in the stonework.
"It's a very old building, but there's nothing structurally wrong with it," said Mr Ramsay. This should see it OK for the next 50 years anyway."
He added: "It's an iconic building in Kingsbarns and the steeple can be seen for miles around."
The lowest part of the tower is a relic of the original church built in 1631. It is believed the church was rebuilt in the mid-1700s, and again around 1810.
It was not until 1866 that the top stage of the tower and octagonal slated spire were added.
Church members wrote on the fundraising page: "We are a small congregation, working hard to keep this well-loved church in good repair for the benefit of this congregation, the village of Kingsbarns, the surrounding community and the many visitors to the beautiful East Neuk of Fife.
"Once the steeple target has been reached we are extending our appeal to rebuilding a fund for the maintenance of the fabric in the years to come."