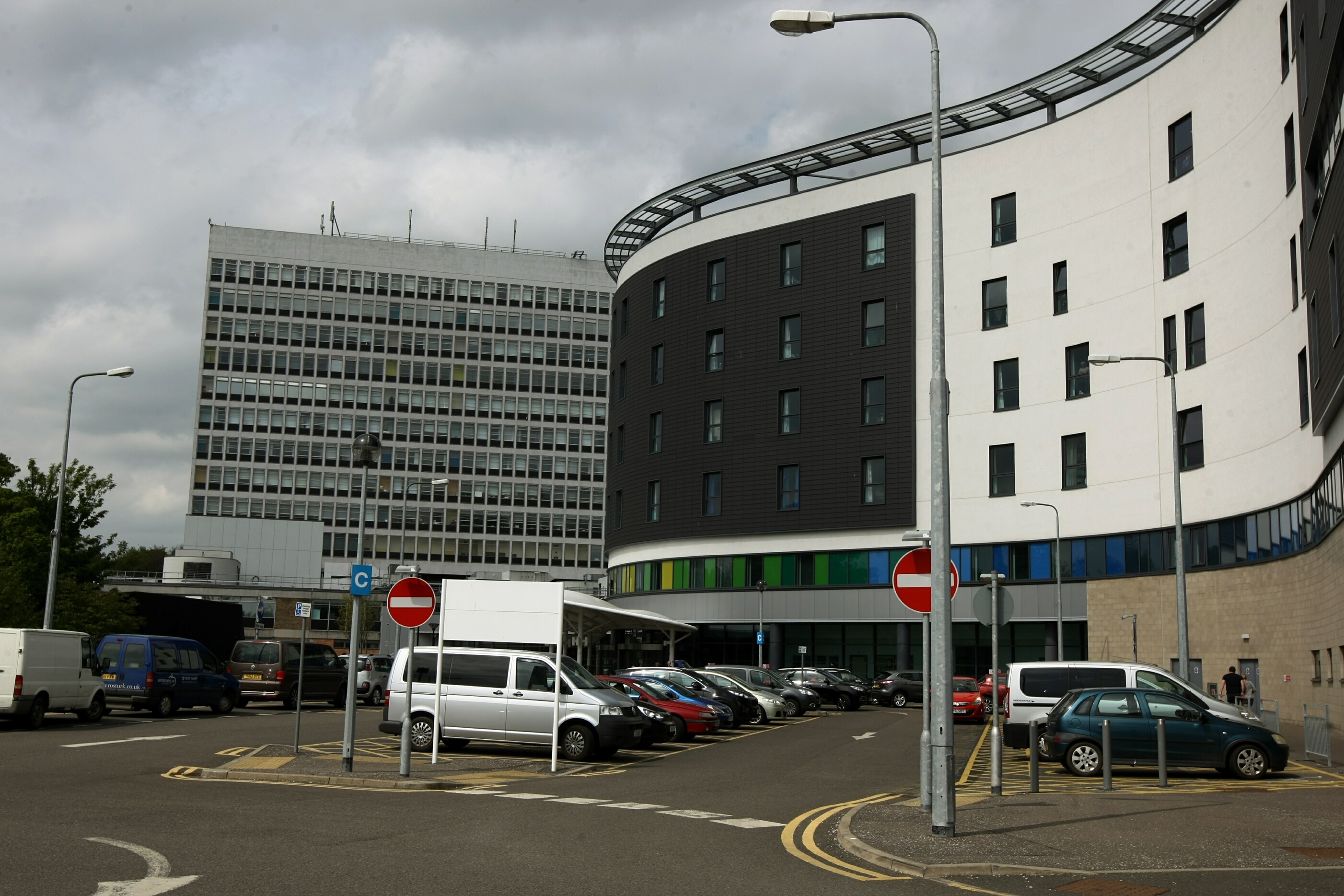 A first-time mum is seeking an apology from health chiefs after her baby's birth was ruined by a criminal midwife.
Jill Steele from Fife said she will not consider having another child after being left in pain when an epidural failed during labour at Victoria Hospital in Kirkcaldy, last year.
It emerged the bag had been tampered with by staff nurse Caroline Heap, who had used a syringe to remove powerful painkillers from sealed intravenous bags for her own use.
She was later charged and sentenced to 250 hours of community service when she appeared in court in May.
NHS Fife said it had since tightened up its procedures around controlled drugs.
Jill, 33, and partner Charles McGuire had been looking forward to welcoming baby Penny into the world in November, but instead endured weeks of worry after being told the drugs could be contaminated.
Shocked Jill learned there was a chance she could develop a spinal abscess, which can permanently damage the spinal cord and even result in paralysis.
The Torryburn woman said she had to fight for answers and was upset that she had to learn through the media that Heap, 41, had been charged.
"They totally ruined the first days with my baby," she said.
"I was worried I was going to develop a spinal abscess and the implications of what that would mean.
"Then, on November 17, the news had a story that a midwife had been charged with taking epidural drugs.
"They could have had the decency to say it was going to be on. I was in complete distress."
Jill said she would not have another child, stating: "I could not go through that again."
She added: "I am still waiting for the NHS to provide a further response.
"They failed to mention there had been surveillance in place already regarding epidural drugs going missing.
"I want them to give me an explanation.
"I would like an apology for them delivering a message to a new mother like that, and for letting me find out through STV News what had happened."
NHS Fife's director of nursing Helen Wright said the organisation could not make any specific comment as it was the subject of ongoing legal proceedings.
"However, we would strongly reiterate that the incidents in 2016 were a serious breach of the professional standards we expect of our staff," she said.
"Patient safety is of the utmost importance and we are constantly reviewing our systems and processes to ensure patients receive safe care of the highest quality.
"Since this incident we have subjected our procedures around controlled drugs to further review, taking the opportunity to tighten up protocols."