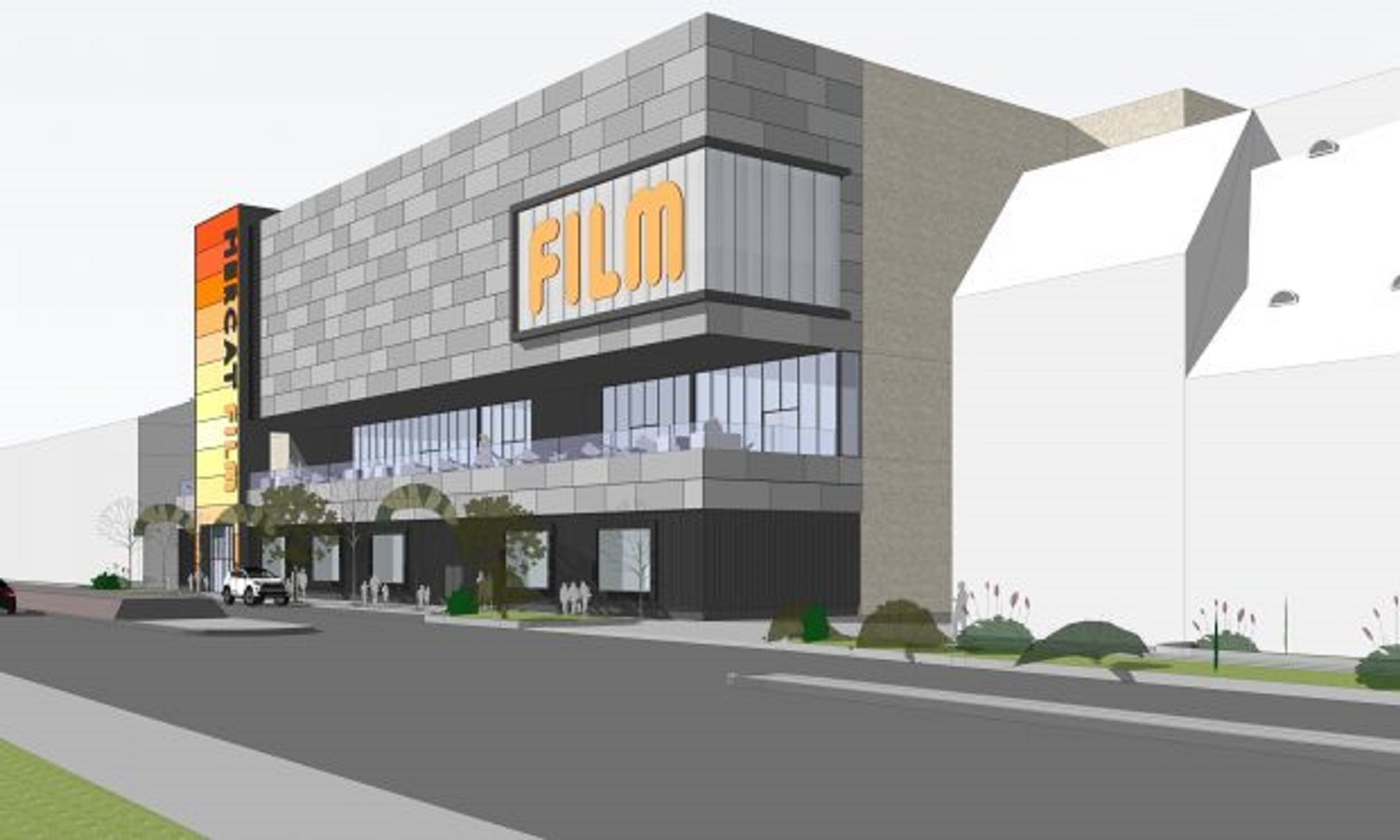 Multi-million pound plans for a brand new cinema and leisure development on the Fife coast have been given a major boost, The Courier has learned.
Council officials have decided an environmental impact assessment (EIA) for a £10 million-plus complex on the site of the former Kirkcaldy swimming pool will not be required, paving the way for a formal planning application to be submitted.
Merof LaSalle Investment Management had asked the local authority for a screening opinion into its proposals and Fife Council has swiftly confirmed an EIA – which could have delayed the plans – will not be needed.
Those behind the project say the proposed new cinema would act as a focus in the town centre and create more than 250 jobs – more than 150 construction jobs and a further 25 to 30 direct employment opportunities in the cinema, as well as 75 new jobs in restaurant and leisure units.
A statement from planning and development consultants Muir Smith Evans LLP stressed any planning application would be supported by technical and environmental reports, negating the need for a separate EIA.
"On the basis of the proposed use, the scale of development and the sensitivity of the site and adjacent receptors, significant individual or cumulative environmental impacts are not expected," it added.
The statement noted the proposal was also consistent with planning policies which recognise the former swimming pool site as a redevelopment opportunity with preferred uses including leisure and food and drink.
The building closed in 2013 but, while efforts to regenerate the waterfront area, such as the completion of the £9 million seawall, have moved forward, the swimming pool has remained an eyesore.
Danger signs at the former main entrance also point to the presence of asbestos in the building.
According to supporting documentation, the cinema will accommodate seven or eight screens of varying sizes, while the restaurants are "likely to appeal to national multiples and chains" such as Nandos, Wagamama, Bella Italia, Pizza Express and Byron Burgers.
Commercial space and display areas at ground level could also accommodate a gym, retail units or more restaurants.
Parking could yet provide a sticking point after many criticised the lack of spaces when the new Kirkcaldy Leisure Centre was built.
According to LaSalle's documentation, Fife Council transportation officials appear to have recommended that a design with no basement or under croft parking would provide an active frontage on to the Esplanade; an increase in floor area for additional leisure/retail uses; improved pedestrian access from the Esplanade to the cinema and existing Mercat Shopping Centre; and the opportunity to improve the existing pedestrian access between the proposed cinema and existing Esplanade multi-storey car park.
If that approach is pursued it means the proposed development will rely on existing town centre public car parks and the Mercat multi-storey car park, although no firm parking plans have been suggested.