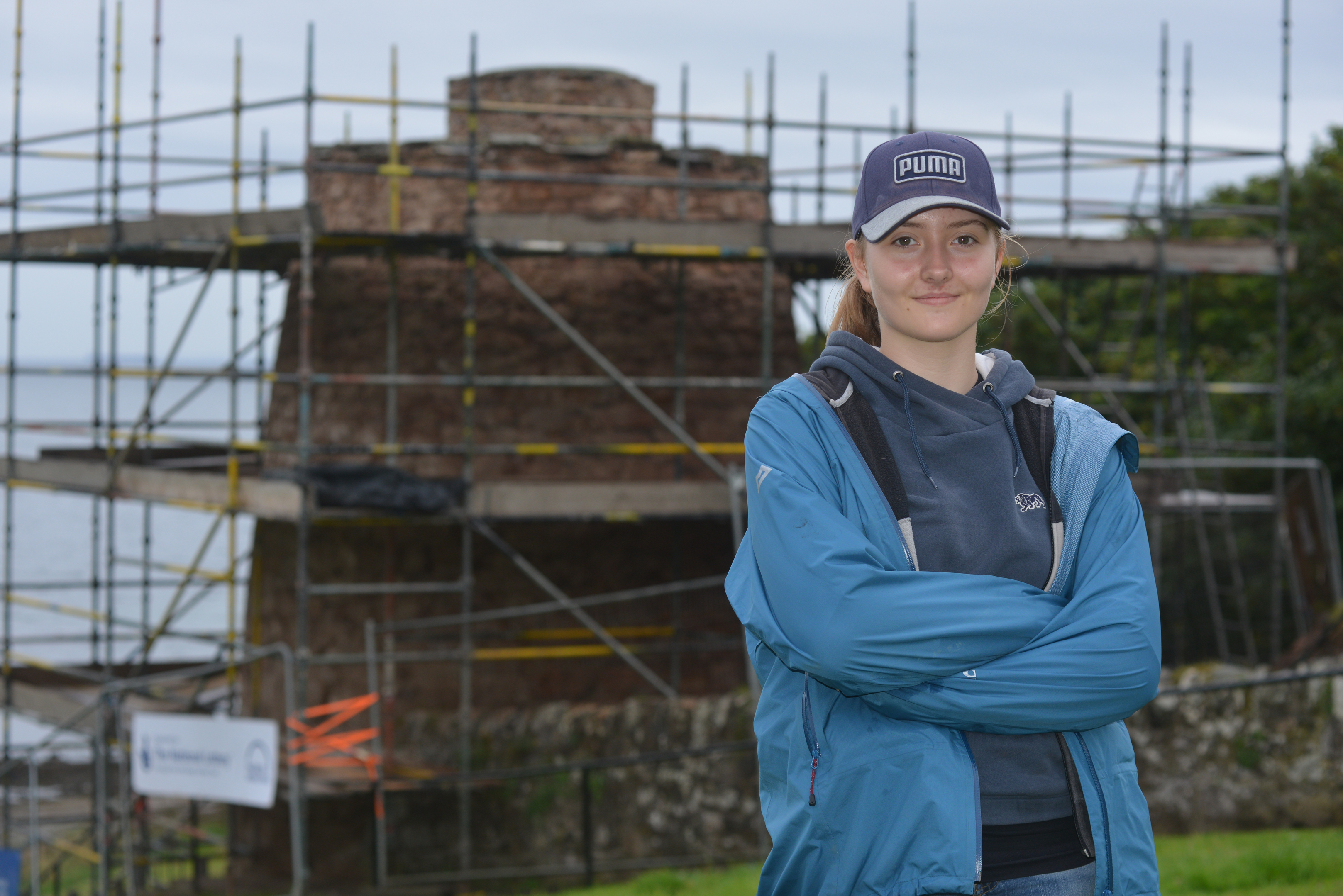 Work has started on a £135,000 project to renovate a medieval doocot in Crail.
Architects and archaeologists have been drafted in to restore Crail Priory Doocot, which dates back to the 16th century.
The project will not only help conserve the local landmark, but will also open it up to members of the public.
Crail Preservation Society (CPS), who own the beehive-shaped structure, plan to open a small visitor centre with information about the history of doocots.
Ian Ramsey, who is supervising the work on behalf of CPS, said: "It was last restored in 1963 and has always been closed to the public other than occasionally on the likes of Fife's Open Doors day…and it has gradually become rather run down.
"The CPS felt that it warranted being open to the public every day (if possible) and resolved to create a small 'visitor centre' which would not only be open every day but would provide comprehensive information about Doocots, this not generally being known."
Local primary school children have been involved.
"The children were amazingly interested and excited, one of them finding a piece of medieval pottery," said Mr Ramsey.
Preliminary archaeological work has been completed by Edinburgh-based Simpson and Brown Architects in association with Addyman Archaeology.
Funding has been granted from Historic Environment Scotland and the Heritage Lottery Fund, with CPS providing about £25,000 of its own reserves.
The renovation work, being carried out by FA Sweeney Stonemasons, of Guardbridge.
Mr Ramsey added "It is, we feel, an interesting and important restoration project for the community of Crail and for the many visitors which we have coming here, together with a real attempt to interest some of the next generation of conservation works through a professionally based education project.
"We felt that it would provide an excellent focus for the children of the local primary school to learn about, not only doocots and their original purpose, but about the need for conservation of historic buildings."