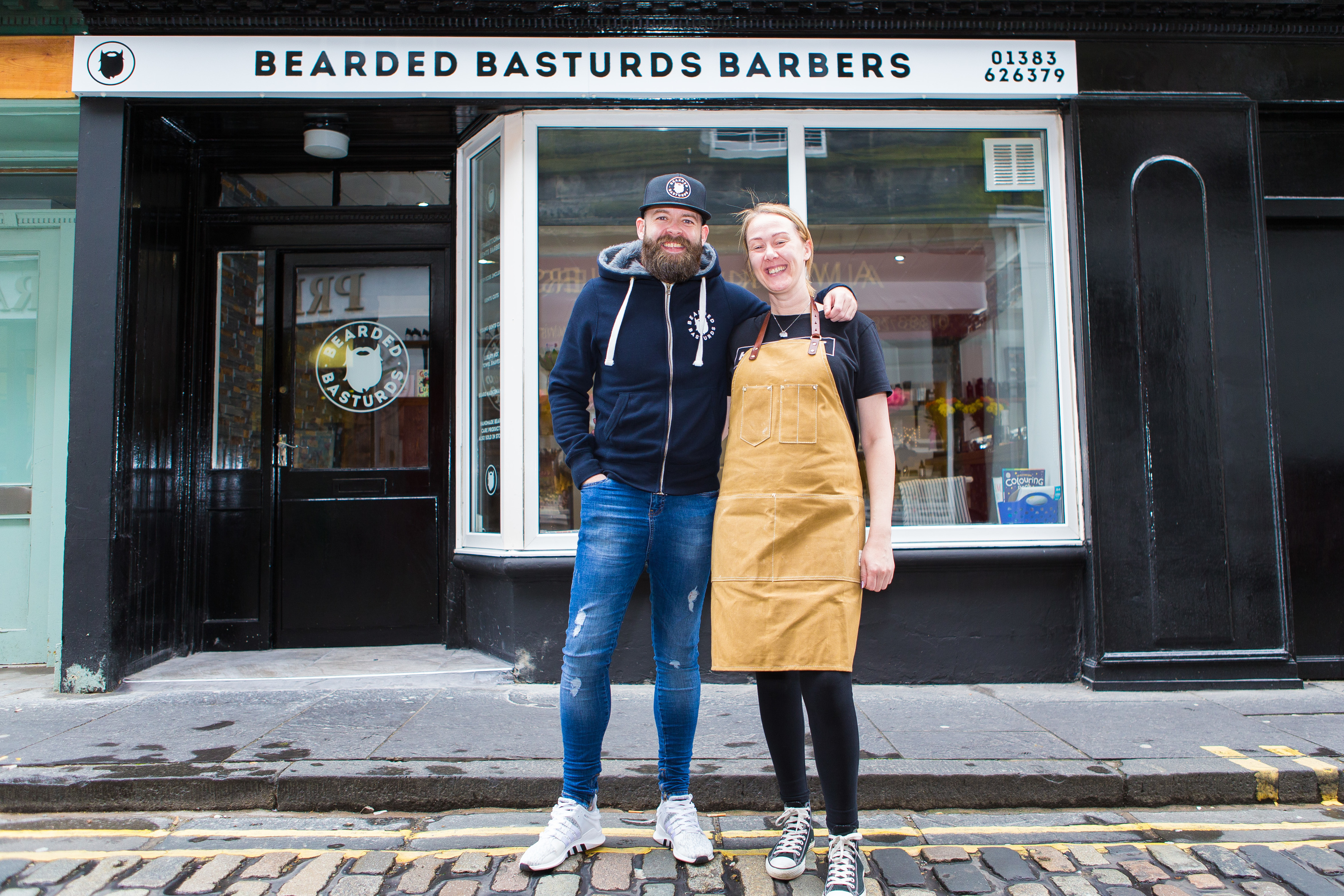 A Fife entrepreneur has received an online death threat after opening a barber shop with an "outrageous and offensive" name.
Craig McKay received the chilling message from the USA via a live internet chat days after opening Bearded Basturds in the historic heart of Dunfermline.
The 34-year-old was also subjected to comments from offended German tourists as he unveiled the name of his Bruce Street shop last Friday.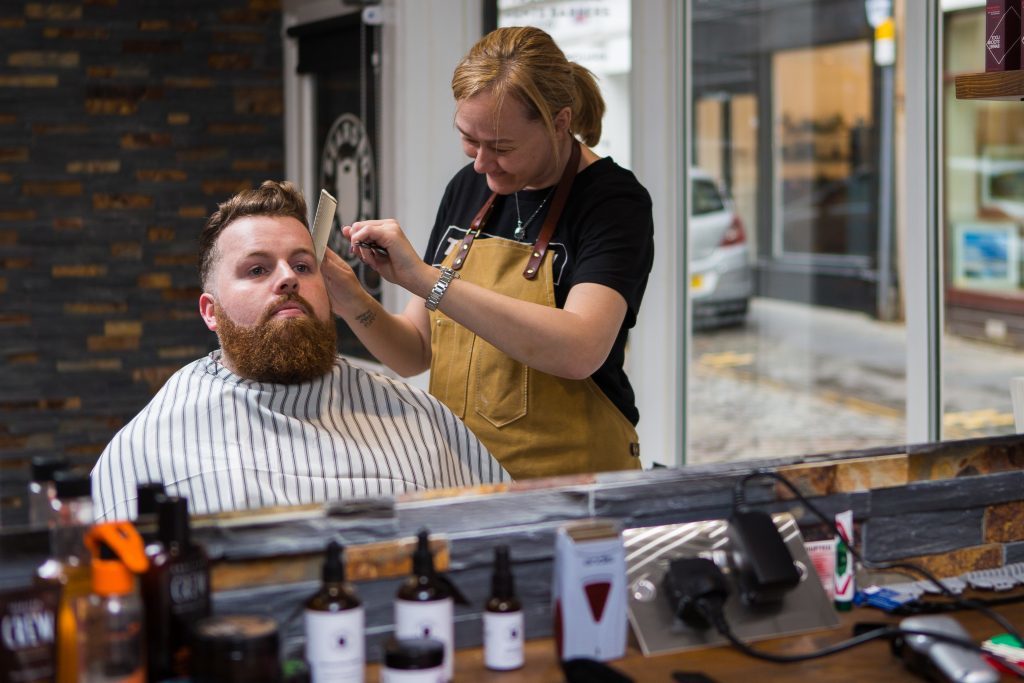 But the Lochgelly businessman is unrepentant, saying he had deliberately chosen the name in an effort to shock.
And if he has his way, it will be appearing on dozens of shops in towns and cities across the country as the concept spreads.
"We offend people every day but it's great," he said.
"The beard care industry is a saturated one and it's really hard to cut through the noise.
"The name was chosen to achieve in a year what most people would be achieving in 10 years."
Craig said the title came from a nickname given to him by fans when he played amateur football some years ago.
"It stuck and I thought if I can spell it incorrectly it will get through all the online profanity filters," he said.
"We've had people walk into the shop saying you can't call your shop that. It's outrageous. It's offensive."
He added: "It's 2017, we've got Donald Trump, we're on the verge of World War Three, the economy is in the toilet so there are lots of things to stress about rather than a silly wee one-man band who set up a wee business."
Not everyone is offended however, and perhaps surprisingly the older generation have rather taken to the name.
"Older people are laughing and some are going home to get their cameras," Craig said.
"They've got things in perspective."
He urged anyone upset by the name to simply look away.
"For every tweet or post we get from someone saying they're offended, that's them sharing us to another 300 or whatever people," he said.
"You can't buy that publicity."
Craig has been making and selling beard care products under the Bearded Basturd name for some time but the Bruce Street shop is the first of his barber's to open.
It is run by barber Arlene McGilvary who bought the franchise.
He now plans to sell other franchises to budding business people in a bid to expand the brand.