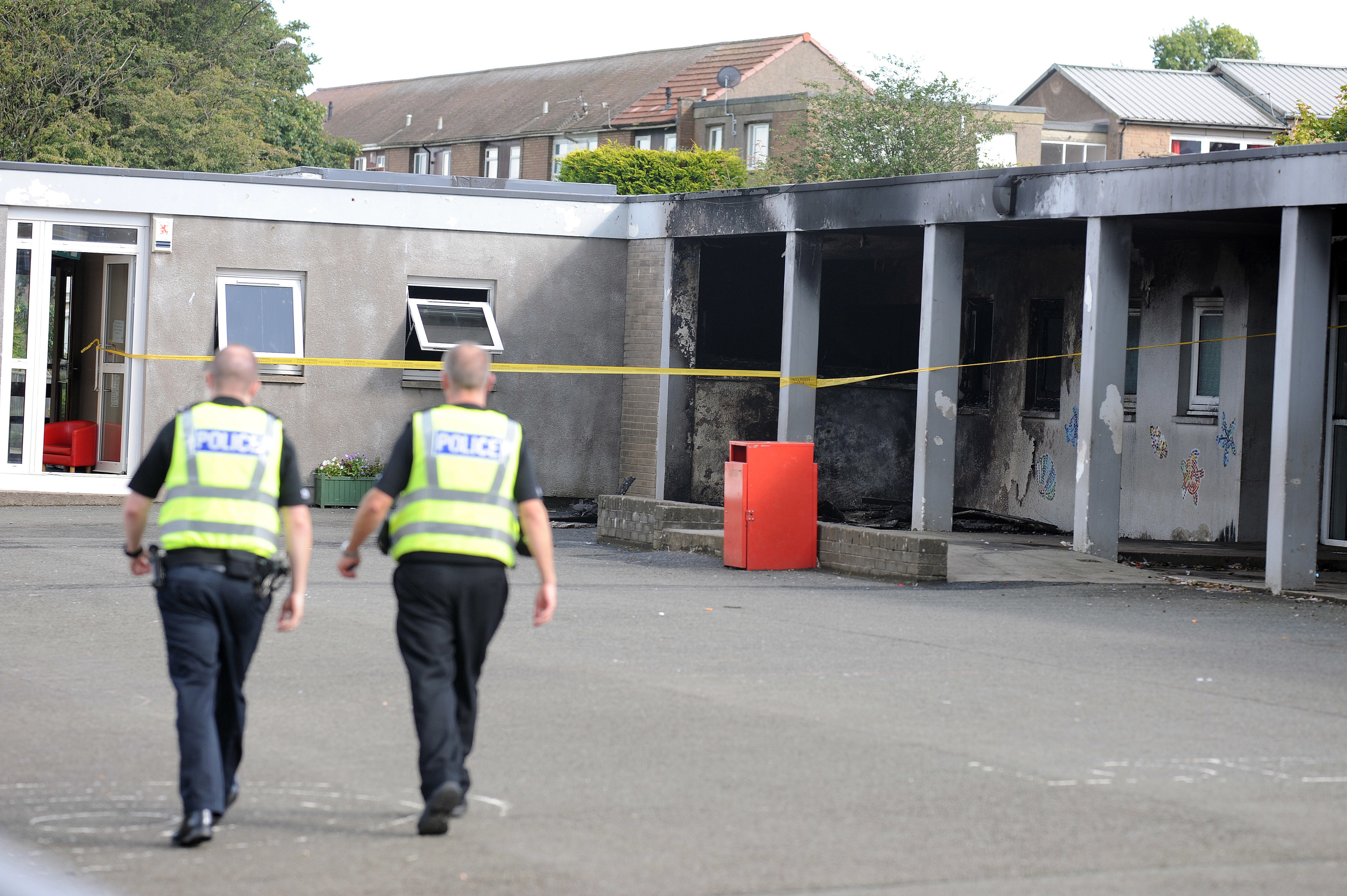 A primary school in Kirkcaldy is believed to have been targeted by fire-raisers just days before the start of term.
Fire crews were called to Torbain Primary School at around 1.45pm on Saturday to find a blaze ripping through the infant building.
The boys' toilets and staff room of the infant building, which accommodates the school's nursery and primaries one and two, have been destroyed.
Other areas, including the nursery, are understood to have suffered smoke and water damage.
The incident happened just days before the start of term.
It is understood staff at the school had been preparing to welcome 100 primary one pupils next week.
And it has left parents with concerns over how the school will accommodate pupils when term starts on Wednesday.
It is believed vandals set a bench alight and the fire spread through a window, causing devastation to part of the building.
Police Scotland has not confirmed that the fire is being treated as suspicious.
However, detectives were at the scene on Saturday and a cordon was in place around an area which had been blackened by the blaze.
The head teacher arrived to assess the damage on Saturday afternoon.
Janitorial staff were also called out and there were discussions about what parts of the building would be usable when pupils arrive on Wednesday.
Two fire appliances attended after the alarm was raised and crews took around 40 minutes to get the incident under control.
It is understood the building was unoccupied at the time and nobody was injured.
The main building at Torbain Primary School was ravaged by fire during the summer of 1975.