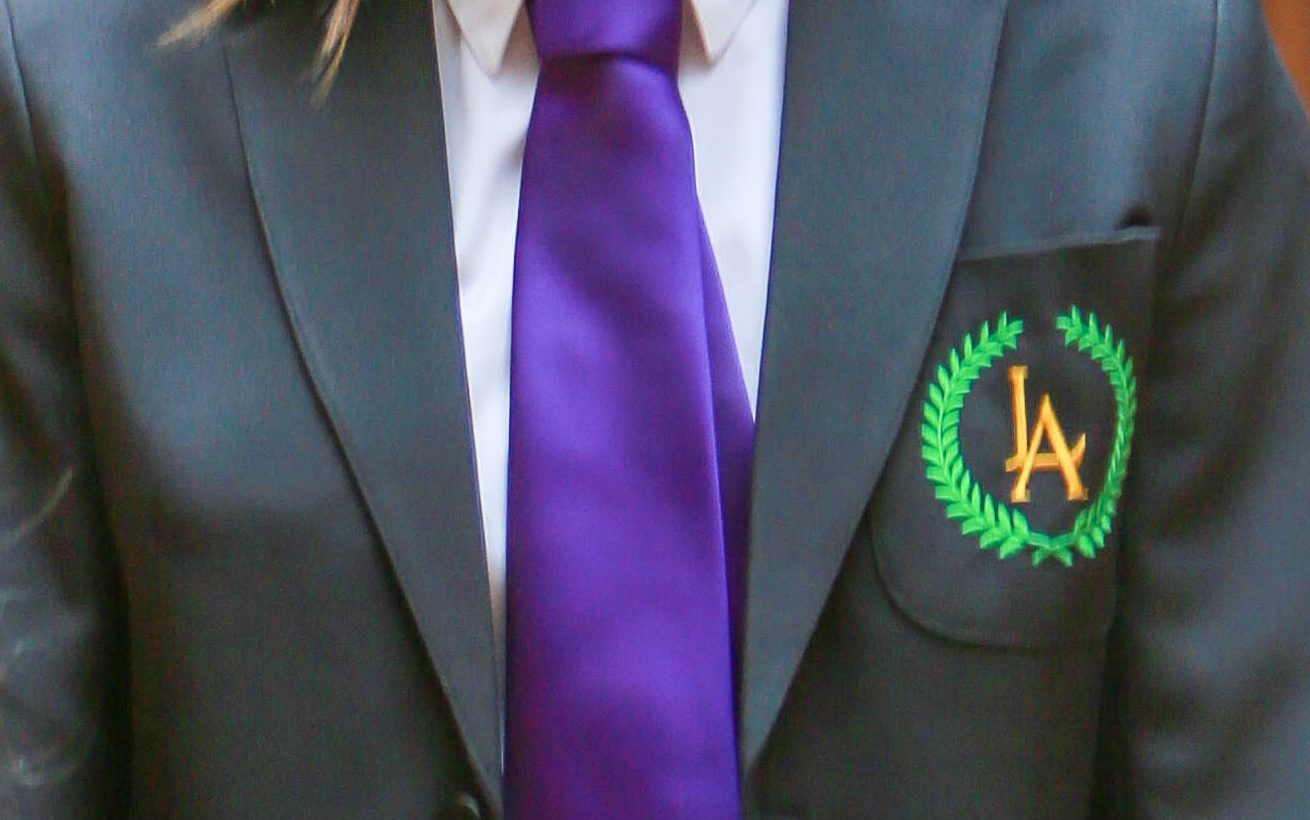 More should be done by councils to ensure school uniforms are affordable for all, it has been claimed, amid suggestions most local authority grants fall well short of what is needed.
With the new academic year starting across Courier country this week, the controversial issue has been highlighted by Fife councillor James Calder, who has called for Fife Council's SNP/Labour administration to review its school uniform grant scheme in light of figures from The Poverty Truth Commission.
Research from the campaign group revealed that Fife's grant of £55 remains below the Scottish average of £63.80 and well below what it considered to be a reasonable estimate of £129.50 — based on the cost of kitting out a child for school even when shopping at supermarkets and bargain stores.
Mr Calder has now called for the kingdom's education chiefs to look into the matter "as a matter of urgency".
"This is going to hit hard the finances of parents from the poorest backgrounds," he maintained.
"School uniforms should not be cripplingly expensive for anyone."
The 1980 Education Act specifies that local authorities must make provision for the clothing of pupils who would otherwise be unable to afford school wear, although the amount low-income parents can claim still varies massively across Scotland.
Dundee raised its school clothing grant to £81 across the board in time for session 2016/17, while Perth and Kinross offers £45 for primary pupils and £50 for secondary pupils.
Angus Council used to offer the lowest amount at just £20, although that was put up in recent years to £50.
But parents and carers of secondary school kids in West Lothian can receive up to £110 per child.
In response to the criticism levelled in Fife, Councillor Fay Sinclair, Fife's education and children's services convener, said: "Any parent knows that kitting children out to begin the new school year comes at a cost.
"For those on lower incomes it can be a huge strain on the family budget.
"However, our schools continually review their uniform policy with parents, and it is generally accepted that in the long run a school uniform can provide better value for money.
"Many schools already provide uniform banks where good quality, second hand uniforms are available and there are lots of low-cost options at supermarkets and elsewhere.
"Council officers are currently preparing a report on the 'Cost of the School Day' and we are working with schools to make sure that costs — uniform, equipment, trips etc — are affordable for all.
"We have also simplified the grants process, where many who are eligible will now automatically receive it, to make things much easier for families."
Rhona Cunningham, chief executive officer of Fife Gingerbread, which supports lone parents and vulnerable families across the region, acknowledged the figures but stressed that it would rather see the wider deep-rooted causes of poverty or low incomes tackled in the first place.
"Although we agree that there is a case for local authorities to do more to help those who cannot afford school uniforms, we would rather see the reasons why parents are in that position in the first place highlighted; poverty caused by low paying jobs, benefit caps, and unfair sanctions, coupled with the ever increasing cost of fuel and food," she said.
"Address these issues, help people out of poverty and they can take pride in providing a school uniform for their children without the need for a hand out."
Council criteria
To qualify for a school clothing grant in Fife, you must be in receipt of one of the following: income support; job seekers allowance (income-based); employment and support allowance (income-related); child tax credit only with annual income below £16,105; child tax credit and working tax credit with annual income below £6,420; support under Part VI of the Immigration and Asylum Act 1999; universal credit including those with a take home of pay of up to £610 per month; long-term incapacity benefit; widows allowance if not in full time employment; child tax credit and working tax credit with annual income below £16,105.
Angus Council's school clothing grant criteria suggests that parents and carers received any of the following may be entitled: income support; income-based job seeker's allowance; income-related employment support allowance; child tax credit and/or working tax credit and where your income is less than £16,105; support provided under the Immigration and Asylum Act 1999; universal credit where the monthly earned income does not exceed £610.
Perth and Kinross Council state that one application per academic year will be considered towards essential school clothing for children up to the age of 16 if you are receiving: income support, income-based job seeker's allowance, or any income-related element of employment support allowance.
And Dundee City Council's criteria say grants will be considered for those in receipt of: income support; job seekers allowance (income-based); employment and support allowance (income-related), universal credit; support under Part VI of the Immigration and Asylum Act 1999; housing benefit; council tax reduction or child tax credit with an income of less than £16,105.
£129.50 is a "reasonable" estimate, says anti-poverty group
The Child Poverty in Action Group recently carried out a 'Cost of the School Day' project to explore how costs relating to education impacted on children and young people from low-income households.
The group added up the total cost of buying base components of school uniform for a child using lower-end retail costs.
Blazer – £25
Winter coat – £20
School bag – £15
School shoes – £14
Trousers (two pairs) – £12
Shirt (for two) – £11
Trainers – £10
Polo shirt (for two) – £10
Tie – £5
Jumper – £4
PE kit – £3.50
TOTAL – £129.50
However, the group also pointed out that extra costs can include clothes being ripped or damaged, children growing during term time, washing costs, and the need for summer or winter clothing options depending on the weather.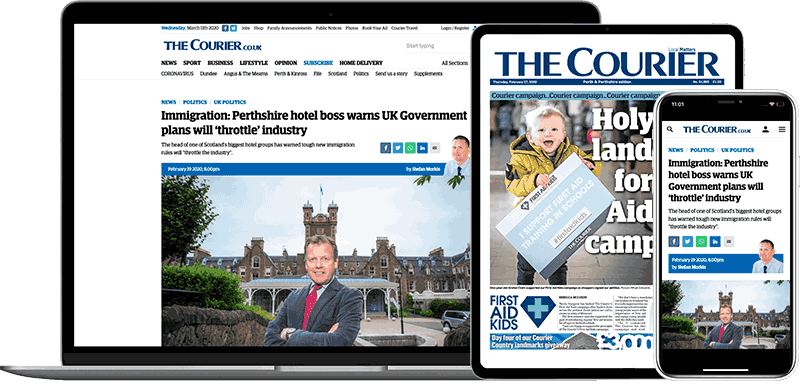 Help support quality local journalism … become a digital subscriber to The Courier
For as little as £5.99 a month you can access all of our content, including Premium articles.
Subscribe