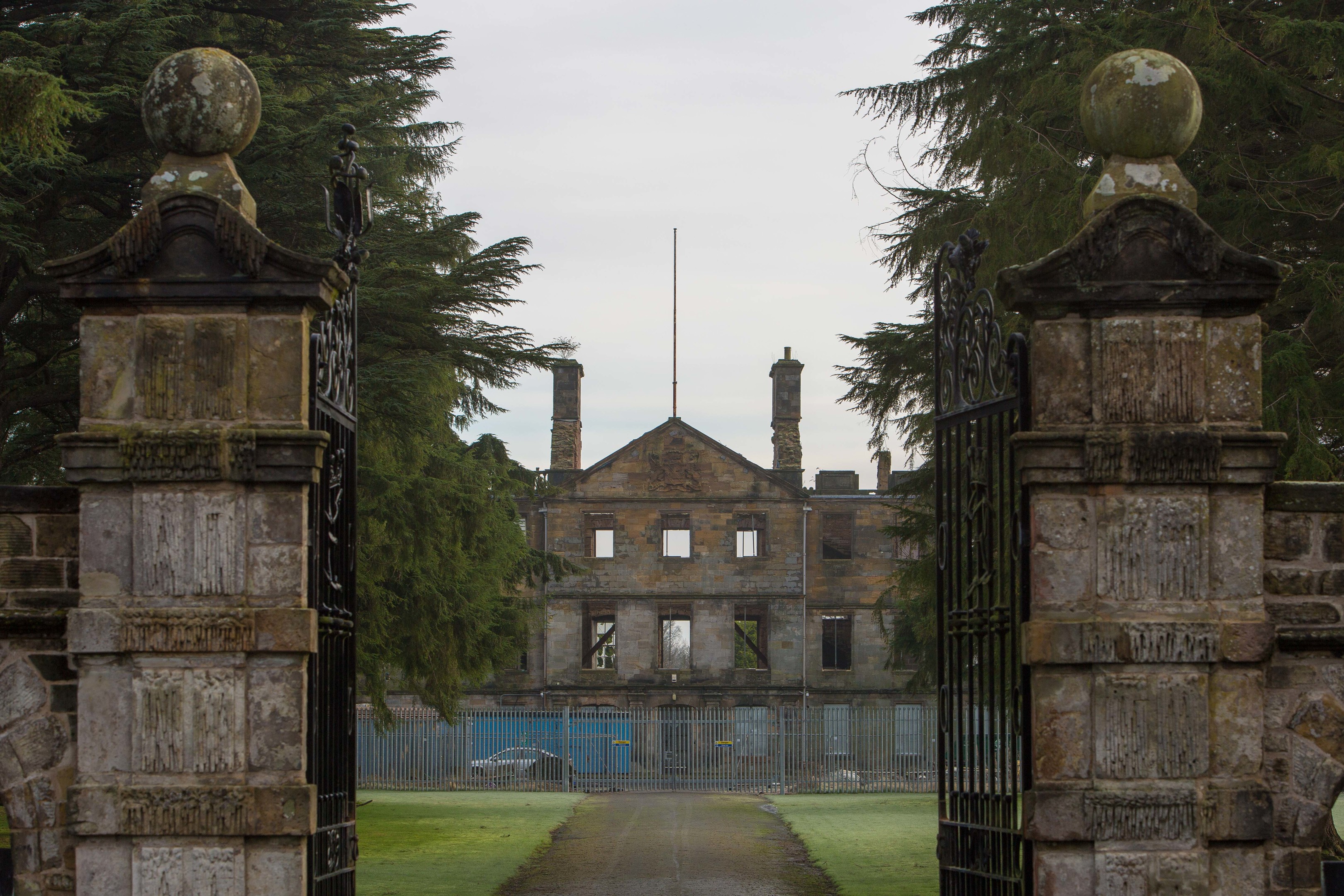 Campaigners for Leslie House are hoping to secure £35,000 in funding toward saving the crumbling Fife landmark.
The Friends of Leslie House group would like to see the A-listed ruined mansion house turned into a community hub.
And its chairwoman Mary Patrick said the funding would pay for consultants to carry out a feasibility study.
Ms Patrick said: "Friends of Leslie House now have a formal memorandum of association, a bank account and we are currently in the process of applying for funding to the tune of £35,000 to appoint an architectural consultant, via a tender process, who can undertake an options appraisal to assess the viability of turning Leslie House into a community hub.
"This is in line with the feedback we received from our community consultation process in which 91% of respondents from 420 people polled wish the building to be restored and used as a community resource."
Reduced to an empty shell following a fire in 2009, it is believed the historic Fife mansion would take an estimated £5 million to renovate.
Notable past residents of Leslie House include Noël, Countess of Rothes, who helped survivors of the Titanic disaster by taking the helm of a lifeboat.
Ms Patrick added: "At the end of the assessment, if the results indicates that the property can be restored and reused as a community hub, we will buy the property for £1 as the owner has previously indicted, and our business plan will inform the way forward regarding the sustainability of the project.
"Should the property be sold by the owner during that time, it will take a year to do the options appraisal, we will return the donor funds, or ask to have them transferred into our community common good fund."
The building's owner Sundial Properties is marketing the site, which has planning permission for 28 homes on the grounds.
A subsequent planning application has been lodged on behalf of Muir Homes to remove a requirement for Leslie House to be restored and converted before the final five plots are occupied.
Five objections have been received by Fife Council in response to the bid to remove the planning condition.
Objector Mr Graves said: "Muir Homes took on the new house development from Sundial knowing such a restriction existed.
"Sundial Properties have decided they no longer wish to refurbish Leslie House and it will therefore
not be possible for Muir Homes to sell five of the properties they plan to build."