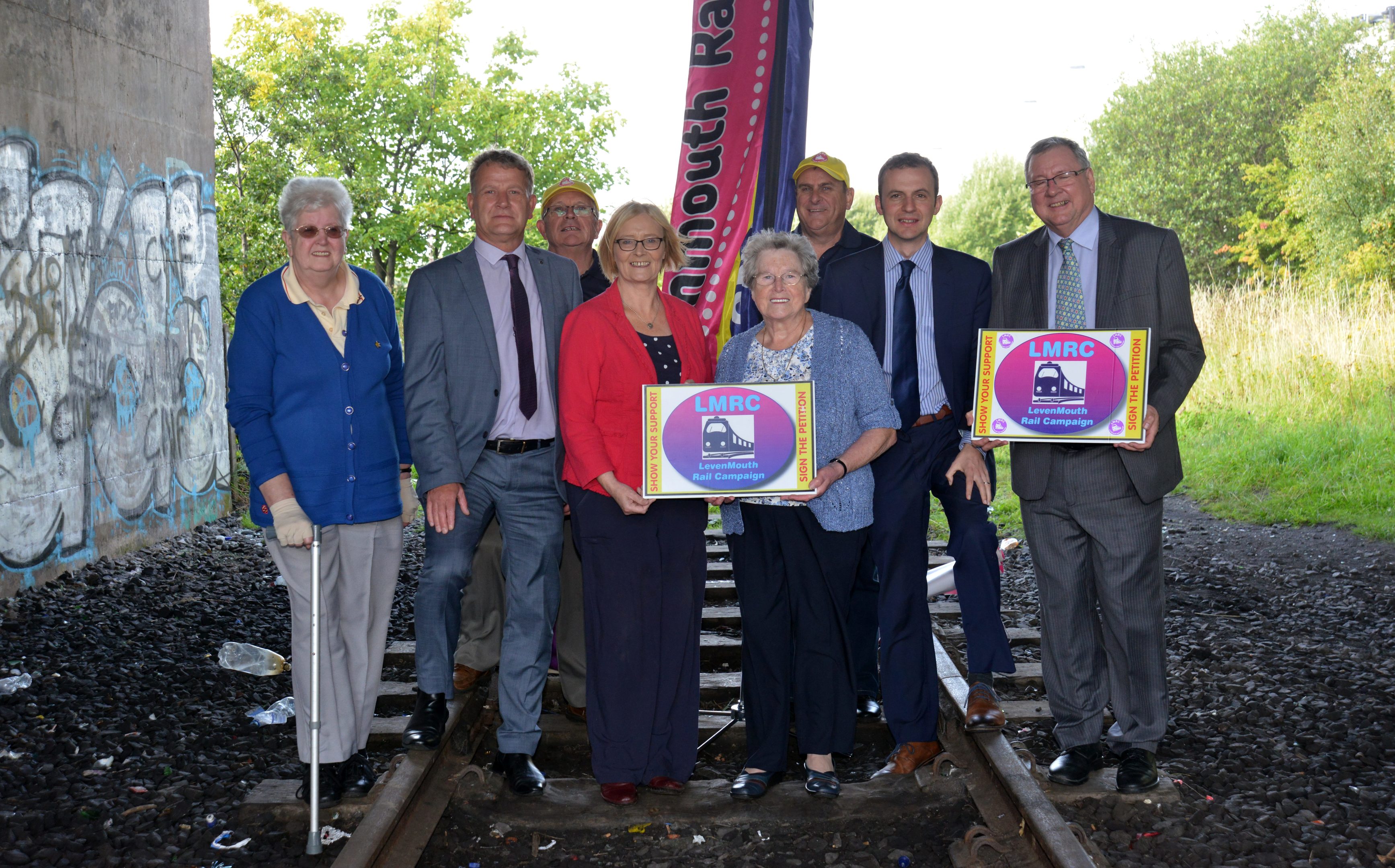 The Scottish Government should consider the Levenmouth rail link its number one priority for future investment, a key transport body has claimed.
The South East of Scotland Transport Partnership (Sestran) has hailed the potential to deliver a railway to Leven as a once in a generation opportunity to make lasting economic change.
The partnership's support has boosted campaigners who were outraged when the project was left out of the £1 billion Edinburgh City Deal.
Sestran is a statutory regional transport partnership encompassing eight local authorities, including Fife, which is working toward a more sustainable and efficient transport network.
In a letter to Transport Scotland, partnership director George Eckton said members fully supported the bid to reinstate the rail link between Leven and Thornton.
"It represents a once in a generation opportunity to deliver lasting economic change to deliver jobs, skills and opportunity to one of the most deprived communities in Fife," he said.
"The project represents an opportunity to deliver a step change in supporting investment and access to jobs locally and in major growth areas, including Dundee and Edinburgh, which remain beyond reach for people without ready access to transport."
He added that a sustainable transport link could turn around years of neglect which have left some communities within the 5% most deprived in Scotland.
"The area has already seen over £300 million of investment by businesses in the last few years and we support the delivery of an inclusive growth agenda for central Fife."
Mr Eckton has been invited to visit campaigners by Leven councillor Colin Davidson, who was recently elected vice chair of Sestran.
Levenmouth Rail Campaign (LMRC) secretary Allen Armstrong welcomed the partnership's support.
"We continue to be outraged and flabbergasted by the Edinburgh City Deal," he said.
"We can see Edinburgh from here across the water but it takes such a long time to get there by bus it's out of reach for most people in the Levenmouth area.
"We continue to be angry at claims toward balancing inequality with the country when actual decisions continue to defy that."