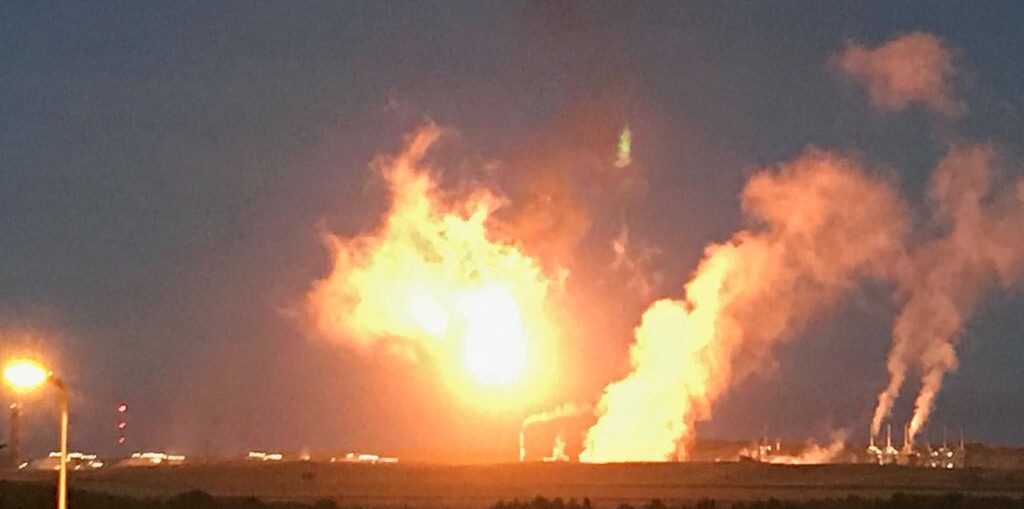 Full findings of an investigation into flaring at Fife Ethylene Plant will not be made public.
Environment agency SEPA is examining recent incidents of flaring and black smoke at the chemical plant at Mossmorran, which frightened people living nearby and prompted scores of complaints.
However, it has confirmed no report will be issued to avoid compromising any future action against the plant operators.
Mid Scotland and Fife MSP Alex Rowley said he was very disappointed that worried residents would not learn the circumstances of the breakdowns in June which led to two spells of flaring in quick succession.
Although those living near the ageing plant by Cowdenbeath are used to flaring, which is part of the safety process, concern is growing about the frequency, level of noise generated and pollutants being pumped into the air.
A loud rumbling sound likened to a jet engine alarmed neighbours during the latest episode and people claimed the walls of their homes vibrated.
Repeating his call for a wider independent review of the plant, Mr Rowley said: "We are not going to get a published report from SEPA, and that's not good enough.
"More than anything, we need transparency.
"Why is it there seem to be more incidents of flaring and what went wrong?
"SEPA was very clear that if there have been breaches of the operating permits then it will take appropriate action but it was equally clear that its remit does not extend to a wider investigation of the site.
"I believe we need a wider review that examines why these incidents are happening more frequently and what is the condition of this site."
Around 80 complaints were made during the nine days of flaring and the issuing of black smoke, which Exxon Mobil Chemical, which operates the plant with Shell UK, said lasted 27 minutes.
Mr Rowley and other complainers have been interviewed by SEPA about what they witnessed.
SEPA has already said that if permit conditions have been breached action against the operators could include a civil fine or criminal prosecution.
An agency spokesperson said: "A team of SEPA technical and enforcement specialists, who are not responsible for regulating the Mossmorran complex on a day-to-day basis, has been established and is carrying out a full investigation into the flaring that occurred at the Mossmorran petrochemical complex in June. "
He said the investigation would assess whether there had been any breaches by the operators and involve taking witness statements from them and members of the public.
The evidence gathering process will, he said, inform any future enforcement actions and it was "not appropriate for such information to be made available publicly".
He said: "We cannot, therefore, commit to publishing a report on the findings of our investigations as we believe that this could compromise potential future actions.
"SEPA gave a commitment at the Mossmorran Action Group meeting held in Lochgelly in July to provide updates on progress and this remains the case."
ExxonMobil Chemical previously pointed out that independent tests showed Mossmorran had no significant impact on air quality in local communities and met national and EU air quality objectives.
It also said the plant was maintained to the highest standards and it continued investment every year in the facilities.