A historic piece of Dunfermline's past has been revived.
Following a careful restoration project, visitors to the award-winning museum at the Carnegie Library can now observe the tick of the clock as the pendulum swings, the whirring of the fly fan and the soft chime of a Dunfermline made bell on the hour, every hour.
In 1745 — not a quarter to six but 272 years ago — the town council bought a new clock for Dunfermline Abbey tower.
Fast forward to 2009 and museum curator Lesley Botten suggested that the very same clock mechanism be incorporated into the displays planned for the new Dunfermline museum.
She said: "Staff at Pittencrieff House Museum told me that the Abbey tower clock had been rigged up to work when it was on display there in the 1980s.
"When I first saw the clock it was in a basement looking a bit sorry for itself — that's why I was so delighted when I saw and heard the clock working for the first time last week."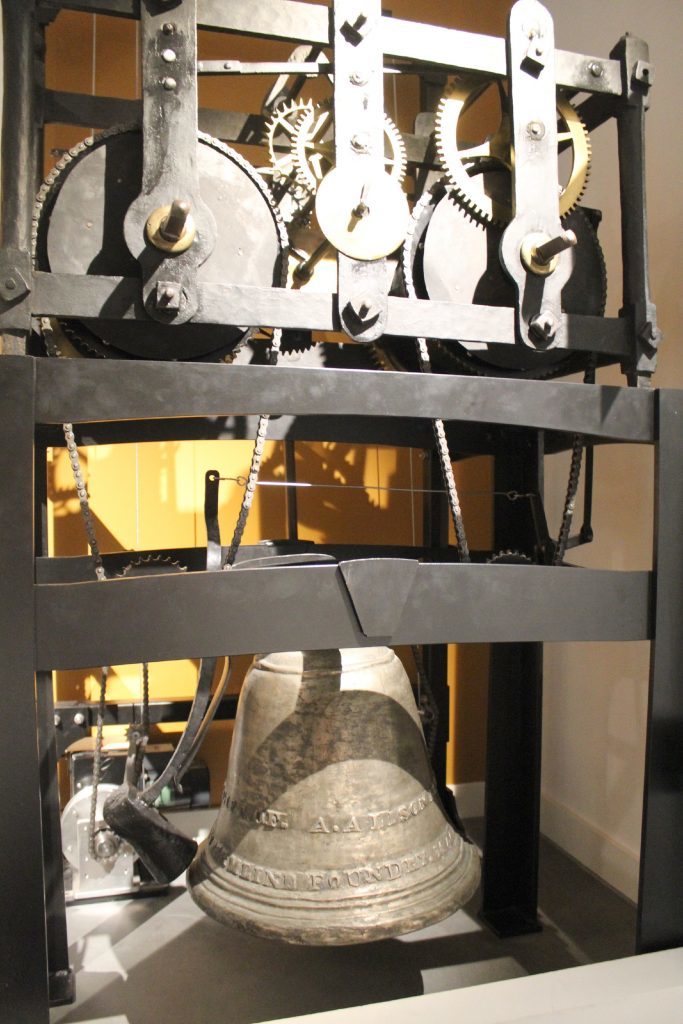 It is thanks to the Aurelius Charitable Trust, which gave a grant toward the restoration of the clock, that the chimes can ring out once again.
The Cumbria Clock Company has carried out the repairs, cleaned and repainted the clockwork machinery and fitted it with an electric motor to keep it running without the need for manual winding.
Meanwhile, Lesley has added a church bell originally from Carnock United Free Church so that once again the ancient clock's giant hammer strikes the bell that chimes out on the hour.
The bell from the Carnock church was gifted to the church by A Alison of Dunfermline Foundry in 1846.
The last restoration was undertaken by the then Lauder Technical College in 1968. The piece has been heralded as "an excellent example of Scottish turret clock horology" by the Cumbria Clock Company.