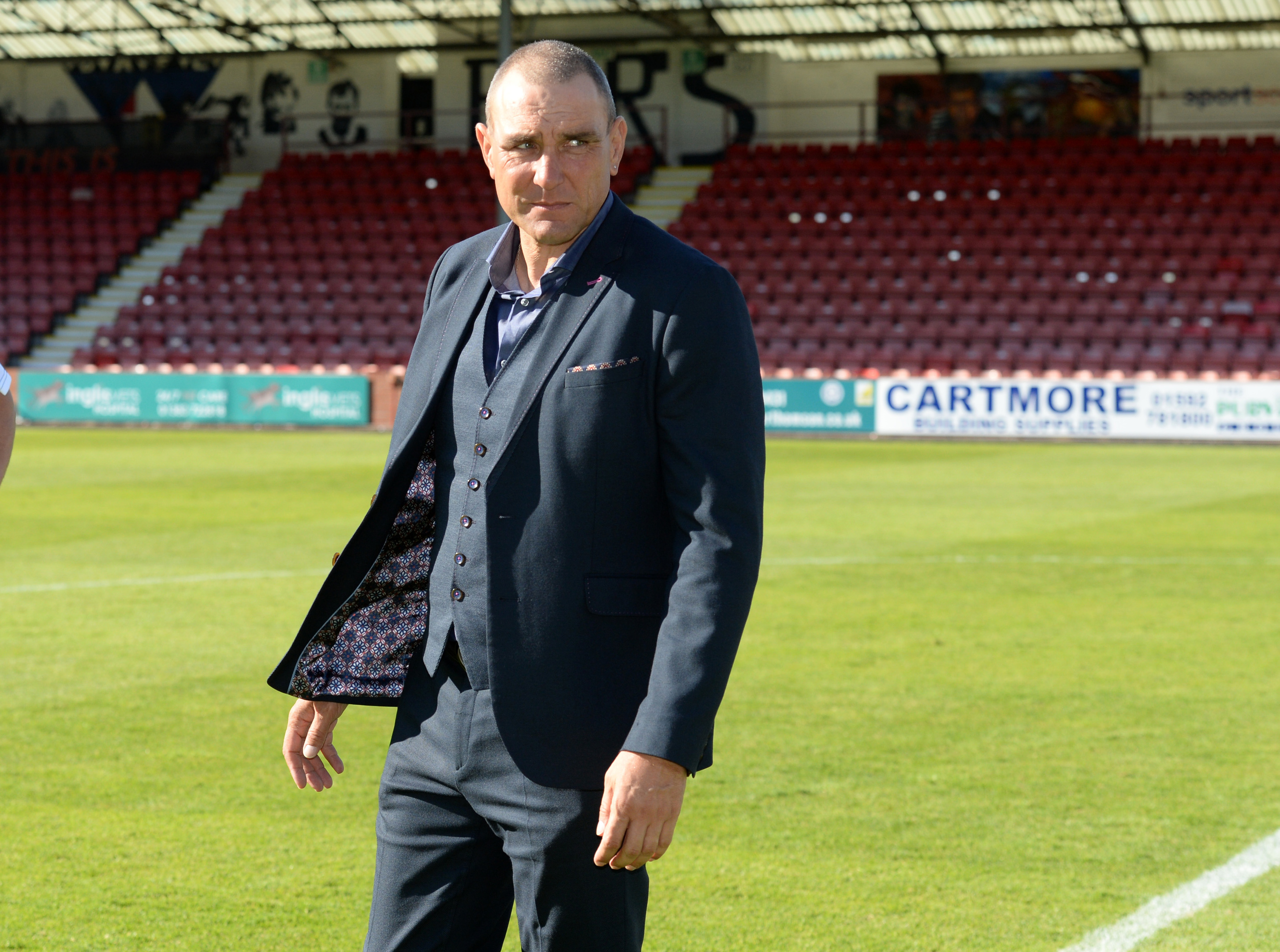 He was famously pictured squeezing Paul Gascoigne's private parts in what has become one of football's most iconic images.
But footballer-turned-Hollywood film star Vinnie Jones will be getting to grips with balls of a slightly different kind in Courier Country later this year.
The 52-year-old hardman will be playing at the Alfred Dunhill Links Championship at St Andrews, Carnoustie and Kingsbarns between October 5-8.
Jones said he was "so proud" to have received his invitation to play in the pro-am which has been held annually on the PGA Tour since 2001.
Since the event's launch, high-profile personalities from the worlds of sport and entertainment have taken part, including the likes of Samuel L Jackson, Hugh Grant, Jamie Dornan and Michael Douglas.
Football stars Sir Bobby Charlton, Gary Lineker and Ruud Gullit, and other sporting greats — including Nigel Mansell, Ian Botham, Michael Ballack and Boris Becker — have also participated down the years, as well as the majority of golf's biggest names.
Jones, who played for Wimbledon, Chelsea and Leeds, first took up golf during his football days but only started taking it seriously after moving to Hollywood to become a movie star.
He manages to play golf every day at his two clubs at Lakeside in Los Angeles and Plantation in Palm Springs when he is not working on a movie set.
Jones got his handicap down to five at one stage and takes his putter everywhere and will putt on the carpet when sitting in a waiting room or in reception.
He said: "My regular golfing buddies include Andy Garcia, who also loves puffing on a cigar while playing, and Joe Pesci.
"There are similarities with golf and acting.
"With golf, you're on your own.
"You can't blame anyone if things go wrong.
"Same in acting.
"Only you can learn your lines."
Jones said he does enjoy playing in pro-ams where "the crowds make you concentrate a bit more".
The Hollywood star was so proud of the moment he grabbed Gascoigne's testicles that he commissioned a giant oil painting of the incident as a memento.
The Lock, Stock and Two Smoking Barrels actor, who was playing for Wimbledon, pinched Gazza's private parts during a game against Newcastle.
The shot, which shows a young Gazza grimacing, has become one of the most iconic images in English football history since it was taken in 1988.
The oil painting now hangs the hallway of Jones' Hollywood mansion.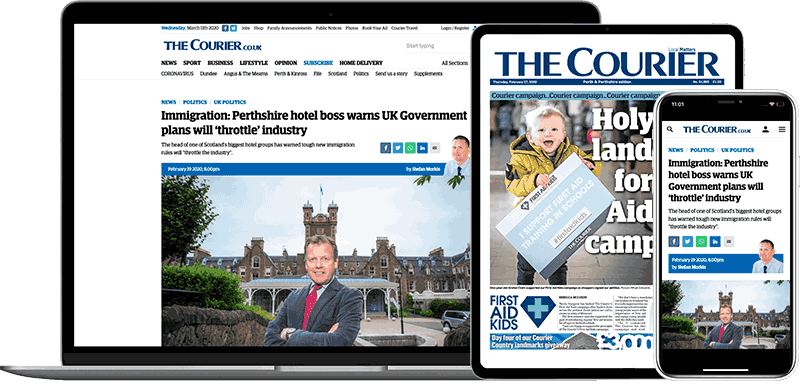 Help support quality local journalism … become a digital subscriber to The Courier
For as little as £5.99 a month you can access all of our content, including Premium articles.
Subscribe