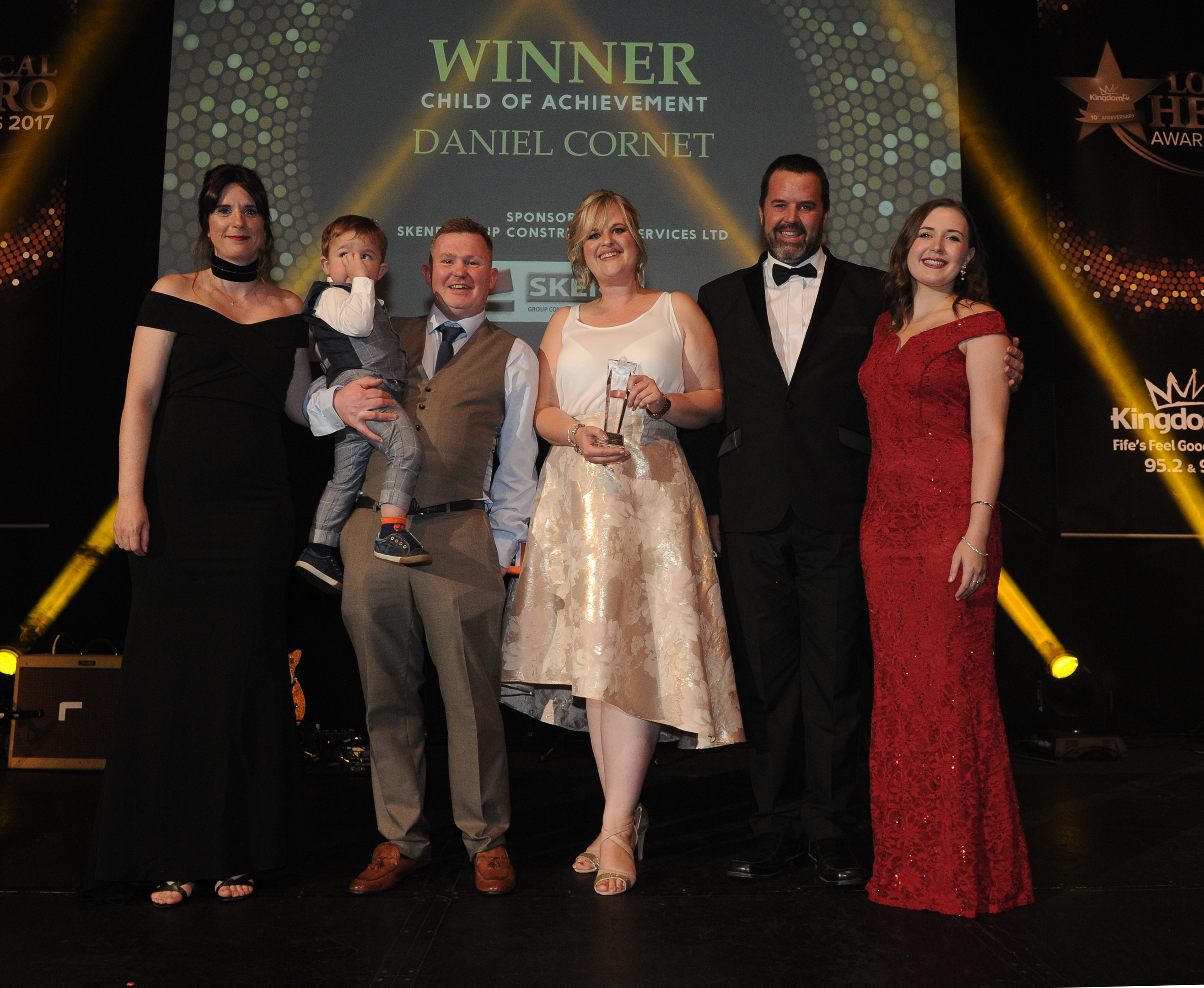 With the world the way it appears to be these days, one could be forgiven for having a constant sense of foreboding, or even an air of doom and gloom.
But now and again life will throw something your way that restores your faith in humanity, and I'm glad to say I experienced one such life affirming evening on Friday.
The Courier is one of the sponsors of the Kingdom FM Local Hero Awards, so I was fortunate enough to go along to the annual ceremony which celebrates the contribution of individuals, organisations and schools to communities across Fife.
And it's fair to say that, amid all the negativity around at the moment, everyone went home feeling that little bit more positive.
Yes, those who took home the awards were well-deserving in their own right, but even those who were classed as runners-up were winners on the night.
And when you think that there were thousands of other nominees who didn't make the shortlists, it's clear that there are a host of unsung heroes out there across Fife who we should all perhaps shout a bit more about from time to time.
I'll highlight just one of the categories which stood out for me – the Child of Achievement Award.
It was won by a lovely wee guy called Daniel Cornet, who was born with chronic kidney disease and end stage 5 renal failure.
Kingdom FM Awards 2017: Fife's local heroes lauded at glitzy ceremony
Despite enduring 10 hours of analysis every night, the three-year-old is one of the youngest ambassadors for the Live Life Give Life 'Little Lifesavers' campaign, which encourages people to donate organs, and shares his story on social media through 'Daniel's Diary'.
But the stories behind the other two nominees also tugged on the heart strings.
Kayla Bird, 7, from Glenrothes, suffers from cerebral palsy and although she was born 10 weeks early after suffering a stroke in the womb, she has remarkably defied the odds and has learned to walk.
Similarly, you've got little Ava Stark, who captured the hearts of thousands when her battle with inherited bone marrow failure was shared via social media. She's now started nursery and incredibly is to become the face of the Anthony Nolan donor campaign. What a pretty, happy, smiley face that is sure to be.
These kids, these families, have gone through more than most, so to see them get some recognition on Friday night was simply superb.
And then you've got guys like Neighbour of the Year winner Jack Henderson, who owns the Lomond Tavern and gifts every OAP in the village a meal at Christmas alongside a hamper of food and drinks.
The man was so neighbourly he even suggested everybody come back to his pub after Friday's ceremony to continue the celebrations.
Nights like Friday provided me with a much-needed tonic – and I'm not just talking about the stuff that goes with gin.