The question of how to make a notorious Fife quarry safe split opinion at a public meeting called by the Action for Prestonhill campaign group.
Around 30 people turned up to the event in Inverkeithing High School to discuss the future of the flooded Prestonhill Quarry, which has claimed three lives in the past three years.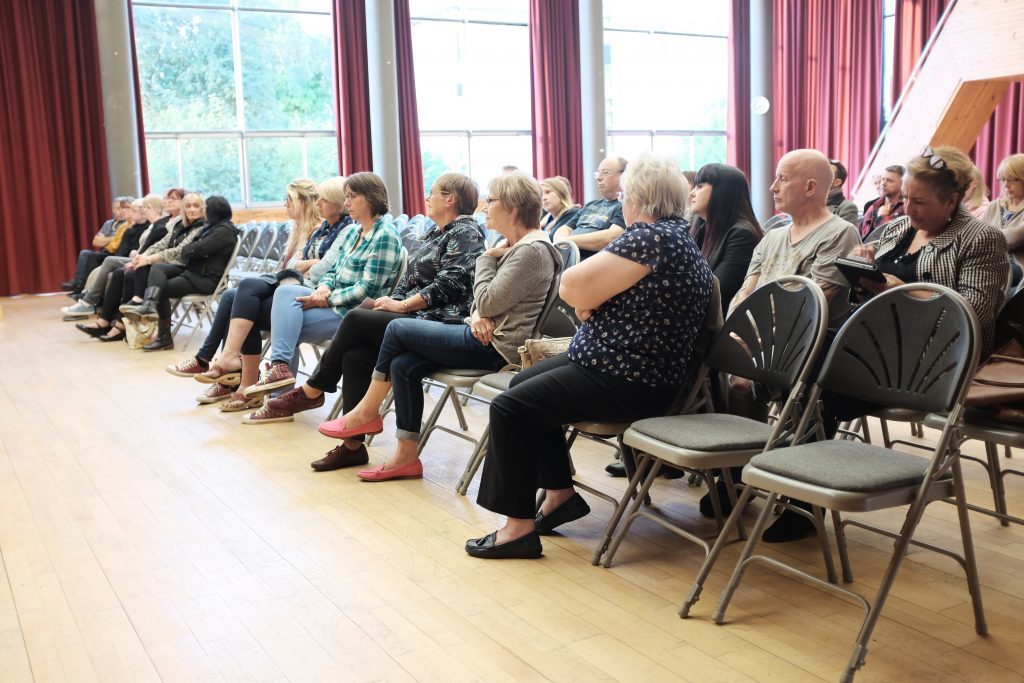 There were passionate calls for the quarry to be drained, including from Jordan Reilly, the best friend of Cameron Lancaster, who died at the site in 2014, aged just 18.
Mr Reilly said: "I feel it needs to be drained. It's the only solution in the short term.
"The main thing right now is to focus on getting the water out."
Cameron's mother Gillian Barclay is leading Action for Prestonhill along with Kevin O'Neil, whose brother died at the quarry in 1973.
Mr O'Neil, who suffers from continuing ill health, could not attend because he was in hospital.
A local resident who can remember the tragedy 44 years ago said the pit was drained at the time.
She said: "It actually did prevent more deaths to the extent that it was only when the quarry filled up again that more deaths happened."
Prestonhill is a popular site with local residents and there is opposition among some in the community to development driven by housebuilding.
But Matthew Darroch, a quarry owner from Glasgow, said a housing development was the only way to secure funding to make Prestonhill safe.
Ms Barclay said: "I know that housing may seem like anathema to some people but without someone having eyes on it all days of the week, I think it will never be safe."
Attending the meeting were local MP Douglas Chapman, Fife MSPs Alex Rowley and Mark Ruskell, and Councillor David Barratt.
The event was chaired by Mike Avril who leads Water Safety Scotland.
Efforts to secure Prestonhill Quarry have been hampered by the former owners going into receivership.
Fife Council put up fences, which have been vandalised, and was unable to recoup the cost after court proceedings were dropped by the Procurator Fiscal.
A consortium is now trying to take over ownership of the quarry and there are plans being drawn up for a diving centre.
Mr Rowley said there should be legal recourse for landowners who fail to make sites safe and that he would be pursuing the matter with the justice secretary.
Politicians were asked why a similar project to the Edinburgh International Climbing Arena in Ratho had not been considered.
Ms Barclay said schemes such as the EICC and the Eden Project in Cornwall were examples of "creative ways that quarries can be used."
She added: "I'm really keen to get people's views on board and get action locally."