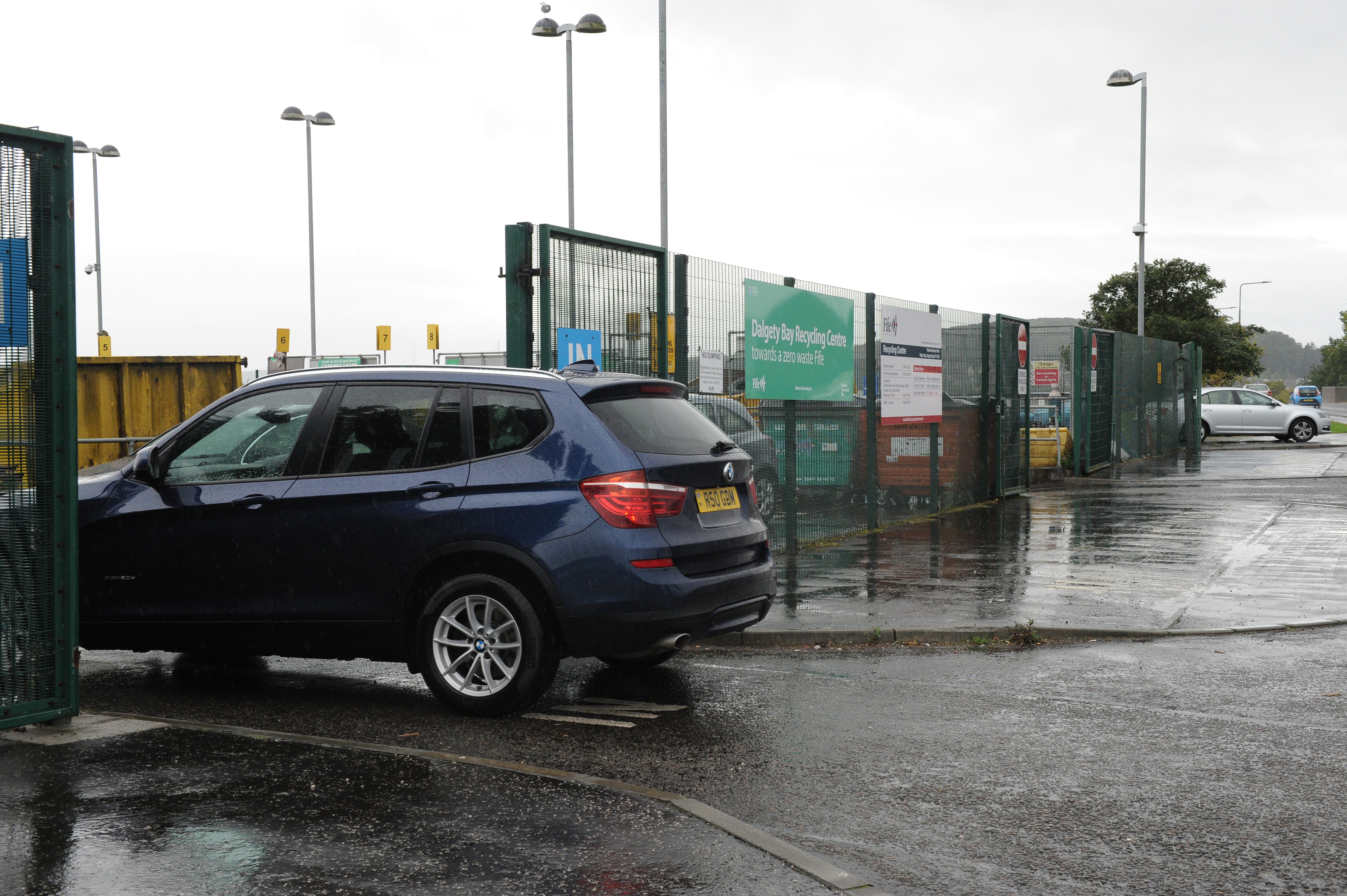 A Fife recycling centre was forced to reject new waste after careless parking prevented lorries from leaving the site.
Visitors to the Dalgety Bay Recycling Centre were told the facility was no longer accepting electrical items because cars were blocking access routes outside the Ridge Way site.
While cars were still able to access the yard on Wednesday, the lorry required to remove the waste container could not do so because of congestion at the exit to the complex.
While much of the centre was able to operate as normal, the container for electronic goods was sealed off and will now be uplifted today.
With the route having historically experienced parking problems, local councillor Dave Dempsey said tough measures are needed to keep the recycling centre operating properly.
Asked if he felt that wardens were required to bring the situation under control, he said: "Absolutely, we have already passed the time for tougher measures.
"The answer is to actually make sure that the people at the depot have the phone number for the wardens.
"If there is an obstruction to the recycling centre there is also an argument for calling the police."
It is not the first time that recycling at the Ridge Way site has been compromised by poor parking.
Earlier this year, local councillors heard chaos surrounding access routes was creating headaches for drivers attempting to leave the yard.
Councillors agreed to promote a Traffic Regulation Order (TRO) imposing waiting and loading restrictions on drivers in a bid to keep traffic flowing.
Confirming that electrical goods would be accepted once again from today, Margo Almond, operations officer at Fife Council, said: "There was an issue regarding access on Wednesday at the recycling facility.
"The next available pick up will be Friday and we will be accepting electrical goods again.
"We are looking into the issue of access for vehicles using that site."