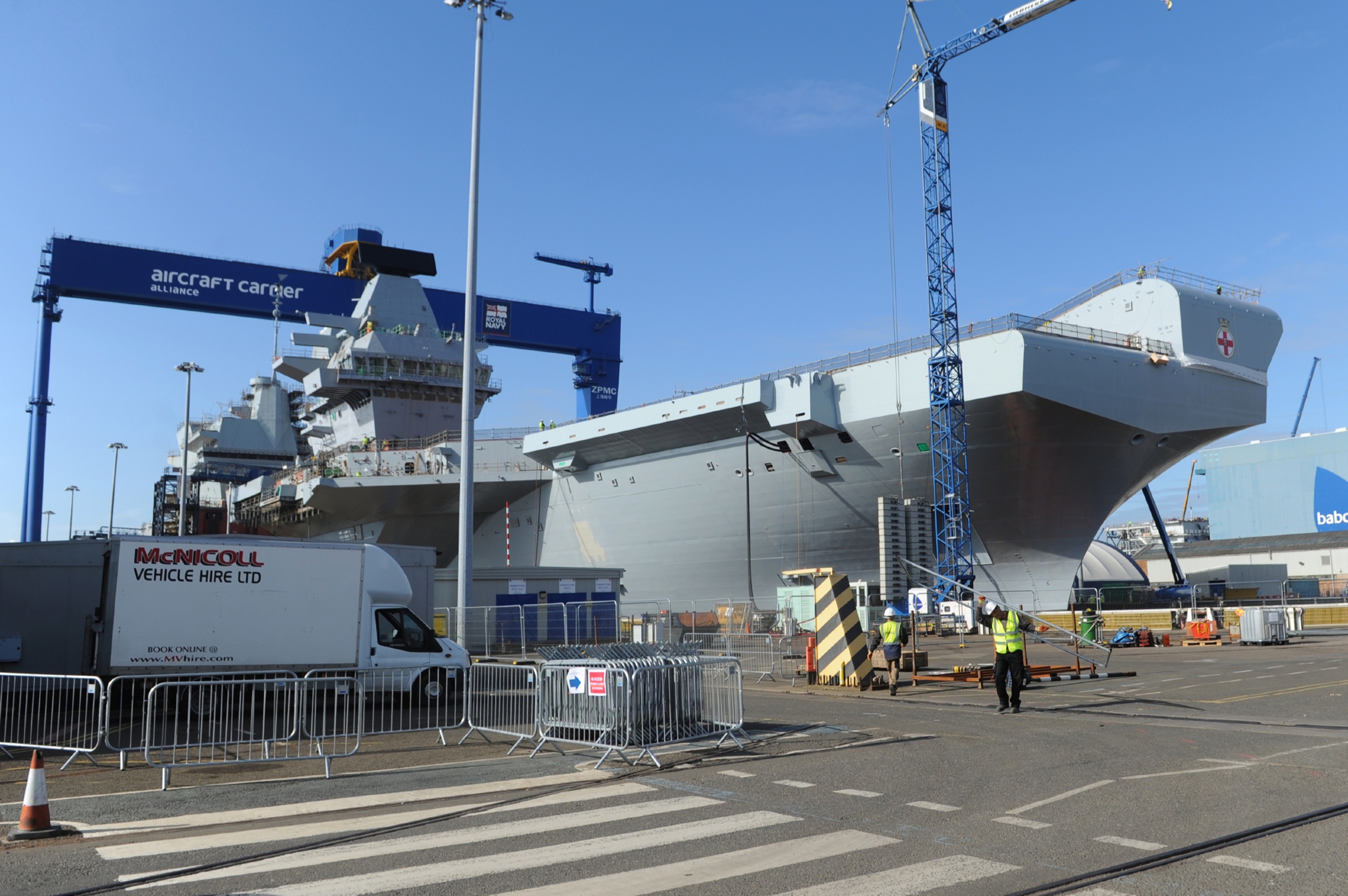 The Duke and Duchess of Rothesay will arrive in Fife on Friday to formally name the second of the Royal Navy's new aircraft carriers.
Rosyth dockyard is a hive of activity as final preparations are made ahead of the naming of HMS Prince of Wales.
The Duchess will smash a bottle of bubbly over the hull of the £3 billion vessel in her capacity as the ship's sponsor.
The ceremony, a naval tradition dating back thousands of years, will combine a celebration of the new carrier and a solemn blessing.
After the formalities, the royal couple are expected to meet with the ship's company, constructions workers, and their families.
Though still under construction, the vessel is expected to undertake sea trials in 2019 and enter service in 2023.
Earlier this year, Prince of Wales' sister ship HMS Queen Elizabeth departed Rosyth and is now berthed at her home port of Portsmouth.