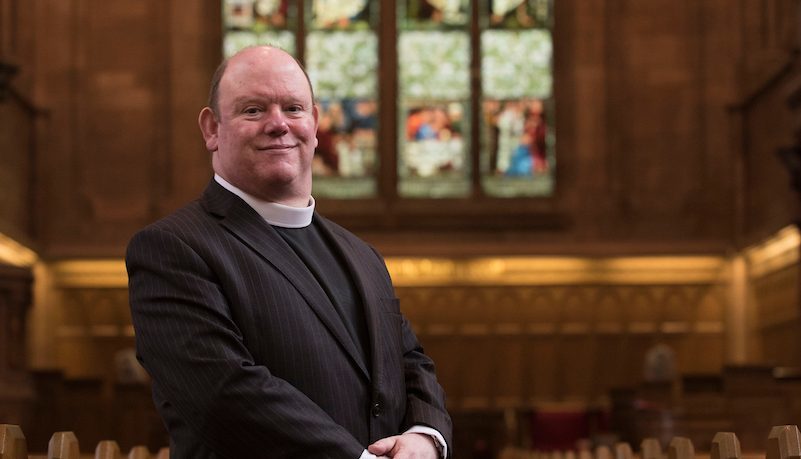 The Moderator of the General Assembly of the Church of Scotland will embark on a 10-day visit to north east Fife on Saturday.
It is a homecoming for Right Rev Dr Derek Browning as his first charge as a parish minister was in Cupar and he is a graduate of the University of St Andrews.
A guest of the Presbytery of St Andrews, his schedule will provide him with an insight into the broad range of work undertaken by local congregations.
Dr Browning is visiting East Neuk Foodbank in Anstruther, a project supported by the Kirk, Leuchars Primary, and will even take a trip on a lifeboat.
He said: "My first ministry was in Cupar and it will be a delight to return to the place where it all began for me.
"I am looking forward to visiting the University of St Andrews, Kettle Produce, Waid Academy, Leuchars Army Station and the RNLI Station at Anstruther.
"North east Fife is a diverse community with lots of imaginative projects, many of which are supported by the local church. It will be good to celebrate this diversity."
St Andrews Presbytery stretches from Auchtermuchty to the East Neuk and includes Falkland as well as St Andrews itself.
Deputy Presbytery Clerk Catherine Wilson said she and her colleagues were "delighted" to be hosting Dr Browning.
She added that it was a special visit due to his close ties to the area.
Ms Wilson said: "He studied divinity at St Mary's College, University of St Andrews, and his first charge was Cupar Old Parish Church where the service on Sunday will take place".
"Dr Browning was also instrumental in setting up K2, a local programme which supports religious outreach workers in schools.
"He is also one of the founders of The Lighthouse, a Christian bookshop and coffee shop in Cupar, which has just had a major refurbishment of its exterior to celebrate its 30th anniversary.
"It will be blessed by the Moderator.
"It is nine years since we have had a presbytery visit from a Moderator of the General Assembly so this is quite something for us."
Ms Wilson said it was an "exciting time".
"We are currently implementing new ideas and forms of ministry to facilitate for outreach and mission in groups of churches," she added.