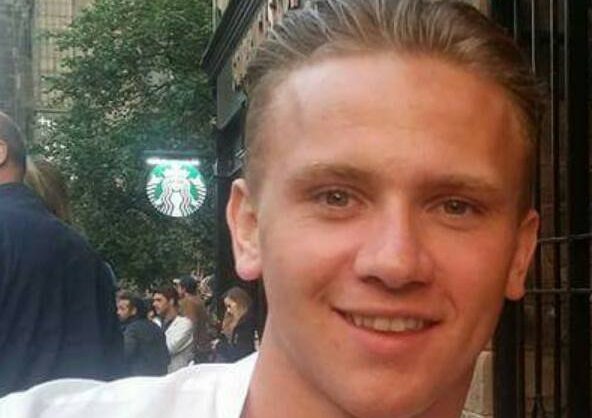 How would you cope if a person you loved walked out of the front door one day and never returned? How you feel if somebody who was a part of your daily life vanished without trace?
Would you be inconsolable, crying your eyes out? Maybe you would respond with anger, enraged by a need for answers or a sense of justice?
Now think as to how you would react if a reporter such as myself sat down in front of you and asked you to tell me how you felt?
While such tragic situations are relatively rare, as reporters in Fife we have sadly become all too accustomed to speaking to families desperately seeking missing loved ones.
September 23 will mark the first anniversary of Fife airman Corrie McKeague's disappearance following a night out in the English town of Bury St Edmunds.
The past 12 months have clearly been heartbreaking for the 23 year-old's family, but in spite of their anguish they continue to answer questions from media, a hugely daunting task for anyone.
Another Fife case that has made headlines around the country in recent years is that of Allan Bryant Jr.
Missing following a night out in Glenrothes in November 2013, his family have utilised the written press, social media and television to keep their fight for answers in the limelight.
Just last week the family made news once again after complaints made about the investigation into the disappearance of their son were upheld by a police watchdog and again I spoke to Allan's father, Allan Sr.
I got to know the family in recent years and am inspired by how welcoming and honest they are to me every time we speak, clearly under very distressing circumstances.
As reporters we tread the difficult line of speaking to heartbroken families, trying our best to convey their grief without intruding upon it too much.
I won't lie, it is one of the toughest parts of our job and despite the common perceptions of news reporters I can assure you that nobody comes into this line of work to write such stories.
But while it is tricky for us, the bravery of those family members who open their front doors and answer our questions should never be forgotten.
Maybe it is cathartic or simply a way to channel grief? Maybe it is simply a case of keeping their loved ones in the public eye? But as we listen to their stories and share in their heartache, we should also be inspired by those people that find strength in the darkest of times.