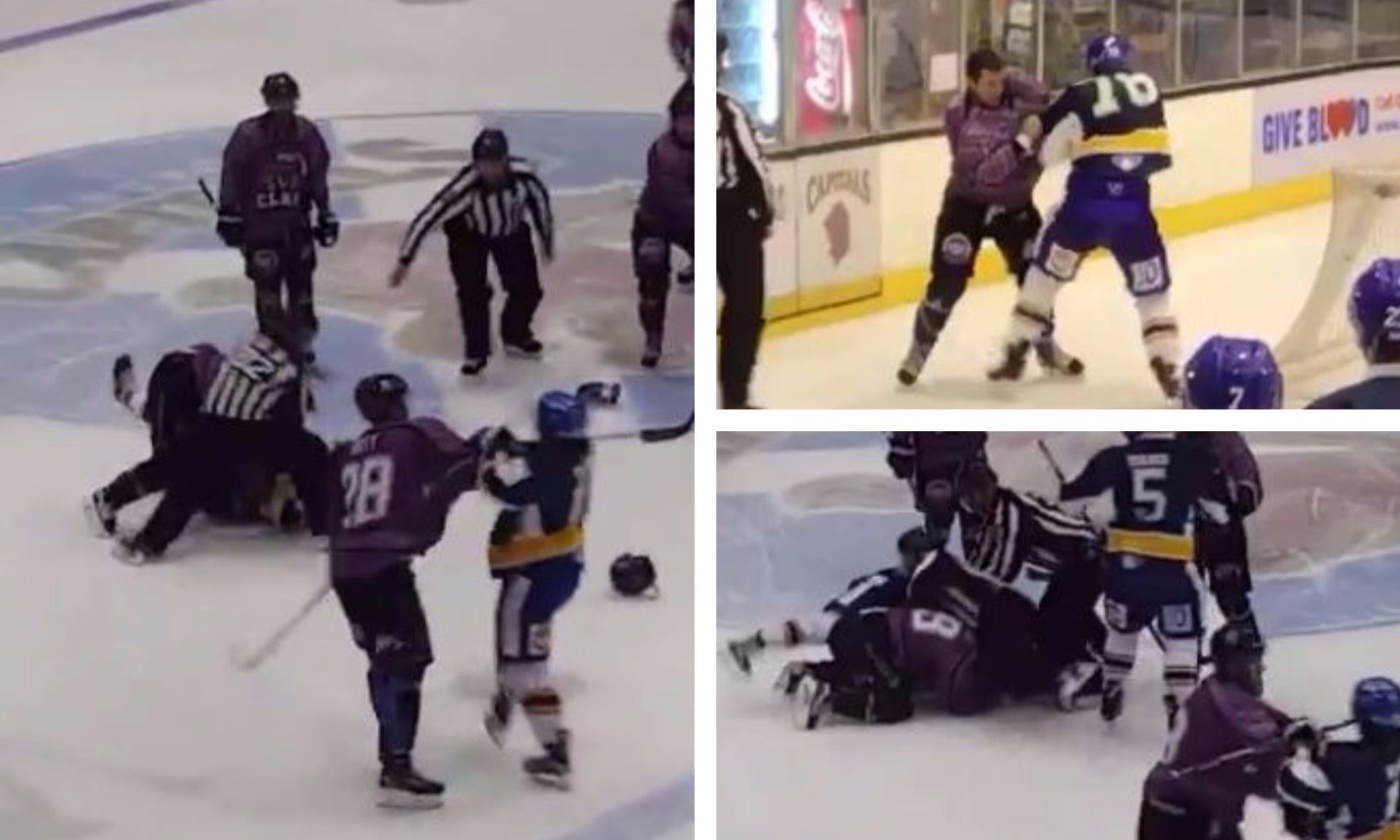 Footage showing a series of brutal scraps between players in two of Scotland's top ice hockey teams has gone viral online.
Stars from Elite Ice Hockey League sides the Fife Flyers and Glasgow's Braehead Clan were involved in three big fights during Sunday's clash.
Video clips from the brawls were captured by the Edinburgh Capitals Supporters Club (@EdCapsSC) and posted to Twitter.
The Flyers and the Clan met for the first ever Elite Scottish Cup at Murrayfield Ice Rink, which the latter club won 3-1.
Some more footage from tonight's inaugural Ice Hockey Scottish cup final!! pic.twitter.com/3Ee5z3bhFj

— Ed Caps Supporters (@EdCapsSC) September 10, 2017
Though technically illegal in the sport, fighting has been an accepted part of ice hockey for a century.
A brawl can only take place during a game if both players agree to it, however things have been known to get out of hand in the past.
@EIHL_fights fight between clan and flyers pic.twitter.com/kwphJ1FlJI

— Leanne McOmish (@LeanneMcOmish) September 10, 2017
Ice hockey players known as enforcers, or "goons", have long been a part of the sport.
They are put on the ice by coaches to protect more skilled players or to counter those who intentionally irritate the opposition – known as agitators or "pests".
Referees will only step in when a player is at risk of being seriously hurt during a scrap.
In the NHL when the fight concludes players are sin-binned for five minutes.
Cescon goes for it! This @BraeheadClan game rocks! @EIHL_fights #purplearmy ? pic.twitter.com/DVmI9mNHqT

— danniiwalker (@danniiwalker) September 10, 2017
These Youtube videos show some of the most legendary brawls from recent NHL history.
This encounter between rivals the New York Rangers and the New Jersey Devils began with a huge fight involving every player in 2012.
This match between the New York Islanders and the Pittsburgh Penguins earned the nickname "fight night".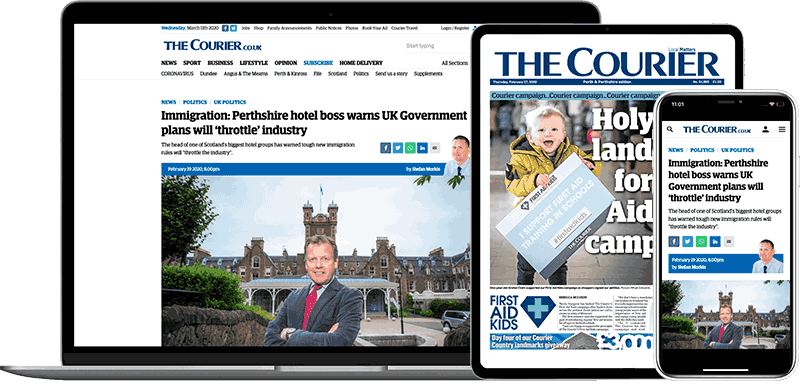 Help support quality local journalism … become a digital subscriber to The Courier
For as little as £5.99 a month you can access all of our content, including Premium articles.
Subscribe