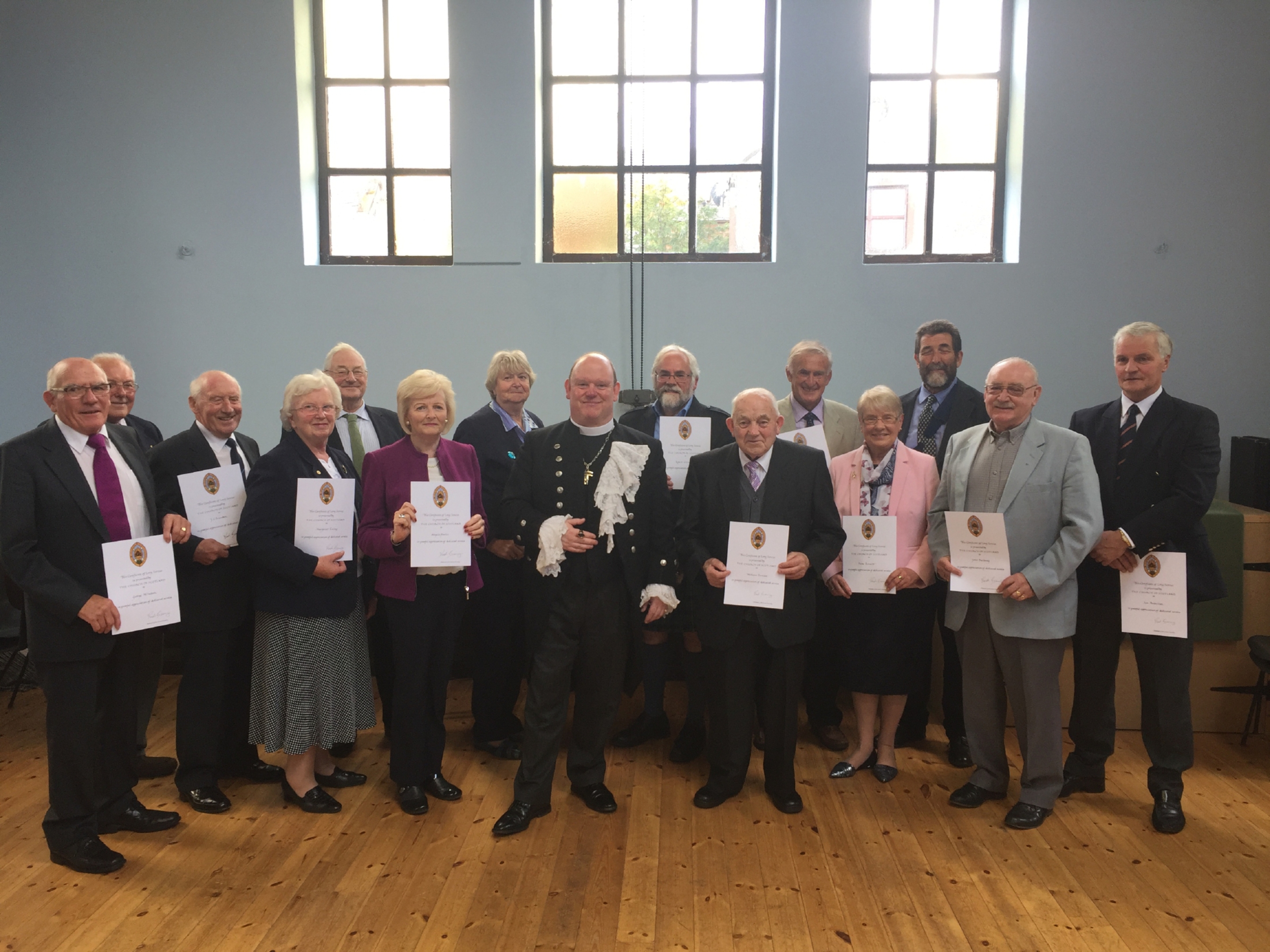 Church of Scotland Elders in north-east Fife have been commended for clocking up 3,073 years of service between them.
The astonishing number eclipses the length of time Christianity has existed in the world – 1,984 years.
Right Rev Dr Derek Browning, Moderator of the General Assembly of the Church of Scotland, handed out long-service awards certificates to 83 men and woman who serve St Andrews Presbytery.
They have dedicated an average of 37 years each to the Kirk.
Dr Browning described the dedication of people within St Andrews Presbytery as "astonishing and humbling".
"Women and men who have given so much of their time and talents to keep their churches functioning through visiting, resourcing and deciding is something that we must never take for granted," he said.
"Not all elders, and certainly not all ministers and deacons, are plaster cast saints.
"But each of us in our own way have opportunity as ordained people to serve Christ's Church.
"To all who have given such long service, two simple words: "Thank you."
The presentations were made to people from across the Presbytery area during a service at Cupar Old Parish Church last week and St Monans Parish Church on Sunday.
Church members who are elders, organists or have a long-term role with a church qualify after at least thirty years of continuous service.
Sunday school teachers and bible class leaders have to complete at least twenty one years.
Deputy Presbytery Clerk Catherine Wilson said it was an "amazing" number.
"It's a huge commitment and it speaks volumes for their faith and their enthusiastic dedication to their local church", she added.
The Moderator's 10-day visit to St Andrews Presbytery has included stops at Waid Academy, Leuchars Army Station, and the Lighthouse Christian bookshop and cafe in Cupar.
Dr Browning, who has extensive ties to the area, also visited East Neuk Foodbank.
The charity has handed out 3,000 food parcels since 2013 and was started by Anstruther Church, now known as St Ayle.