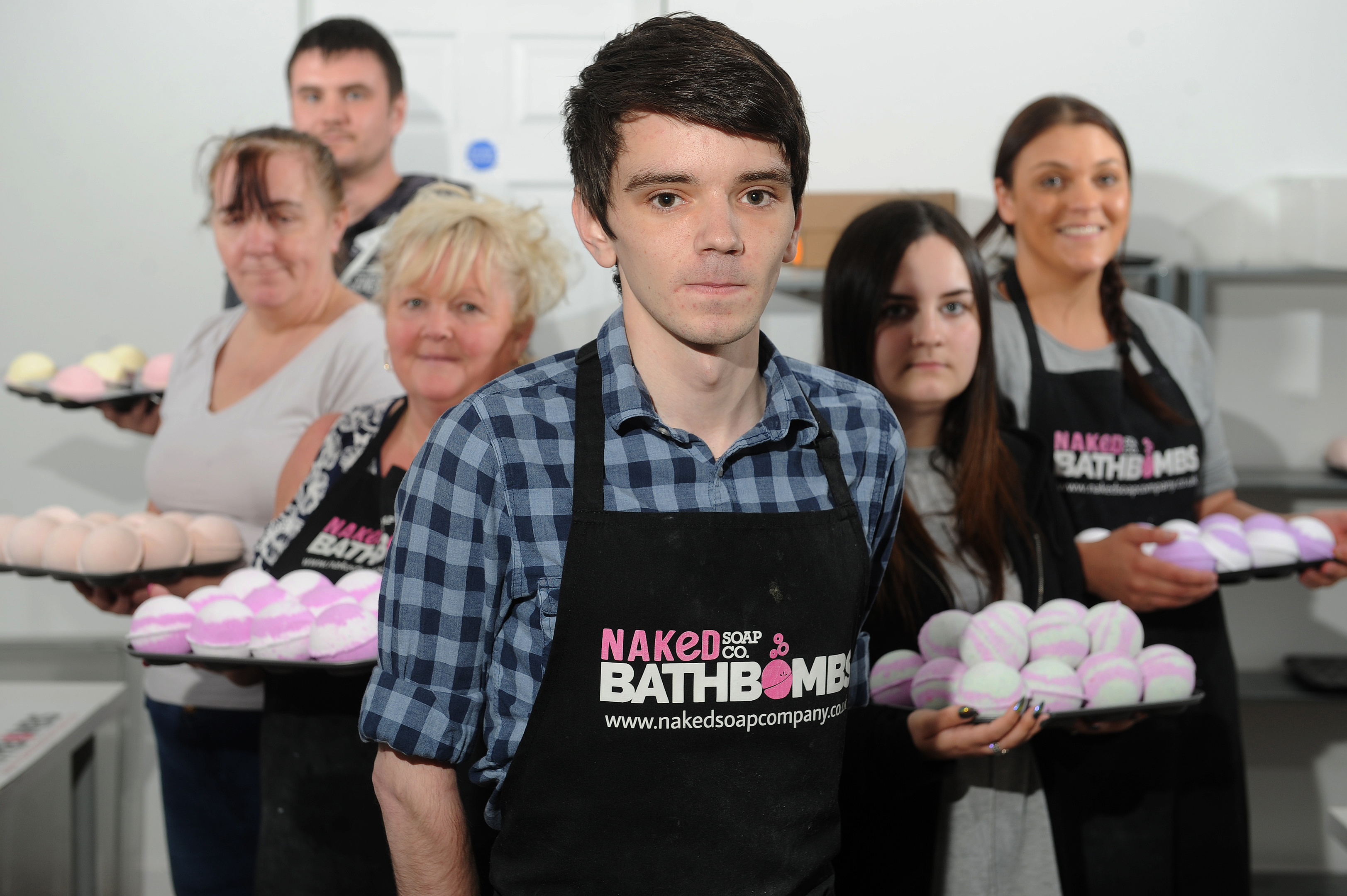 A tiny Fife firm faces a legal battle with cosmetics giant L'Oreal over the use of the work "naked" in its name.
The Naked Soap Company, based at Hillend Industrial Park in Dalgety Bay, could have its trade mark application blocked by the Paris-based firm, which is the world's largest cosmetics company.
Its owner, Gary Lee Rushforth, who started the business with just £50, said it was a David and Goliath battle which he is prepared to fight.
He said: "We're now in the predicament where we would have to change our name, having built up a reputation.
"We can't afford fancy lawyers to fight it. But it's unreal that they think they can own a word.
"We're not willing to give up and want to fight this as much as we can because of who we are and we want people to know that this can't happen."
L'Oreal's Urban Decay brand has a line of make-up palettes under the name "Naked" but Mr Rushforth believes he should be allowed to use the word because it reflects the ethos of his business, which he said uses natural products.
"It encompasses our personality. There are no nasties in the things we make," he said.
A petition has been started calling on economy secretary Keith Brown to "speak out against the bullying tactics of L'Oreal against small, local business".
Mr Rushforth added: "It's not right when there's a family businesses like ourselves who, through blood, sweat and tears, have built things up and created jobs. Then there's a massive company coming in to take it away."
In February, Mr Rushforth launched the Naked Soap Company, having started out with just £50.
A total of £120,000 has since been invested in the firm, which is now worth £250,000 and employs 12 staff.
"I started on day one with £50. I started off making bath bombs in my mum's kitchen."
A business loan and a scheme allowing customers to own shares in the firm helped plough funds into the company.
Lawyers for L'Oreal have filed a notice threatening to oppose the application with the UK Government's Intellectual Property Office.
Mr Rushforth said four other companies were in the same position.
"There are five small businesses involved in this action, including ourselves.
"It's not fair on people like us, who are trying to build up a business. It's ridiculous that they were allowed to do this in the first place."
Rachel Wilkinson-Duffy, a lawyer handling L'Oreal's claim, confirmed the dispute was in relation to the word "naked" but added: "We are not able to make any comment on behalf of the client."
L'Oreal refused to comment.