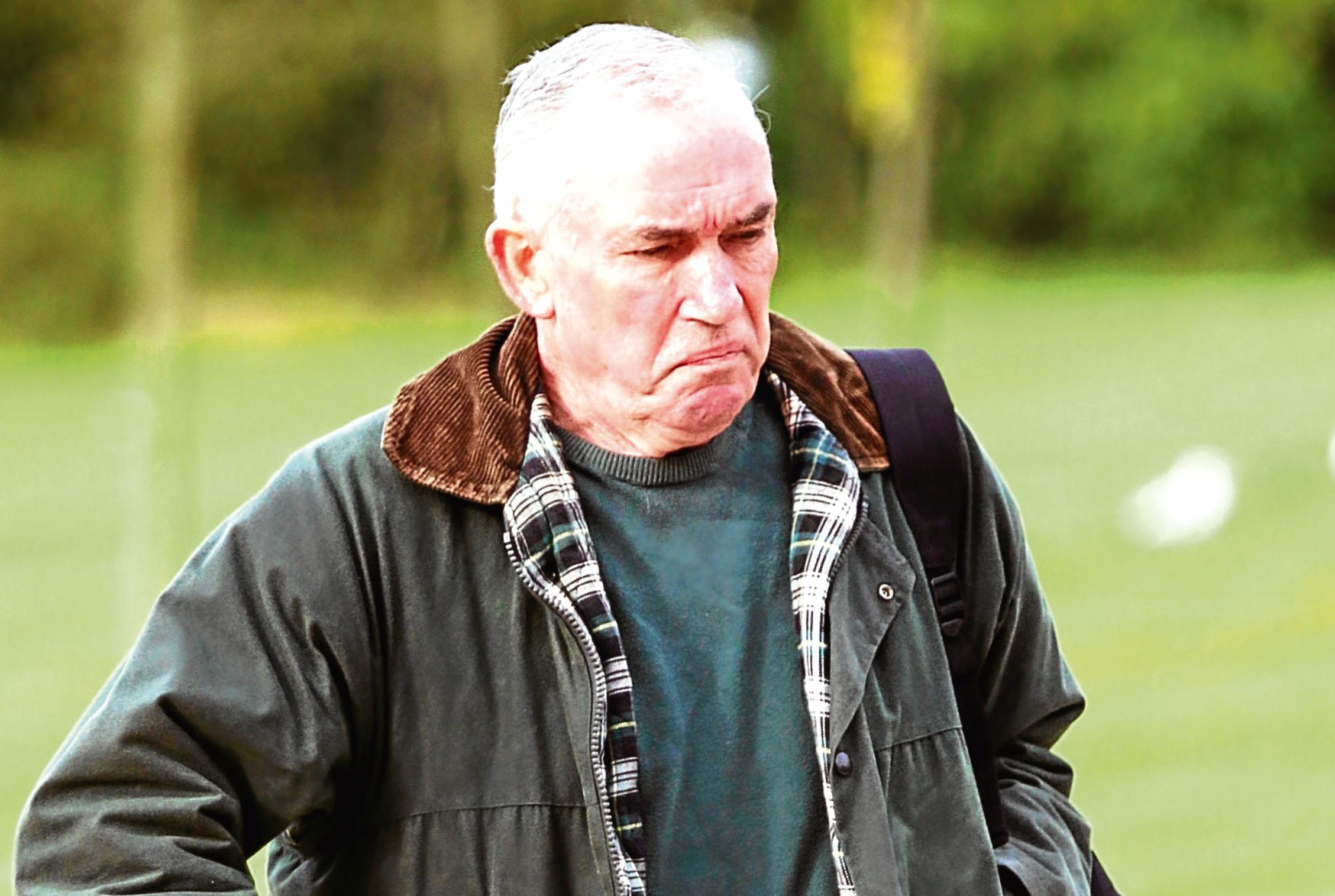 A beast who raped a teenage babysitter and indecently assaulted a woman the same age as him has been jailed.
Ian Cowan, 65, from Fife pled guilty at the High Court in Livingston to three serious sexual offences.
The widower admitted raping the babysitter in the bathroom of his then home in Linlithgow, West Lothian, on October 2 1992.
He also admitted two charges of indecently assaulting the older woman over a six-year period nearly 25 years ago.
The father-of-two had previously served nine years in prison for attempting to rape two young girls in his care.
Judge Lord Burns sentenced him to six years and three months in prison for the latest crimes.
The Crown accepted not guilty pleas to a further seven historic charges, alleging rape, child sexual abuse, assaults and threatening behaviour with a shotgun.
Passing sentence, Lord Burns said of the older victim: "She continues to suffer from the effects… to this day.
Cowan showed no emotion as he was led away to the cells but one of his victims, who was in court to see him being sentenced, quietly wept and was comforted by her family.
Following Cowan's fresh admissions yesterday, Advocate depute Margaret Barrow revealed the older woman did not report any of the matters to police until 2007, when there was no prosecution because of a lack of evidence.
She gave another statement to police in 2015.
She stated that she was still "angry and embarrassed" at what she suffered at Cowan's hands and claimed he had "ruined her life".
Cowan, who worked as a full time refuse collection HGV driver for Stirling Council until his retirement, gave a 'no comment' interview when police spoke to him.
Ms Barrow said the babysitter did not disclose what Cowan had done until around two years later when she told her partner.
She reported the rape to police in December last year.
John Keenan, defending, said Cowan had lived on his own in Dunfermline since the death of his third wife in 2015.
He revealed that the accused had recently undergone surgery to treat three "potentially life-threatening" aneurisms and would remain on medication for the long term.
He said: "My understanding is that these were offences committed usually after nights out and usually when he was under the influence of alcohol, although that is no excuse.
"He has accepted responsibility and he feels ashamed."
He said Cowan had stopped drinking completely since the death of his wife in 2015 and had committed no further offences.
Outside court, the woman who was the victim of Cowan's sordid behaviour for more than five years, spoke of her relief that he had been taken off the streets.
Surrounded by her family, she said: "We're happy with the outcome. It's a brilliant result and it couldn't have gone any better.
"We've been in suspense for so long waiting for this day. Now we're off to start trying to piece our life back together and start living again without this hanging over us."