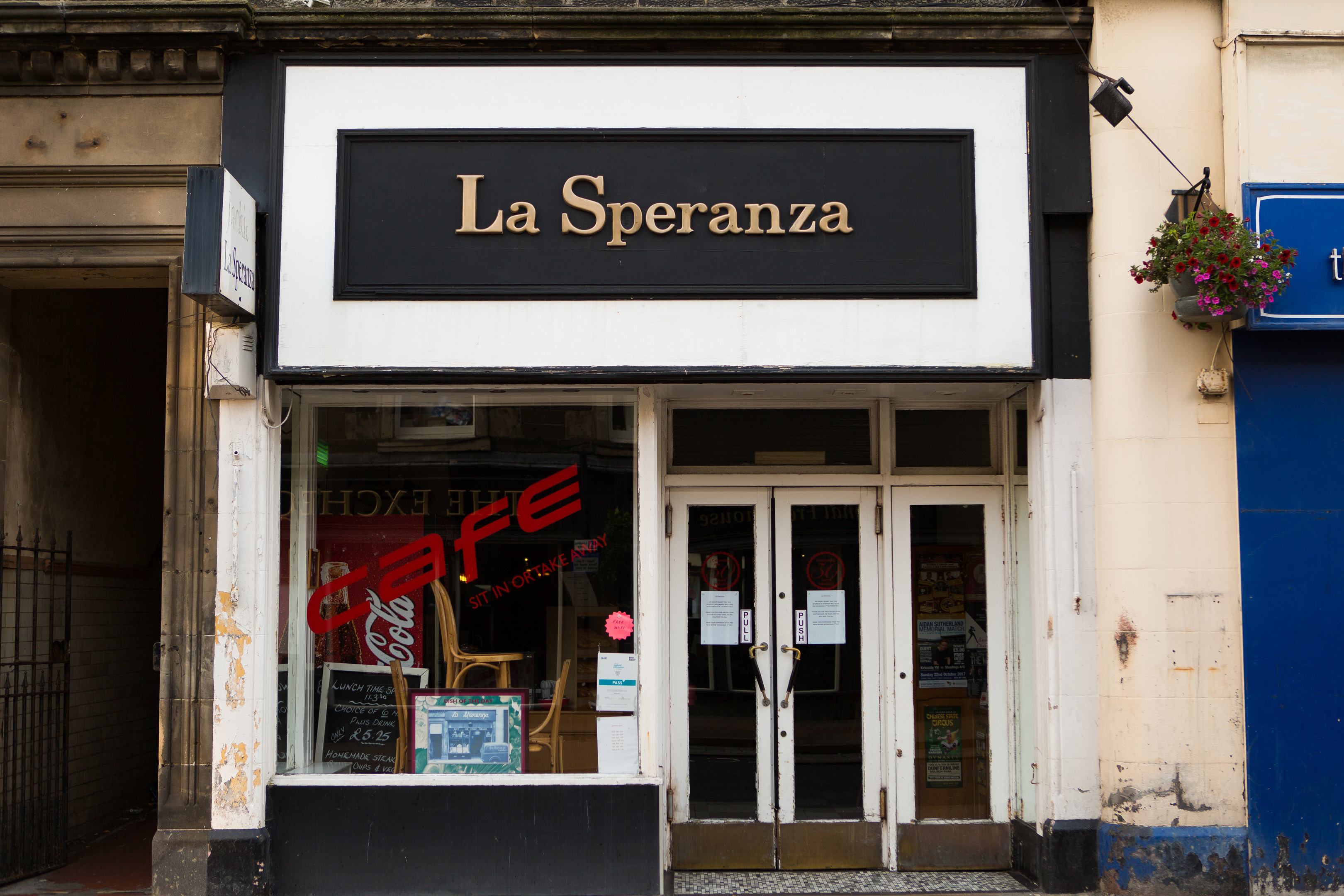 Customers of Kirkcaldy's oldest cafe have been assured it will be back open for business, under new ownership, after a short closure.
Diners at La Speranza in High Street turned up to find a sign on the door informing them the venue would be shutting on Wednesday next week.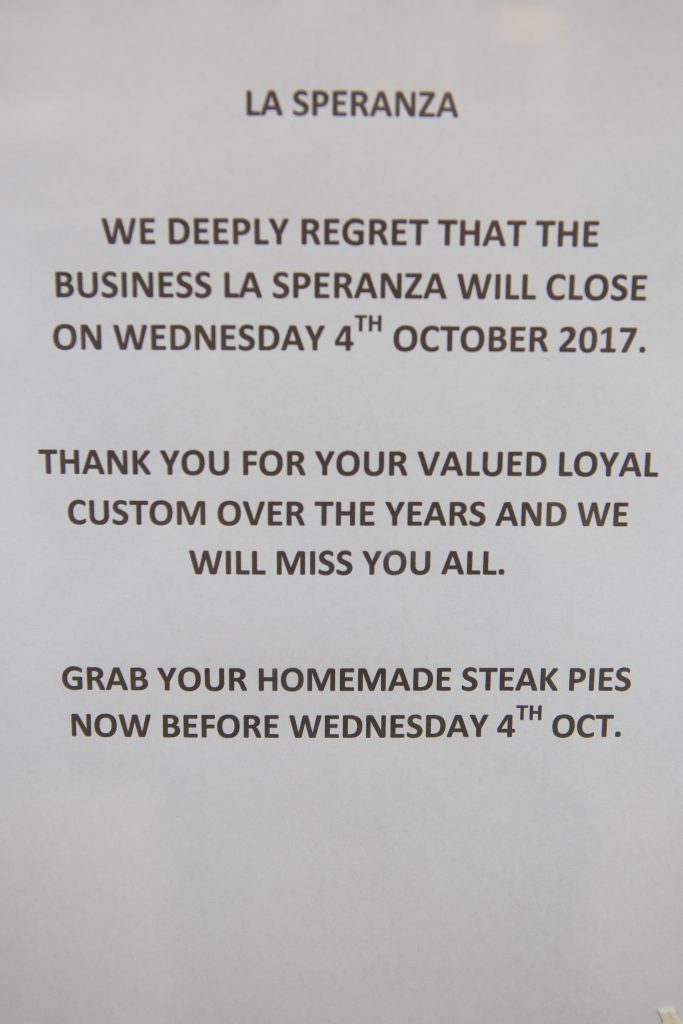 The premises have been purchased from previous owner Lovat Turnbull of Lovat's Catering and the tenants' lease has not been renewed.
However, Mr Turnbull said he understood the new owner planned to reopen the cafe by the end of next week.
"To the best of my knowledge, it will be back up and running on the Friday," he said.
"The La Speranza name will probably still be there because somebody has bought the premises and they have the right to use that name."
Originally opened by the Watters family, who also started up Cafe Giacomo in Dunfermline, La Speranza has been a feature of Kirkcaldy High Street for 55 years.
Mr Turnbull bought the premises 32 years ago. He still owns units in Burntisland and Cowdenbeath, which used to be La Speranza sister restaurants but now trade under different names.
The current tenants, who have run the cafe for 10 years, posted on Facebook to inform their customers that they were moving on.
They said: "Thank you to all of our loyal customers over the last 10 years and we will miss you all.
"We will be on the hunt for a new premises in the meantime but until then Wednesday the 4th of October will be our last day in business."
Messages of support poured in for the departing staff.
One customer wrote: "Best steak pies I've had."
Manageress Charli Skinner said: "The building has been sold and a new landlord is moving in.
"It's disappointing because we've got a lot of regulars who come in every day."
Ms Skinner said she had no immediate plans following the closure.
She added: "It's quite tough for everybody, staff and customers.
"None of us know what we'll be doing yet.
"We're all very sad to see it go."