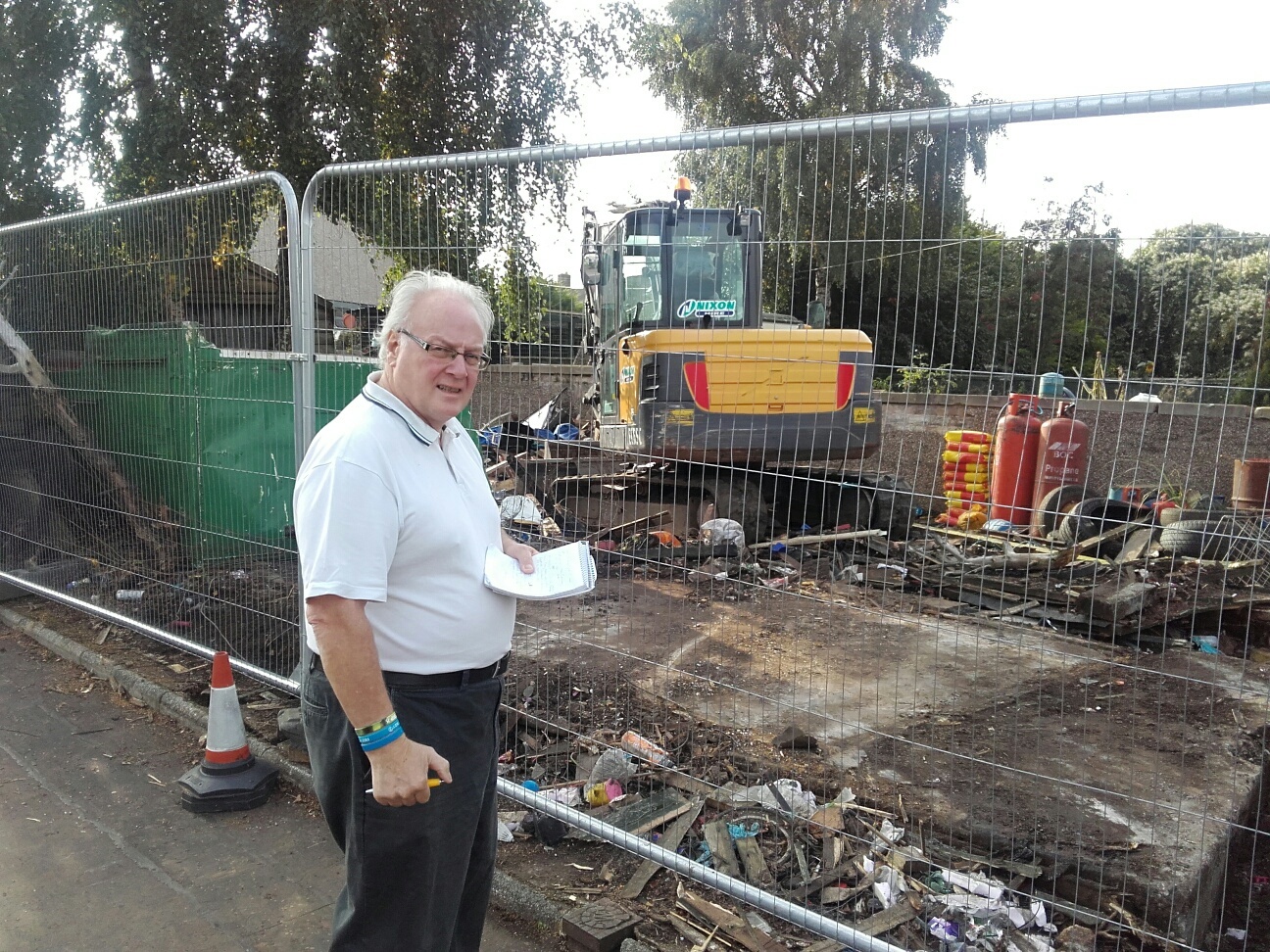 Horrified neighbours in a Fife village say action should have been taken sooner to deal with a garden compared to those on BBC documentary A Life of Grime.
Workmen have spent several weeks removing skip-loads of scrap, old cars and freezer-loads of rancid meat kept to feed birds-of-prey from a council-owned house in Kettlebridge.
Although acetylene cylinders were found in the garden almost 10 years ago during a fire and described at the time as a potential bomb, gas canisters continued to be stored there.
Local residents claim the unofficial scrapyard, said to have been infested with rats, was a health hazard.
Although a community leader claimed concerns had been reported to the local authority, Fife Council insisted it was unaware of the "exceptional" situation until the house recently became vacant.
Jim Coates, chairman of Kettle Community Council, said: "The community council advised the council on numerous occasions of the state of this property.
"We brought it to their attention that it was being used as a scrapyard but nothing was ever done about it. We knew it was bad, but not this bad."
Dave Pullar, who lives nearby, said: "It's absolutely ridiculous it ever got to this length. No one knew what was going on because he had built an eight feet high fence and you couldn't see in.
"When the fence was taken down I couldn't believe it. It's been a hazard for years."
Howe of Fife and Tay Coast councillor David MacDiarmid said: "You have to ask why Fife Council wasn't involved with this property years ago. An environmental officer should have visited and certainly a housing officer should have visited."
Fife Council claimed there had been no reports from the community and the property's condition would not have been obvious during tenancy visits or inspections.
Gavin Smith, housing manager for north-east Fife, said: "Fife Council have removed extensive amounts of scrap, rubbish and scrap cars from the garden, which were only identified when the property became vacant.
"The house was deliberately damaged, creating structural issues that have had to be investigated and addressed.
"It is not unusual to have to clear properties that have been repossessed, however, the situation with this particular property is exceptional."
Extensive work is being carried out inside and out to return the property to use as soon as possible and Mr Smith said the council would seek to recover the significant costs.
He said: "Housing services work hard to help tenants to sustain their homes and it is extremely disappointing that these particular tenants have shown no respect for this property in a popular rural village."