A Tayport man has said "dreams can come true" after winning £655,000 in the EuroMillions lottery draw.
Jim Forbes, 50, and his wife Pam celebrated their win in Broughty Ferry on Thursday.
HGV driver Jim said: "You need to be in it to win it. I'm just a Joe Bloggs but it shows normal people can win.
"Dreams can come true."
The couple, who have two children, are now planning a trip to Hawaii.
Mr Forbes matched five numbers and a  Lucky Star in the EuroMillions draw on September 22.
Despite his big win, Jim revealed he intends to continue working.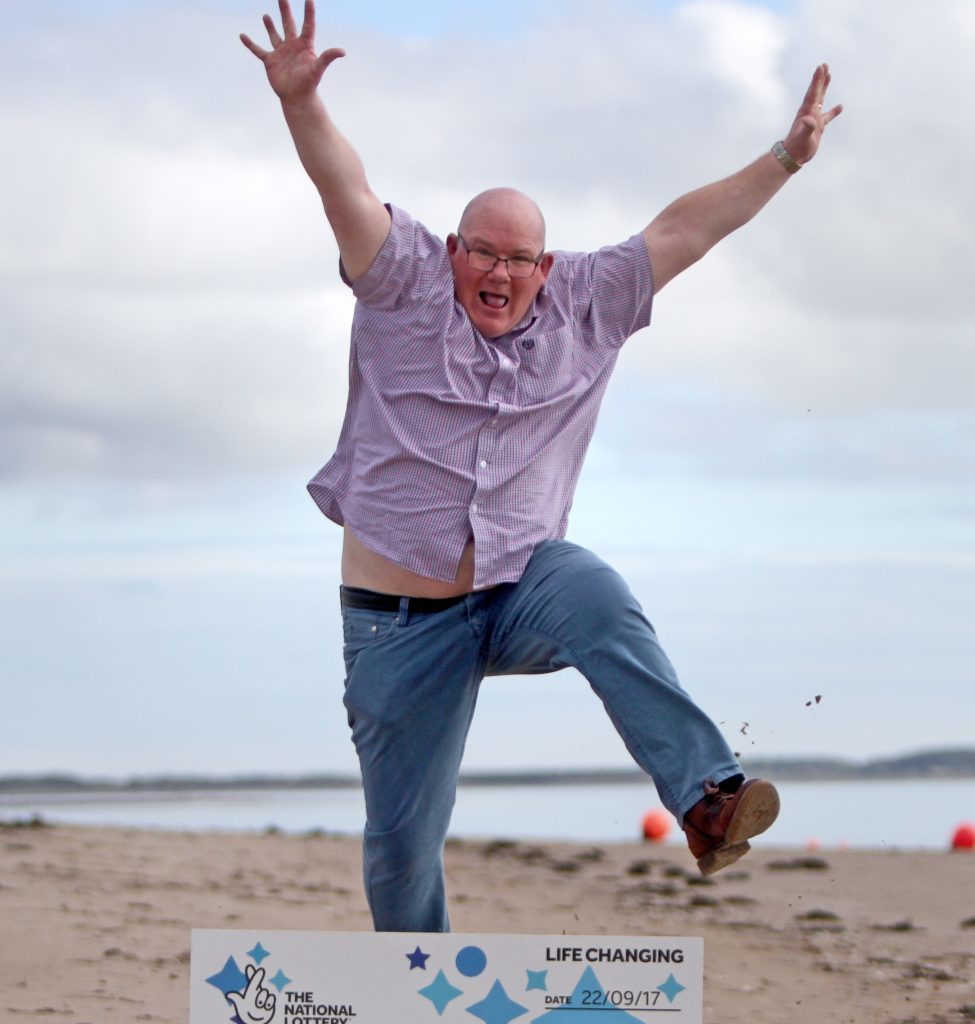 He said: "I spoke to my boss and was wanting to go part time.
"But, after having a chat with them, it's not going to be feasible to work part time with them.
"So I've unfortunately had to hand my notice in. But I'm going to look for something else.
"I'm a worker, I've worked all my days, I can't just sit down and do nothing."
For full coverage, see Friday's Courier