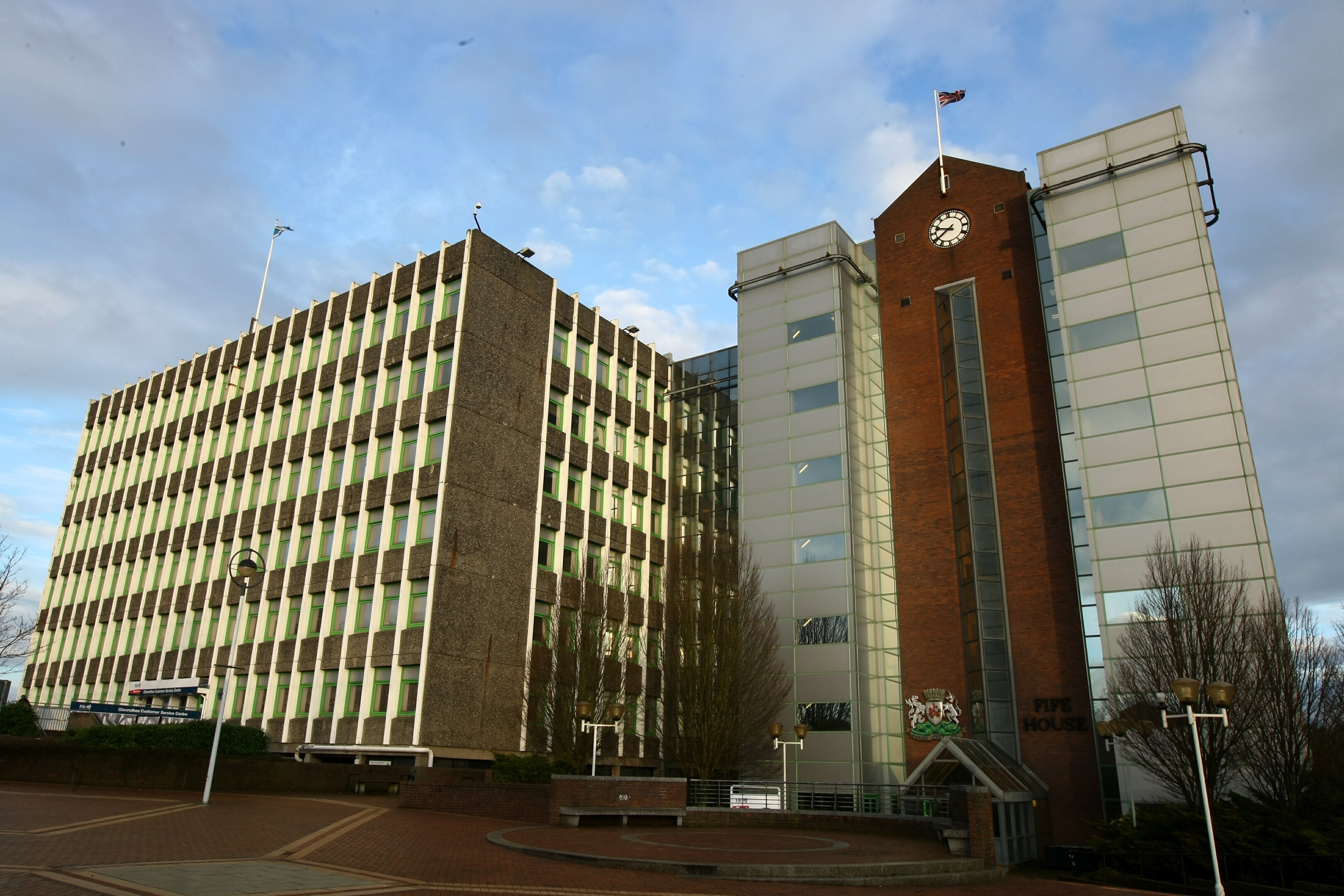 A Tory councillor criticised for posting offensive social media comments was yesterday welcomed on to Fife's standards committee – sparking a political backlash.
SNP MSP for Mid Fife and Glenrothes Jenny Gilruth said it was "beyond parody" that Councillor Kathleen Leslie was now a fully-fledged member of the Fife Council committee, which aims to "promote and maintain high ­standards of conduct by councillors".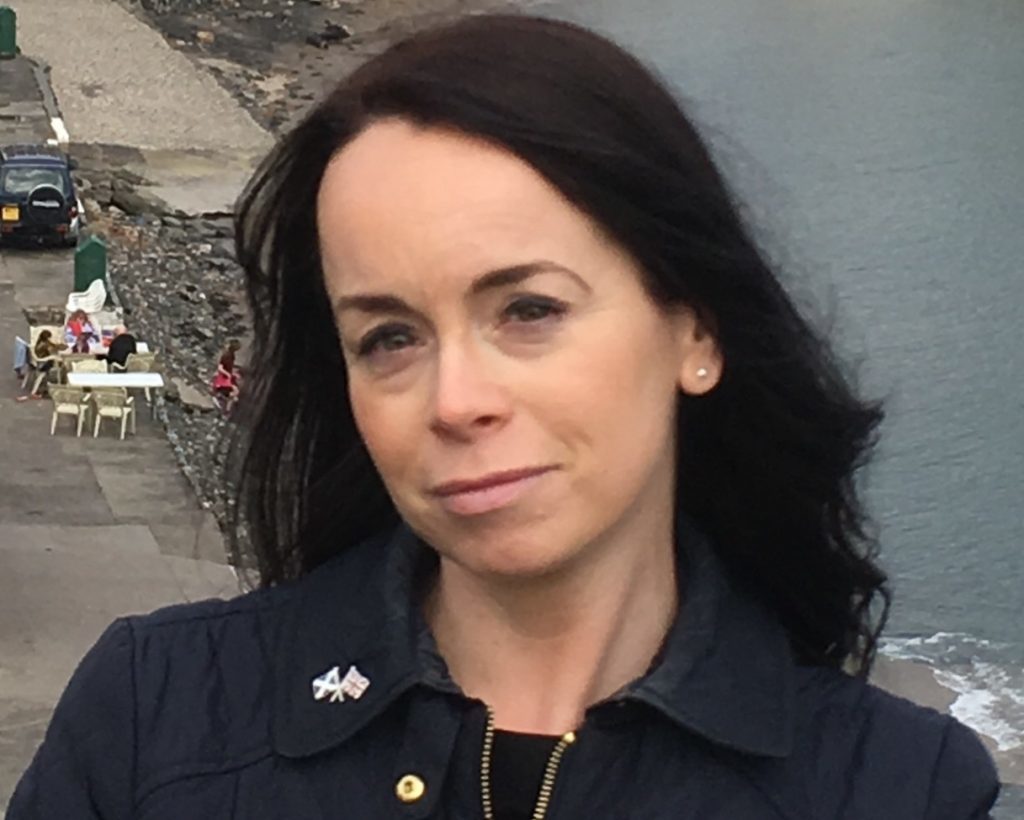 The appointment follows a furore over a series of inappropriate posts she made ahead of the 2014 independence referendum.
Ms Leslie, formerly a teacher at Woodmill High School in Dunfermline, called the then Deputy First Minister Nicola Sturgeon a "drooling hag" and "Wee Jimmy Krankie" in a tweet in November 2013. She also labelled Lottery winning couple Colin and Christine Weir "uneducated fat f*****s" after they donated million to the Yes campaign.
Ms Leslie, who was required to resign from her post when she was elected councillor for Burntisland, Kinghorn and Western Kirkcaldy in May, has been banned from teaching following an investigation by the General Teaching Council for Scotland (GTCS) – although she herself said she wished to be struck off from the register after deciding not to take the issue to a hearing.
The 41-year-old from Dalgety Bay was formally appointed to the standards and audit committee with the minimum of fuss at Fife House in Glenrothes yesterday, replacing Dunfermline Central councillor Alan Craig.
However, the move was not universally welcomed.
Ms Gilruth said: "The comments from Councillor Kathleen Leslie were spectacularly ill-judged and insulting, and far from the behaviour the public expect from elected politicians.
"It is beyond parody that Ms Leslie has been appointed to the very committee which is responsible for the conduct of councillors, and upholding the standards which she is guilty of ignoring.
"This comes on the back of deeply disturbing comments by the Conservative Leader on Fife Council not only defending Councillor Leslie, but also suggesting that many others share her views.
"There are serious questions to answer about how such behaviour can be swept under the carpet by Ruth Davidson's Tory party."
Fife's Conservative group leader Dave Dempsey reiterated the fact that Ms Leslie had chosen not to defend her fitness to teach at a hearing, not because she thought she was guilty but because she no longer needed to be registered.
"These comments are ancient history and there is absolutely nothing new here," he maintained.
"She wasn't struck off, she elected to leave, and this is just getting in the way of a councillor doing her job."
Councillor David Alexander, Fife Council co-leader and SNP group leader, said the appointment was a matter for the Conservative group.
But he concluded: "They need to reflect on their members' conduct and also on the statement by their leader along the lines that a lot of them might think these things but she actually said it.
"If that reflects the feeling among Conservatives in Fife I would question if any of them should serve on a standards committee.
"Hopefully, some of them may distance themselves from the comments made."
The issue was even raised during First Minister's Questions yesterday as Ms Sturgeon referenced it during a heated exchange with Scottish Conservative leader Ruth Davidson.
Presiding officer Ken MacIntosh halted proceedings after Ms Davidson started talking directly to the parliamentary press gallery instead of the chair.
"We can always tell that Ruth Davidson is floundering at First Minister's Question Time when she starts hurling abuse across the chamber – although it has nothing on the abuse that was hurled at me and others by the Tory councillor who was taken off the teaching register because of her behaviour," Ms Sturgeon said.
"Ruth Davidson will probably not want to comment on that."
A spokesman for the Scottish Conservatives said: "Ruth was raising important points about taxation.
"When Nicola Sturgeon watches FMQs back, she'll feel pretty foolish about that remark."
Ms Leslie, who was banned from applying to return to teaching for two years after the GTCS probe, said she wanted to "fully commit" herself to representing her ward and the interests of constituents.
"During my years of teaching I was never under any scrutiny as regards my professionalism and performance in the classroom," she commented.
"I took my responsibilities very seriously and never allowed politics to intrude in the teaching environment."