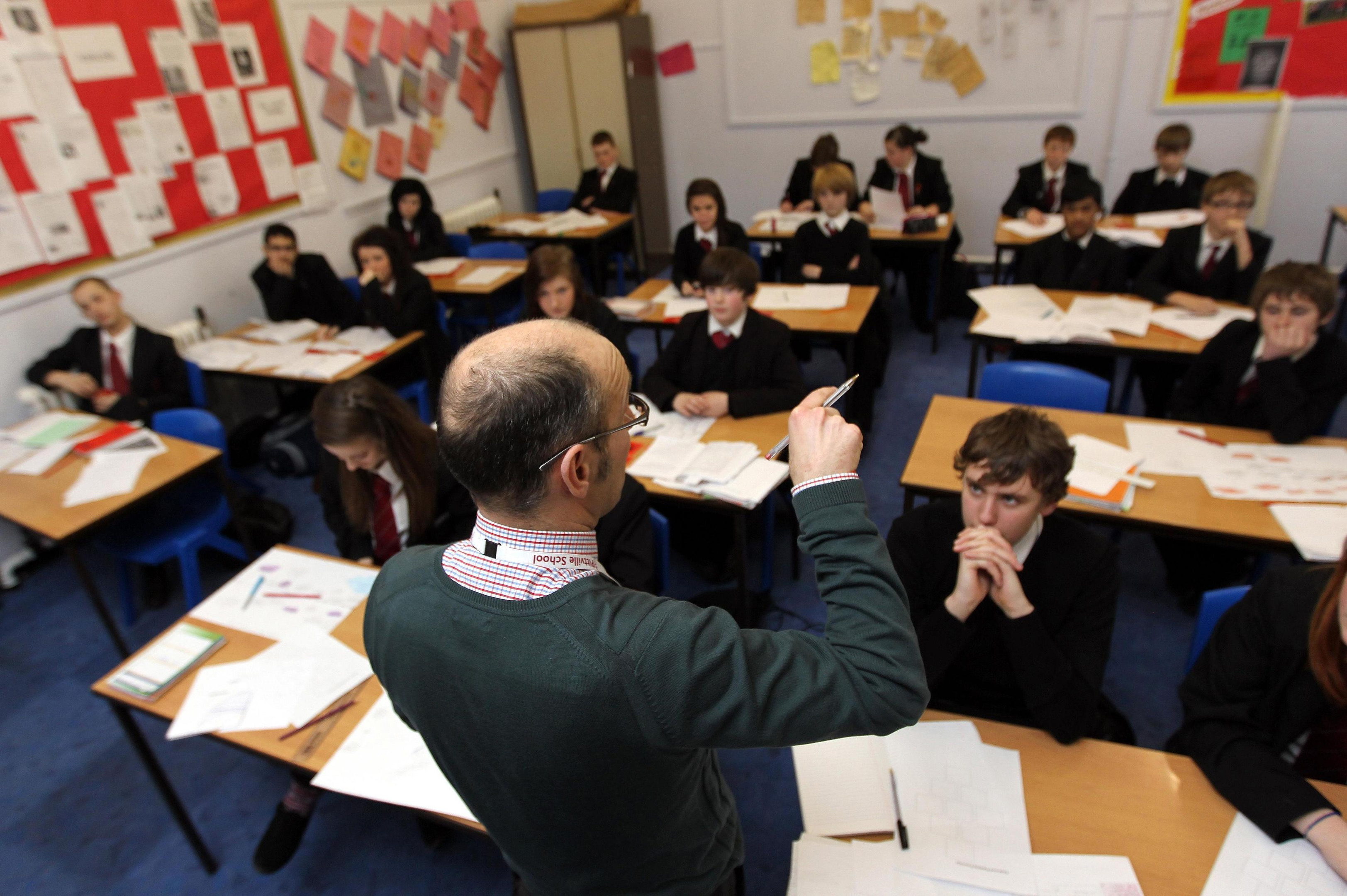 A rise in teacher vacancies since the start of term is "highly worrying" according to Fife Lib Dem education spokesman James Calder.
The councillor said that the number of vacancies for teachers in Fife schools has increased from 26 to 56 since August.
This includes 37 in secondary schools and 19 in primaries and echoes the national trend of more than 700 vacancies.
"We have seen a significant increase in vacancies in schools since the start of term, and this to me is highly worrying," he said.
"Our children's education has been severely disrupted as a result of this, with there being an increase of vacancies from 26 to 56.
"This step backwards is simply not good enough.
"I understand there is a national shortage of teachers, and it is clear that the SNP Scottish Government has done a poor job in ensuring this important profession is properly staffed.
"However, we need to find innovative solutions at the local level to fill up the vacancies in our schools."
He added ultimately what was important was that children were given the best possible education and that there were enough teachers to cover the entire curriculum.
"Fife Council administration must make this a priority to fill up the vacancies in teaching staff," he added.
Education spokeswoman Fay Sinclair said this issue was an absolute priority for the council and it was using every opportunity to advertise positions and attract more teachers to Fife.
"It's also important to consider these numbers in context," she said.
"We employ some 4,200 teachers in Fife schools so the current vacancy level is about 1%.
"And it's normal for numbers to fluctuate at the beginning of the school year as teachers take up new opportunities in different schools and different authorities.
"We're in the process of recruiting to all these posts.
"The adverts for 21 of the 37 secondary posts have already closed and 17 have received applications.
"Similarly, we've got applicants for 8 of the 19 primary posts.
"The remainder of the adverts are closing soon and we'll continue the recruitment process as swiftly as possible."
She added: "We all know there's a national teacher shortage, but this shouldn't undermine our education service or all the teachers who are working so hard to support Fife's youngsters.
"Our schools are a great place to work and we should be working together to encourage more people to join the teaching profession."