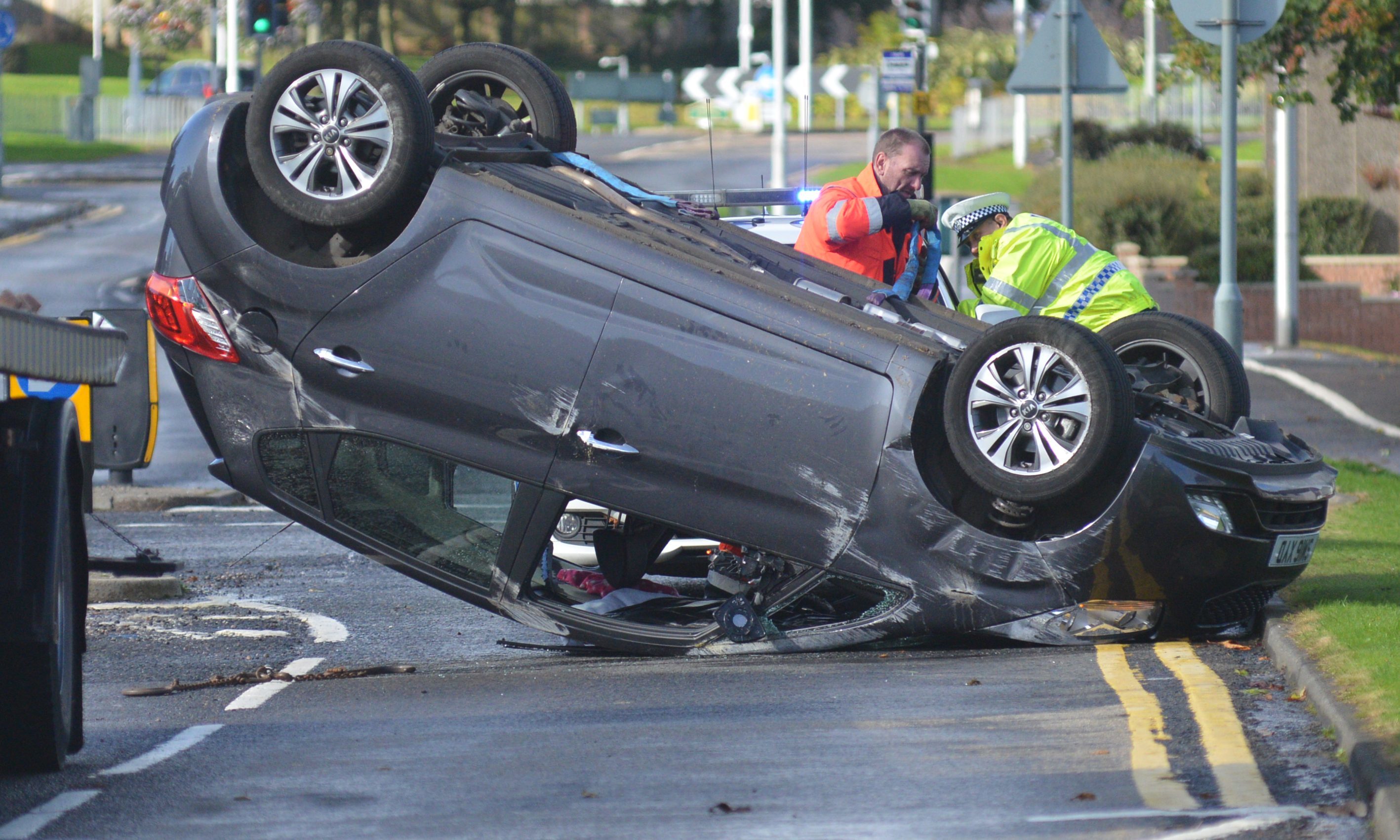 Two people escaped with minor injuries after a car overturned in Glenrothes.
A woman managed to walk from the vehicle but an elderly man had to be freed by fire crew.
It is understood neither were seriously injured.
The grey Kia Venga they were travelling in overturned in South Parks Road.
Emergency services including paramedics were called to the scene shortly after 10am.
The road remained closed until around 11.30am while fire crews removed debris from the carriageway.