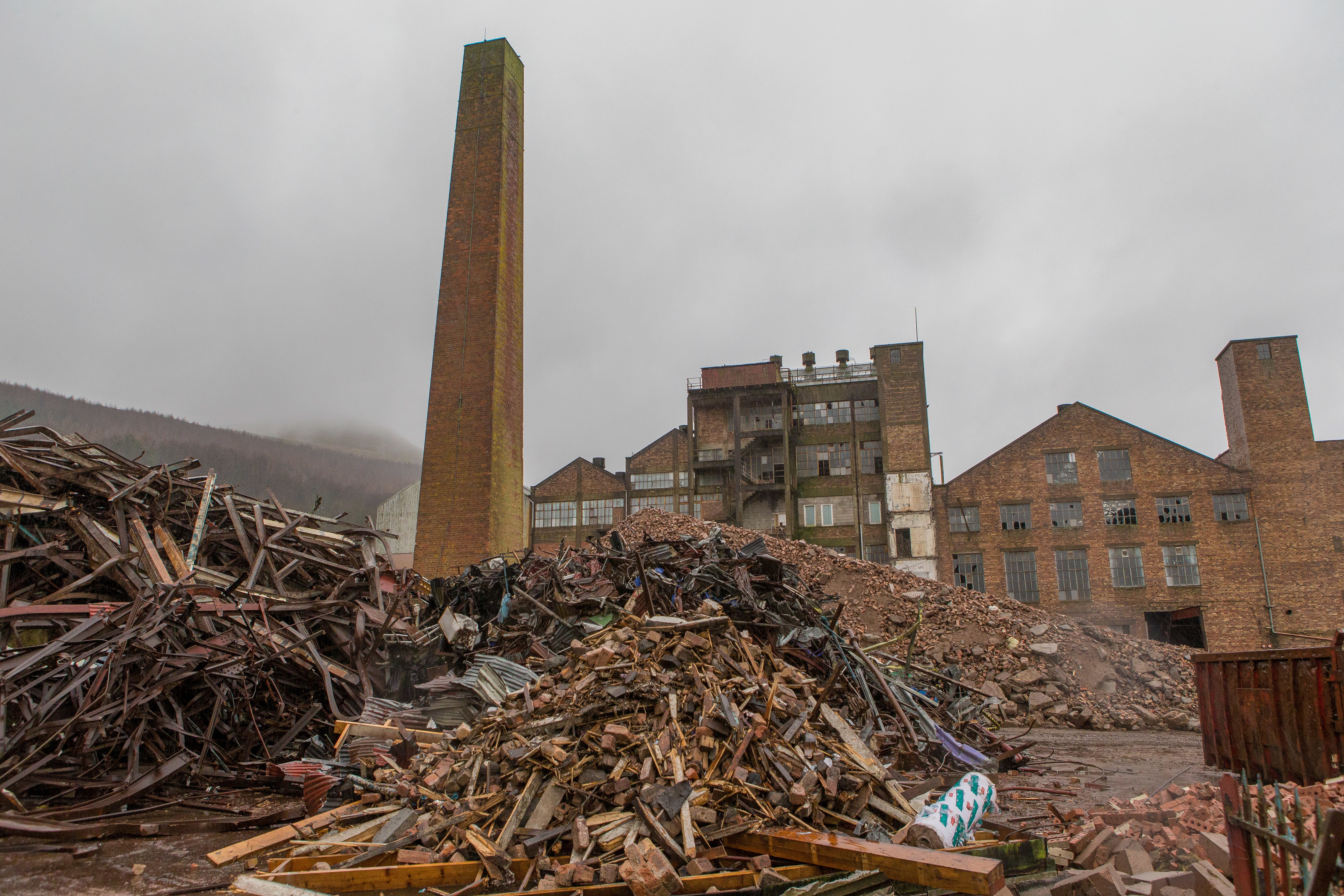 Land at what was once the industrial heart of Falkland could be transformed into new homes inspired by Prince Charles' dream village of Poundbury.
The site of the former St Johns Works has been put up for sale by paper maker Smith Anderson and has been earmarked for housing and employment use.
Now community leaders are hoping the buyer of the nine acres of land on the southern edge of the burgh will create an extension to the historic village, using the model planning system pioneered at Poundbury.
The estate on the edge of Dorset was built on land owned by the Duchy of Cornwall according to principles advocated by Prince Charles.
As well as the site of the factory, which was demolished earlier this year, the land being marketed includes a sloped area of grassland at the foot of East Lomond.
It is earmarked in Fife's local development plan for 100 housing units and employment use.
The Poundbury proposal has come form Falkland and Newton-of-Falkland Community Council chairman Dr Peter Burman.
He said the community was ready to embrace new housing, although members were strongly opposed to development of the greenfield site behind the former factory which would mean "trespassing on our iconic East Lomond hill".
He said it was vital that any project was handled sensitively and it was hoped a charrette, a community engagement exercise aimed at influencing planning, could be set up in the village.
He said: "The development might be such a model that we can set an example.
"Wouldn't it be wonderful if people came to Falkland not just to see the palace but to see something new done well?"
Selling agent Galbraith said the site had an indicative allocation of 100 housing units, 20% of them affordable homes.
The firm said a closing date would be set for offers and it was likely that selected bidders would be interviewed, with a view to appointing a preferred bidder.
A crowd of onlookers gathered in March as the 130ft chimney, the last remaining building of the factory where floorcloth, linoleum and latterly paper bags were made, was knocked down.
The oldest part of the factory was built in 1919 and until 2011 almost 200 people were employed there by Smith Anderson.