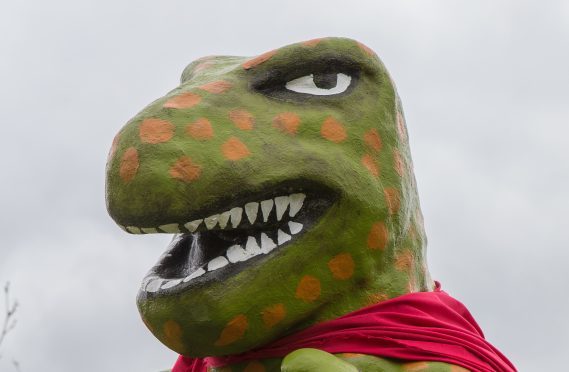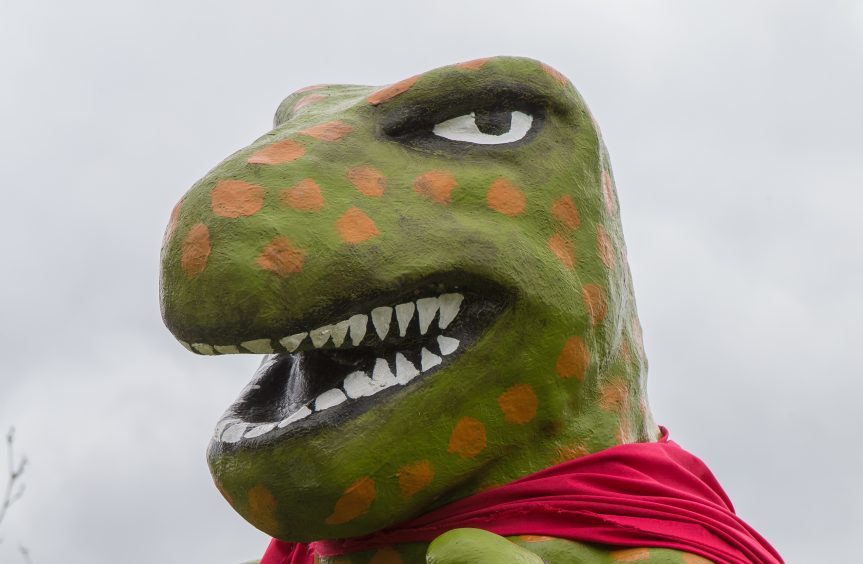 Fife's Tyrannosaurus Rex has come a cropper in a car crash.
Calls have been made to restore "Rexie" after the iconic piece of Glenrothes town art was damaged in an accident
Large chunks of fibreglass have been removed from the sculpture after it was struck by an errant vehicle several weeks ago.
Located in the middle of the Caskieberran Roundabout, community figureheads are calling for the much-loved installation to be returned to its former glory.
"People are protective of town art so it is very sad it has been damaged," said Lilian Sloan, President of Glenrothes Art Club.
"I remember when they were going to move some of the artwork. It caused an outcry and showed exactly how popular these pieces are. The artist came to give a talk at our 60th anniversary and I'm sure he would be very sad to hear about this."
While Glenrothes may be blessed with more than 150 pieces of public art, Rexie is arguably the most popular piece on display in the New Town.
Designed by town artist Malcolm Robertson in 1980, he quickly became part of many a Glenrothes child's formative years when he was first installed in Waverley Drive.
Such is his standing within the town, the Jurassic giant has even had a song written for him – "You Rexie Thing" – by local group the Tam Tam Band.
That came as part of a protest movement when plans were first unveiled to move him from his previous stomping ground to his present domain.
However, his relocation in 2011 has only helped to raise Rexie's profile further, with his popularity resulting in him often being found in various forms of fancy dress throughout the year, adorning Santa Claus hats and Easter Bunny ears in recent times.
Local councillor Altany Craik said he hopes Rexie would be restored to his former glory as quickly as possible, adding: "Glenrothes town art is very important and is one thing that makes the town different from other places.
"Rexie makes people smile so hopefully he can be repaired."
Fife Council has confirmed that it is receiving quotes to repair Rexie, though no timescale has been confirmed for the work to be completed.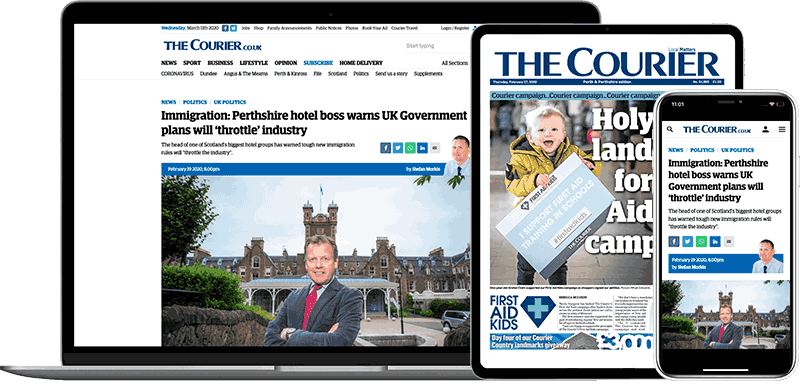 Help support quality local journalism … become a digital subscriber to The Courier
For as little as £5.99 a month you can access all of our content, including Premium articles.
Subscribe