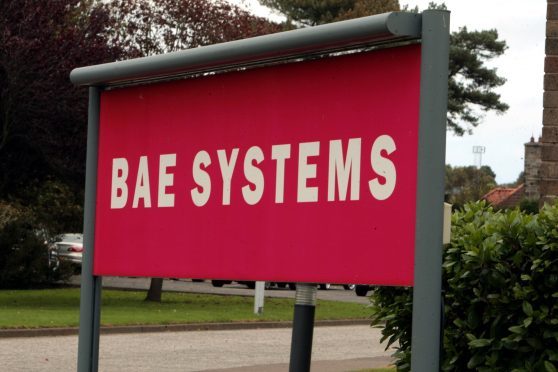 Up to 15 jobs are believed to be under threat in Fife as BAE Systems announced plans to cut nearly 2,000 posts around the UK.
Between 10 and 15 positions are expected to go at the military contractor's site at Hillend near Dalgety Bay.
With around 110 staff members there, that represents around a 10% cut in the workforce.
The company announced on Tuesday that is plans to cut more than 1,900 jobs in its military, maritime and intelligence services under moves to streamline its business.
The biggest cutback is in the military air business, with 1,400 jobs axed across five sites over the next three years, including Warton and Samlesbury in Lancashire, where the Eurofighter Typhoon aircraft assembly takes place.
Jobs will also be cut at Brough in East Yorkshire and at RAF bases in Marham, Norfolk, and Leeming in North Yorkshire.
Around 375 proposed redundancies were announced in BAE's maritime servicing and support business, mainly affecting Portsmouth.
Jobs will also go from the company's cyber intelligence business in London and Guildford and other UK locations.
Chief executive Charles Woodburn said: "The organisational changes we are announcing today accelerate our evolution to a more streamlined, de-layered organisation, with a sharper competitive edge and a renewed focus on technology.
"These actions will further strengthen our company as we deliver our strategy in a changing environment."