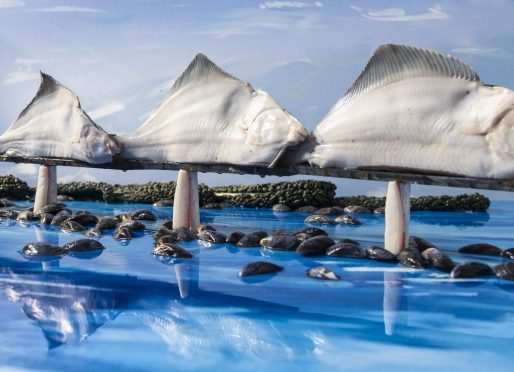 Scotland's newest landmark has been recreated – sort of – as part of a new campaign encouraging people to buy, cook and eat seafood more often.
More than 10 million man hours were involved in building the Queensferry Crossing, and it's fair to say this attempt by seafood authority Seafish was probably done in, well, a matter of minutes.
But no doubt those behind this memorable piece of fish art are proud of their handiwork in helping to highlight Seafood Week, which runs until October 13.
As part of the campaign, Seafish had some "fish art" commissioned of famous UK landmarks, all predominantly made out of fish, with the Queensferry Crossing, the Angel of the North and Belfast's H&W cranes among the structures replicated.
Three whole plaice made up the iconic design of the new bridge over the Forth, with mussel shells, seafood sticks and cavolo nero kale completing the masterpiece.
Heather Middleton, Seafish marketing manager, said research has shown that 72% of UK adults aren't aware of the recommendation to eat two portions of fish per week, one of them oily.
According to Seafish, this, coupled with many misconceptions around cost, variety and ease of cooking, may be stopping people from enjoying our sea's fine produce.
"Seafood Week is all about reminding people about the quality and variety of fish and shellfish we have on offer in the UK," she said.
"We're lucky to have a fantastic range of wonderful seafood available throughout the year.
"It's our mission to make sure everyone knows what's out there and encourage more people to eat more fish more often.
"Fish tastes great, is easy to cook and prepare, and is very good for your health."
The Angel of the North artwork involved dyed kipper fillets, Manx-style whole kippers, dyed smoked mackerel, Cornish sole fillet, green lettuce, cos lettuce, cabbage, cress, broccoli, parsley and tarragon.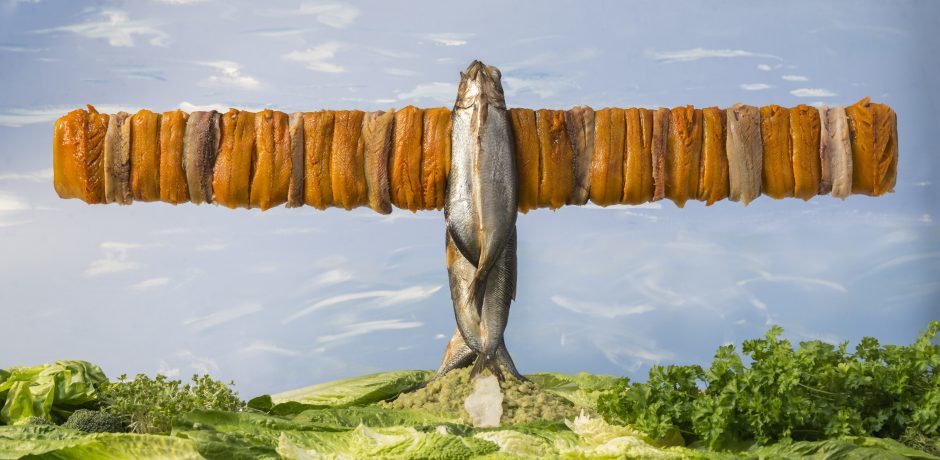 While the Harland and Wolff Cranes were made out of cod fish fingers, haddock fish fingers, French fries, mashed potato, broccoli, red paper, brown sauce, roofing felt base and water.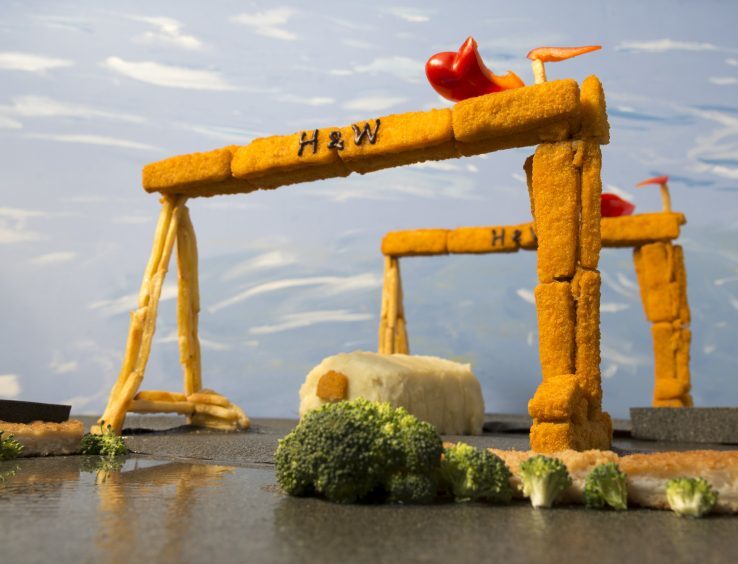 Are those two are better than the Queensferry Crossing creation though?
We'll have to mullet over.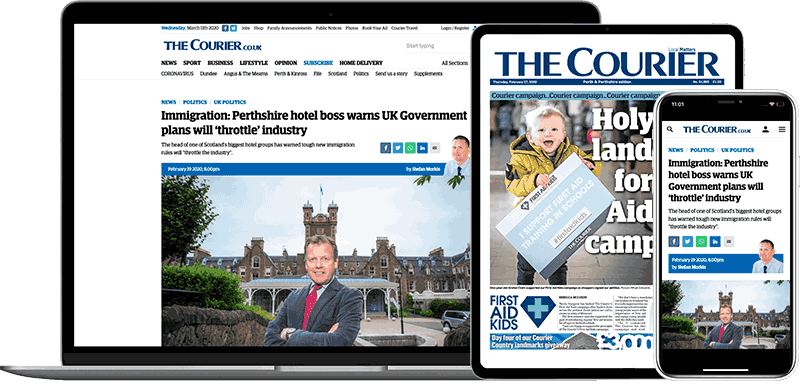 Help support quality local journalism … become a digital subscriber to The Courier
For as little as £5.99 a month you can access all of our content, including Premium articles.
Subscribe