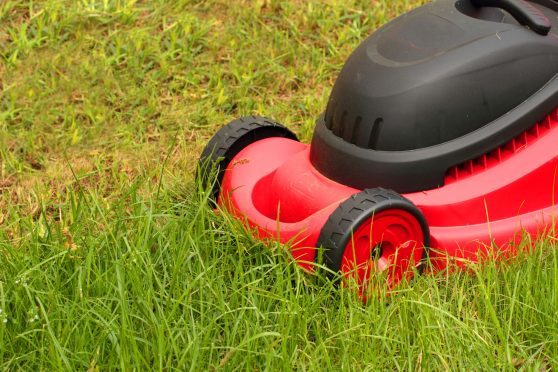 Fife Council workers have been wrongly cutting an area of grass for 30 years, it has been revealed.
The blunder was discovered when 85-year-old Harry Slaughter questioned why the land behind his back garden was suddenly no longer being maintained.
The pensioner was astonished to be told the three decades worth of work on the site at Abington Road, Dunfermline, had been a mistake and the grass would no longer be mowed.
Mr Slaughter branded the situation "a disgrace" and called for a rethink.
"To think they have done it for 30 years and to now turn around and say it's not their problem, to me, is unbelievable," he said.
He added: "If you've taken responsibility for something for that long, you can't just stop consulting any of the local people it will affect."
Fife Council said it was reviewing the historical arrangements for the site but would continue to maintain it in for now.
The grass has been cut since Mr Slaughter raised his concern.
Area services manager Joe McGuinness said: "Council lawyers are looking at the detail of the title deeds and the historical arrangements for us but we are committed to maintaining the areas in the meantime.
"The grass has already been cut again."