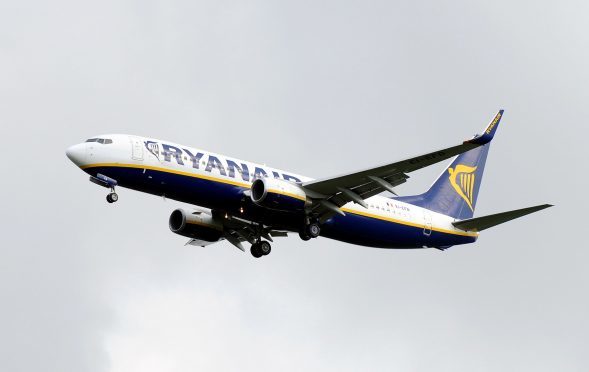 A group of school pupils from Fife are making an epic journey home after being caught up in disruption caused by the latest strike by French air traffic controllers.
Hundreds of flights across Europe have been cancelled, affecting an estimated 100,000 passengers, in the last few days following a national strike, with many flights having to be diverted around French air space as a result.
A group of 20 S2 and S3 pupils on a basketball trip to Barcelona from Inverkeithing High School were unfortunately among those who saw their flights cancelled, and they have been forced into taking a near 13-hour trip to Calais by bus before having to catch a ferry.
The youngsters and school staff affected were then facing a nine-and-a-half hour journey by road from Dover back to Fife and they are expected to arrive home on Thursday – all going to plan.
Ian Adair, headteacher at Inverkeithing High School, said: "A group of 20 S2 and S3 pupils have enjoyed a great trip in Barcelona and it's unfortunate that they've been delayed coming home by an air strike.
"However, Ryanair offered accommodation and we've now taken up an option to bus the students and accompanying teachers to Calais where they'll catch a ferry, before taking another bus from Dover.
"Everyone's in good spirits and we're hoping the group will arrive home on Thursday evening."
Most of the cancellations have been across western Europe, with dozens of links to and from Edinburgh and France and Spain axed from schedules.
The likes of Stansted, Luton, Bristol, Birmingham, Manchester and Liverpool airports have also been affected.
A spokesperson for Ryanair said: "We apologise to all affected customers, who have been contacted by email and text message and advised of their options: a full refund, rebooking on to the next available flight or transferring to an alternative flight."