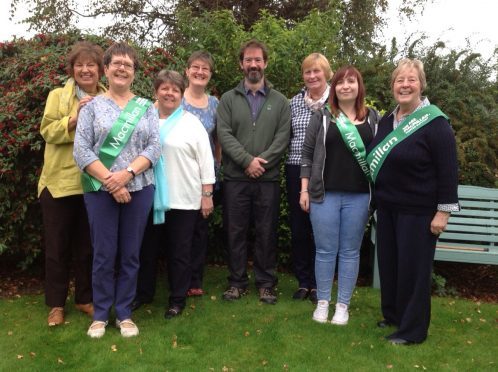 A leading Fife author is spearheading an event in aid of a cancer charity after seeing one of his friends succumb to the disease.
James Oswald is fronting the event in Cupar for Macmillan Cancer Support, months after fellow writer Helen Cadbury passed away.
The Newburgh-based wordsmith was asked by volunteers from Cupar's Macmillan Fundraising group if he could help the charity raise funds to provide vital nursing and support to sufferers.
After seeing first hand the effects of cancer in his own family, he put his name forward for a 'Meet the Author' event, to take place in Cupar on October 28.
Oswald, creator of the Inspector McLean mysteries, lost his cousin Nicholas and his grandmother to cancer, whilst Nicholas' father also died young, with a brain tumour.
In July, the novelist and farmer was deeply saddened by  the death of his friend, Ms Cadbury, 52, a novelist and environmentalist notable for the Sean Denton novels.
He said: "Having seen how cancer affects people and those closest to them – the immediate family and carers – I think the work Macmillan does in supporting them is hugely important.
"It's certainly well worth me giving up an afternoon of my time to help and I am really looking forward to it. The group are such wonderful people."
Talking about his own experiences, he admitted he had been rocked recently by the passing of Ms Cadbury, whom he had met on the crime festival circuit.
"I first met Helen on the way to a crime festival in Harrogate a couple of years ago, although we had been regular communicators online prior to that.
"We caught up again last year at the Iceland Noir Festival in Reykjavik. She was recovering from chemotherapy at that point and, although it seemed to have gone well, the cancer came back.
"She was incredibly stoic about it. Her last Sean Denton book was published posthumously last month and, seeing her smiling face pop up on social media was heartbreaking. I can't imagine what it must have been like for her family."
Jill Scott, co-leader of the Cupar Macmillan Group said: "There are lots of reading groups in and around Cupar and we felt having James to speak about his life and writing would appeal to a wide audience."
Entry to the event, which will be held at the Provost Wynd function suite at 2.30pm on October 28, will cost £8. Tickets are available from 01334 655937 or Carol 01334 652464, with some available on the door.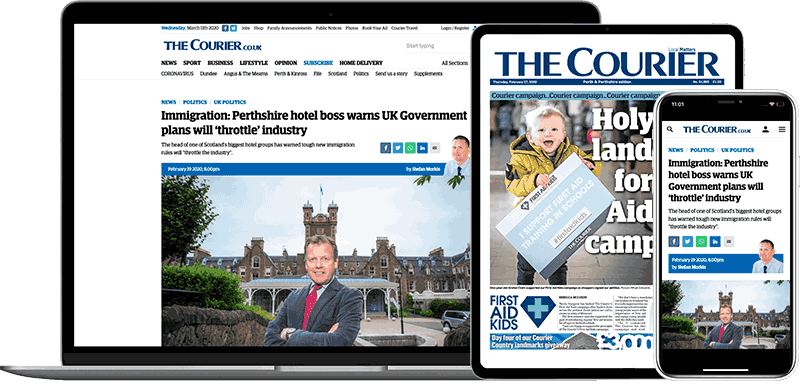 Help support quality local journalism … become a digital subscriber to The Courier
For as little as £5.99 a month you can access all of our content, including Premium articles.
Subscribe