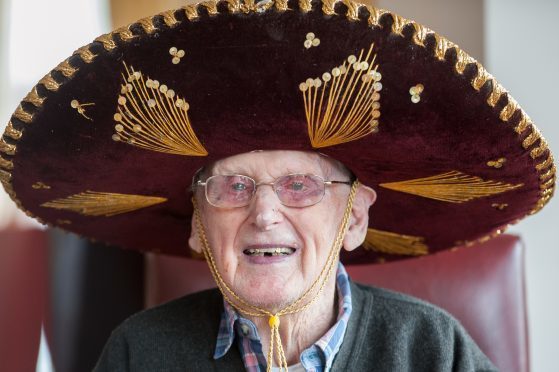 Residents of a fire-ravaged care home are living like royalty after taking up residence in their very own castle.
The Fife senior citizens had to be moved out as fire ripped through Kincardine's Forth Bay Care Home in August.
Nearly 30 people were found temporary accommodation around 30 miles away in Glenrothes – but the shift meant a two-hour round trip for their families and visitors, as well as the staff who care for them.
Now a Scottish mining charity has brought the old folk closer to home to Blair Castle, near Culross.
The Scottish Miners Convalescent Trust, which operates the property as a respite and holiday centre for retired miners and their dependants, has opened its doors and will host 27 residents in their own en-suite rooms until the Kincardine home reopens in May.
Trust chairman Nicky Wilson said: "It's a fair old trek from Kincardine to Glenrothes, and when we found out how far relatives and the residents' care staff were travelling, we felt we had to do everything in our power to help them.
"Winter is a quiet period for us, so we realised we could accommodate all 27 of the residents who were moved to Glenrothes.
"We contacted the Care Commission and with their approval, we were delighted to be able to offer the old folk a chance to come home."
Forth Bay manager Fiona Day said they owed a huge debt of gratitude to the trust.
"You go up the drive and it's like stepping through the wardrobe and into Narnia," she said.
The home had been laying on transport to Glenrothes for staff but the commute had added two hours to their day, she explained.
Many relatives also found the journey difficult and missed the chance to be able to pop in daily to see their loved ones.
A total of 51 residents, 18 staff, and several visitors were evacuated from Forth Bay when a fire in a neighbouring property spread to the home's roof.
Twenty four of the residents were relocated in the vacant wing of care home in Larbert and the remainder went to Glenrothes.
William Little, whose father William, 91, had been in Forth Bay for just four months before the blaze, was delighted with the new accommodation.
"I was going to move my dad from the Glenrothes home because the travelling time meant we were only seeing him twice a week, instead of every day when he was just down the street in Kincardine," he said.
"The icing on the cake is that Blair Castle has great function room where we can hold the special birthday party we are planning for my dad in December."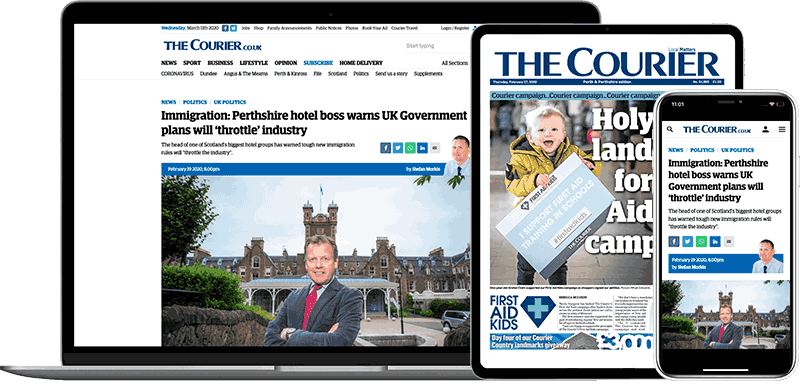 Help support quality local journalism … become a digital subscriber to The Courier
For as little as £5.99 a month you can access all of our content, including Premium articles.
Subscribe