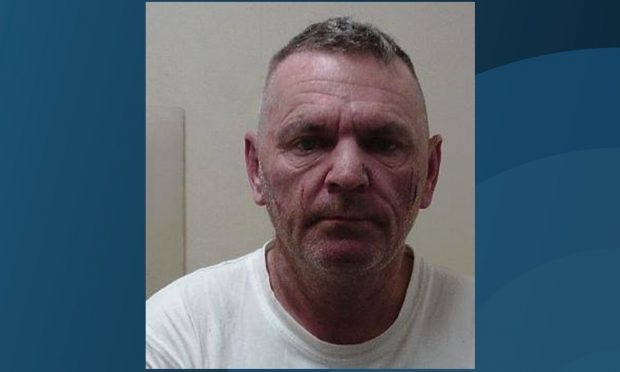 A Fife rapist who spiked a woman's drink before telling her "prove it" when she confronted him over the sex attack has been told to expect a lengthy jail sentence.
Craig Slater, 50, was convicted of a catalogue of sexual abuse and violence against women including getting three victims to consume intoxicating substances without their knowledge.
A judge at the High Court in Edinburgh told him he had been found guilty of "wicked, evil crimes" committed against his victims.
Judge Tom Hughes QC said jurors had to listen to evidence of "the most appalling nature" during Slater's trial.
The judge said that victims had given their testimony with "a considerable amount of dignity" and added: "This jury chose to believe them and I hope that gives them some degree of satisfaction."
He told Slater that he considered him to be a danger to woman and told him: "You must be well aware of the fact you will be receiving a substantial custodial sentence as a result of this case."
Unemployed Slater, of Droverhall Avenue, Crossgates, was found guilty of 11 charges, including four offences of rape, assault to danger of life with intent to rape, indecent assault and assault. He was acquitted of a further four charges of indecency, indecent assault and assault. He had denied a string of charges.
Slater committed a series of violent and sexual crimes between 1993 and 2014 in Methil and Inverkeithing in Fife and raped three woman among his five victims, who included a two-year-old boy he assaulted.
One of his victims told the court she was left feeling "sleepy" and "dopey " after consuming a drink prepared by Slater. They had met through a dating website.
Another rape victim, who was subjected to violence and sexual assault by Slater, said: "I was terrified. I was scared. I felt disgusted but I didn't want anyone else to know anything."
Detective Inspector James Leeson of Fife division's domestic abuse investigation unit said: "Slater committed the most heinous crimes over an eleven-year period.
"Through thorough investigations with partner agencies we were able to build a significant case against Slater that has today found him guilty of his actions.
"I would like to thank the victim's for their assistance with the investigations and the courage they have shown throughout the trail.
"Police Scotland treats all reports of sexual crime with the utmost seriousness, regardless of when the offences occurred. We will investigate the matter thoroughly and professionally, fully supported by partner agencies to ensure those responsible are brought to justice."