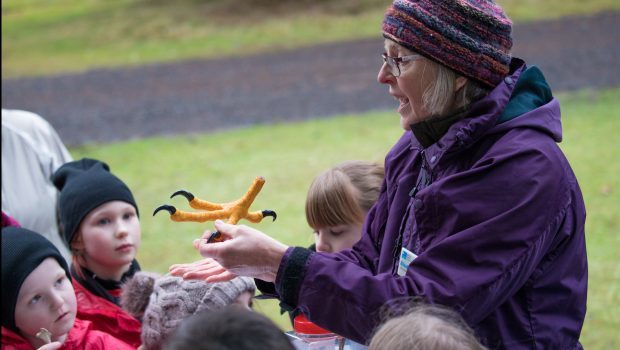 A pair of Fife sea eagle champions have received prestigious awards.
RSPB Scotland volunteers Elizabeth Downes and Richard Tough were presented with the charity's President's Award at its annual AGM in London in honour of their outstanding contribution.
They have devoted hours to monitoring and protecting a pair of sea eagles in Forest Enterprise Woodland in Fife and elsewhere in the east of Scotland.
They have also been instrumental in setting up a nestwatch programme involving 30 local volunteers to prevent disturbance to the birds during the breeding season.
As well as being local eyes on the ground for the east coast sea eagle population, Elizabeth and Richard have shared their extensive knowledge and passion in other areas of RSPB Scotland's work including the running of guided walks for members of the public.
According to the charity, Elizabeth has been invaluable to various outdoor learning projects and has enthused thousands of school children about sea eagles and the natural world.
Richard has hiked many remote hills with a radio tracker to help locate sea eagle territories and has shared superb photos of his close encounters with the birds.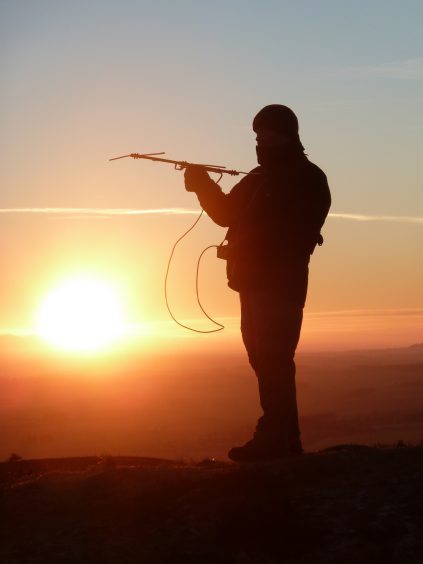 Lauren Shannon, RSPB Scotland community engagement officer, said: "Richard and Elizabeth are true ambassadors for the organisation and have made an incredible contribution to our conservation work in east Scotland.
"We are very lucky to have them as part of our team and were so pleased that they were chosen to receive the award."
Richard and Elizabeth's efforts have been acknowledged as exceptional amongst the 12,000 people who volunteer regularly for the RSPB across the UK.
Elizabeth said she had been "completely speechless" when she received her letter telling her of the award.
"I really enjoy the challenge of helping young people to learn about our environment and sea eagles, which have been part of my life for the last five years.
"The success of the nestwatch is down to the many other volunteers who participate to look out for our local sea eagles."
Richard added: "I felt very humbled to receive such an award for doing work that I really enjoy and look forward to many more good times."